Grace Guo (Shanghai IP Agency)

Counsel Intellectual Property, Media, and Technology

Languages

English, Mandarin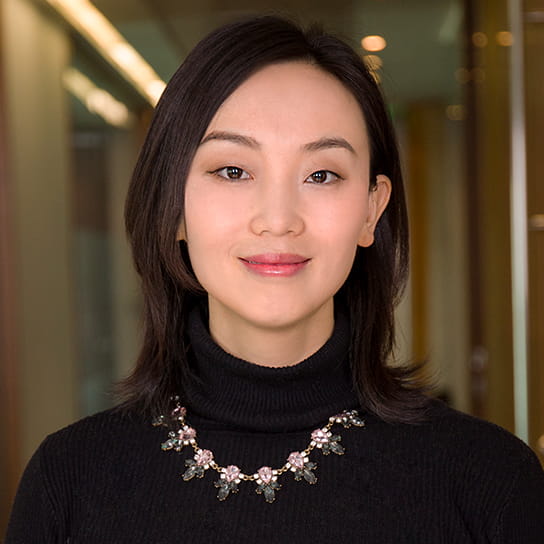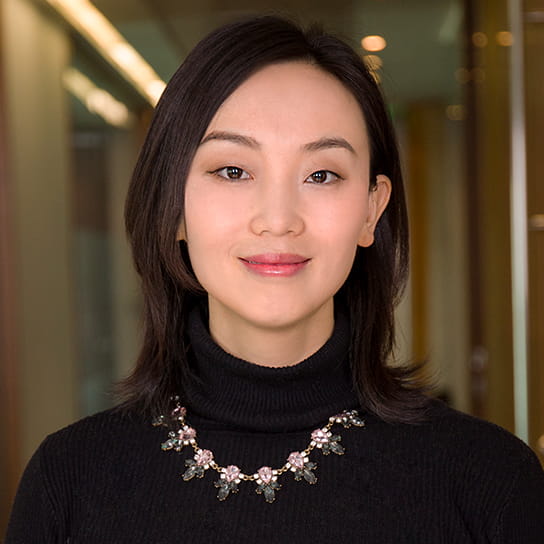 "Clients love working with partner Helen Xia and counsel Grace Guo. Both of them are very responsive, and give practical and easily-understandable advice."

The Legal 500 Asia-Pacific 2023
Grace Guo is a counsel in Hogan Lovells Intellectual Property, Media and Technology (IPMT) Practice Group who concentrates her practice on advising clients on various contentious and non-contentious matters covering trademark, copyright, domain name, design patent, trade secrets and unfair competition issues.
She has been working in the IP field for about 15 years focusing on cross-border IP matters.
On the contentious side, Grace has represented clients in PRC courts for administrative litigation for trademark prosecution and civil litigation for trademark infringement, design patent infringement and unfair competition cases. She also has a proven track record in designing comprehensive enforcement strategies against infringers including internet enforcement/takedowns, customs protection, trade fair IP protection, administrative raid actions and similar issues to protect the interests of clients.
On the non-contentious side, Grace provides trademark portfolio management advice, drafts and negotiates IP terms for commercial transactions and conducts IP due diligence for corporate projects. She also regularly advises on IP related regulatory issues regarding advertising, labelling, influencer endorsement, e-commerce, FDA and other administrative license related IP issues, corporation IP/trade secret policies, inventor remunerations and other legal and regulatory issues critical to the success of her clients.  
Grace is mindful of industry dynamics and is excellent at aligning legal options to new economic phenomena and exploring creative approaches to solve problems. She has business acumen when advising on legal actions, and understands the importance of delivering solutions when assessing potential legal risks.
"Clients love working with partner Helen Xia and counsel Grace Guo. Both of them are very responsive, and give practical and easily-understandable advice."

The Legal 500 Asia-Pacific 2023
Representative experience
Advising a famous US studio for protection of IP rights on its cartoon character, which involves prosecuting 3D trademark rights and enforcement actions based on copyright and merchandising rights.
Advising a world leading liquor company for a very complicated trademark ownership dispute with a Chinese party and secured success at the Supreme People's Court (SPC). 
Advising a world-leading eyewear producer and distributor in brand protection in China, particularly for trademark administrative litigation and civil litigation matters (one case at the SPC level).
Advising a Japan-headquartered cosmetics company on actions against copycats and passing off products in China; successfully raided infringers based on famous product packaging claims. *
Advising a leading motorcycle manufacturer for customs protection matters in China, including defending customs seizure based on OEM non-infringement claims.
Advising a famous fashion house on portfolio management for a very challenging new brand, clearing serious blocking marks and attending civil actions.
Advising various fashion brands on trademark prosecution and enforcement matters in China, especially actions against trademark hijackers.
Advising various European, U.S. and China companies for IP license/assignment/grant-back/service agreements between the companies and their affiliates, investors and so on.
Advising a reputable Chinese client for launching new products in several oversea markets which covers broad legal issues on data protection, IP/copyright, regulatory, commercial agreements etc.
Advising and providing trainings to various companies regarding China Advertising law in China.
*Matter handled prior to joining Hogan Lovells.
Education
LL.M., Boston University, 2010
Juris Master of Law, Peking University, 2004
Bar admissions and qualifications
People's Republic of China
Rising Star, China
The Legal 500 Asia-Pacific
2021-2023
Hogan Lovells Events
17 May 2023 | 8:30 AM - 10:30 AM (SGT)
Webinar
Tuesday, 01 March 2022
Webinar
Session one: Tuesday, 10 November 2020: 4:00 - 5:00 p.m. HKT; 5:00 - 6:00 p.m. JST | Session two: Thursday, 12 November 2020: 1:00 - 2:00 p.m. EST; 10:00 - 11:00 a.m. PST
View more events