Dr. Marcus Schönknecht, LL.M. (Columbia)

Counsel Intellectual Property, Media, and Technology

Languages

English, German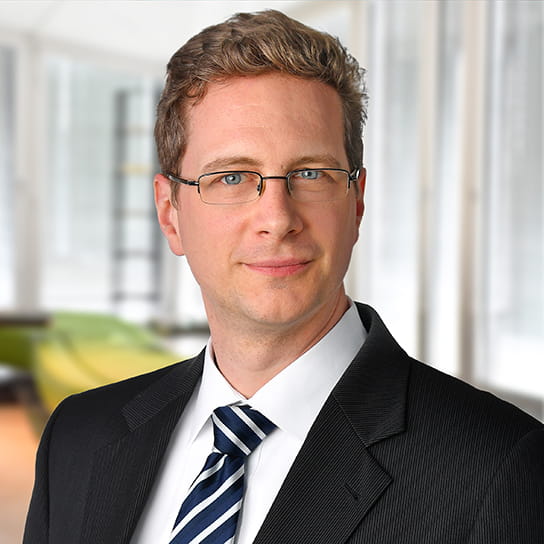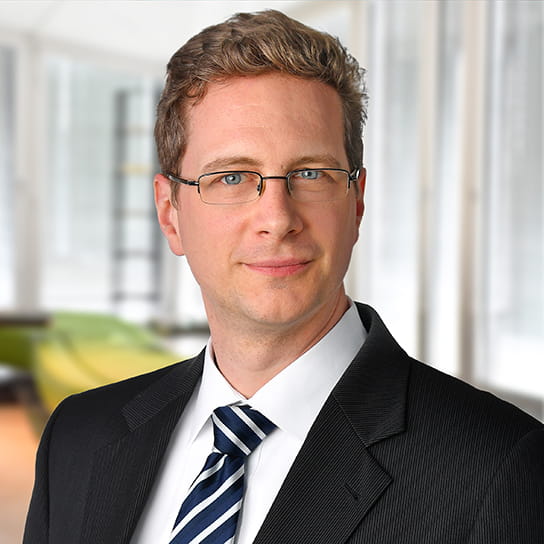 Marcus Schönknecht is an experienced litigator and advisor, focusing on all aspects of counterfeiting and product piracy. Marcus works at the intersection of technical and aesthetic intellectual property. His knowledge and experience covers patents, designs, unfair competition law and trademarks.
Marcus' experience includes a wide range of industry sectors from toolmaking, steel production, wind energy, furniture, windows and doors production to medical devices, clothing and foodstuffs. An important part of Marcus' contentious work is obtaining preliminary injunctions in trade fair and other urgent matters. He also routinely deals with unfair competition matters, such as theft of trade secrets and misleading commercial practices. Marcus also gives opinions on infringements, design-arounds and validity on a regular basis.
Marcus' publications include "Determination of Patent Damages in Germany" (IIC, Volume 43 (2012), pages 309-332) and "Beweisbeschaffung in den USA zur Verwendung in deutschen Verfahren" (GRUR Int 2011, 1000-1009).
Representative experience
Representing a major German chemical company in a complex case of international industrial espionage and trade secrets misappropriation.
Defending an innovative producer of machines for railroad track construction and maintenance in complex unfair imitation and trade secrets case.
Representing a leading machines and handling company in patent case.
Representing a global producer of mobile phones in complex patent matters.
Representing and advising companies in the steel and engineering industries in employee inventions matters.
Education
LL.M., Columbia University, 2011
Memberships
Member, German Association for the Protection of Intellectual Property (GRUR)
Member, German-American Lawyers Association (DAJV)
2019
Intellectual Property: Patent Litigation
Legal 500 EMEA
2019
Intellectual Property: Trade marks and unfair competition
Legal 500 EMEA
2019
Recommended lawyer for Trademark and Competition Law
Legal 500 Germany
2019
Recommended lawyer for Patents: Dispute Settlement
Legal 500 Germany
Insights and Analysis
09 November 2017