Gary Jay Kushner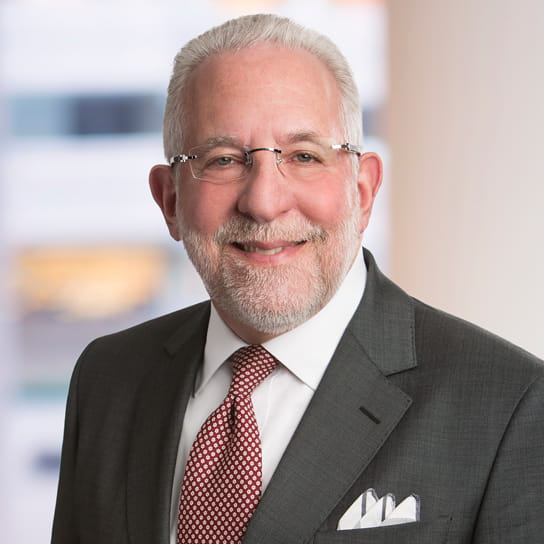 Practice Group
Regulatory
Gary Jay Kushner knows the food industry inside and out as he has been a part of it for more than 40 years. His clients are some of the largest food corporations in the world as well as their trade associations. Because of his extensive exposure to the industry at all levels, Gary approaches his clients' challenges from the perspective of a food industry executive.
Gary helps address regulatory compliance issues, advising on product development, labeling, advertising, inspection, and representing clients in enforcement proceedings before government agencies and the courts.
Gary has participated in the development of virtually every law and regulation affecting the food industry in the last four decades. He analyzes legislation considered by the U.S. Congress and state legislatures and regulations proposed by the U.S. Department of Agriculture, Food and Drug Administration, and other federal and state government agencies. He evaluates the legislative and regulatory impact on the food industry from farm to table. Gary's insight allows him to anticipate how these initiatives might change the way his clients do business so they can plan most effectively.
Previously, Gary served as vice president and general counsel for the American Meat Institute where he directed the organization's legal, regulatory, and legislative activities. He began his food industry career as staff counsel for Scientific Affairs for the Grocery Manufacturers of America and began his legal career as law clerk to the Honorable John R. Hess in the Superior Court for the District of Columbia.
"Impressed interviewees with his knowledge of food regulatory issues, and is also highlighted for his extremely client service-oriented approach."
"Recognized by market sources for his strong USDA regulatory practice."
Representative experience
Helped several food manufacturers manage product recalls and related regulatory actions.
Advised an international organization on agriculture sustainability in West Africa.
Led a food industry alliance in advocating realistic government policy for regulation of pathogens.
2014, 2017-2018
FDA Law
The Best Lawyers in America
2017
Acritas Star: Food
Acritas Stars Independently Rated Lawyers
2008-2017
Food & Beverages: Regulatory & Litigation (Nationwide)
Chambers USA
2014-2015
Food and Drugs, Administrative Law, Legislative & Governmental Affairs
Washington, D.C. Super Lawyers
2013
FDA, Administrative Law, Political Law
Washington, DC Super Lawyers
2006
Distinguished Service Award
American Seed Trade Association
Distinguished Order of Zerocrats
International Who's Who of Lawyers
Who's Who in American Law
Latest thinking and events
Published Works
China Food Safety Magazine
Hogan Lovells Events
October 31, 2016: Beijing
November 3, 2016: Shanghai

Published Works
The ePerspective
Hogan Lovells Publications
Client Notes
Hogan Lovells Publications
International Trade Alert
Hogan Lovells Publications
Hogan Lovells International Trade Alert