William (Bill) F. Ferreira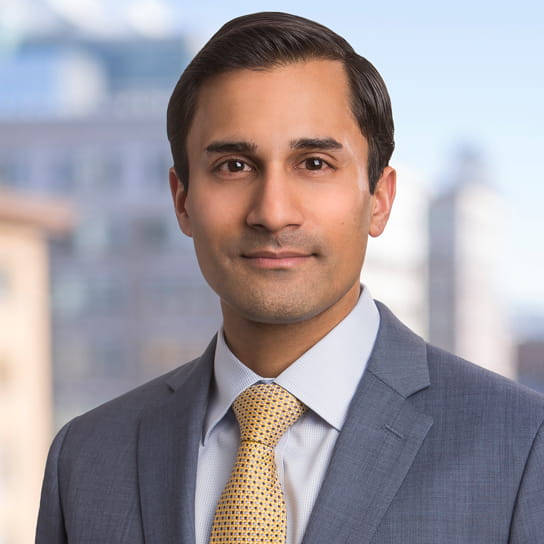 Practice Group
Regulatory
Two projects defined the early years of Bill's practice: establishing a dozen foreign outposts to operate education and sponsored programs across the globe, and advising on one of the largest federal investigations into grants and research compliance at an academic medical center.
Years later, Bill remains firmly embedded in international transactions, government grants and contracts, and sponsored research. He advises institutions doing business with the U.S. government and abroad.
A trusted advisor on international education and research programs, Bill serves as counsel to many colleges, universities, hospitals, and global organizations. His works crosses Africa, the Americas, Asia, the Middle East, and Europe.
With long experience in study abroad, foreign campuses, collaborative degrees, online programs, and sponsored projects, Bill applies real-world sensibility to the challenges of overseas operation. He advises many of the nation's leading institutions on the spectrum of transnational issues, including foreign offices, international employment, medical research, and the nuts and bolts of federally funded programs.
Plugged into the federal grants and sponsored research landscape, Bill works extensively on audits, investigations, and research compliance.
He guides organizations in cost accounting and administration of grants and cooperative agreements, False Claims Act matters, suits alleging the misuse of federal funds, voluntary disclosures, policy and procedure development, research involving human subjects and animals, research misconduct, intellectual property and technology transfer, the OMB Uniform Guidance, and cybersecurity requirements.
Representative experience
Guiding the establishment of foreign offices and branch sites in Africa, the Middle East, and South America, for education and humanitarian programs.
Serving on the International Operations Steering Committee of a major academic institution with student and research programs in 50 countries.
Serving as lead international counsel to one of the largest public universities in the United States.
Defending an organization in a DHHS Office of Inspector General audit of salary and non-salary transactions submitted for reimbursement under grants.
Guiding a multistate medical institution to investigate and disclose whistleblower allegations of unallowable costs under federal awards.
Leading a compliance team that reviewed an organization's operations across Africa and the Middle East.
Latest thinking and events
Hogan Lovells Publications
Education Alert
Hogan Lovells Publications
Focus on Regulation
Hogan Lovells Publications
Hogan Lovells Publications
Pharmaceutical and Biotechnology Alert
Sponsorships and Speaking Engagements
30 January 2017