Maile Gradison Hermida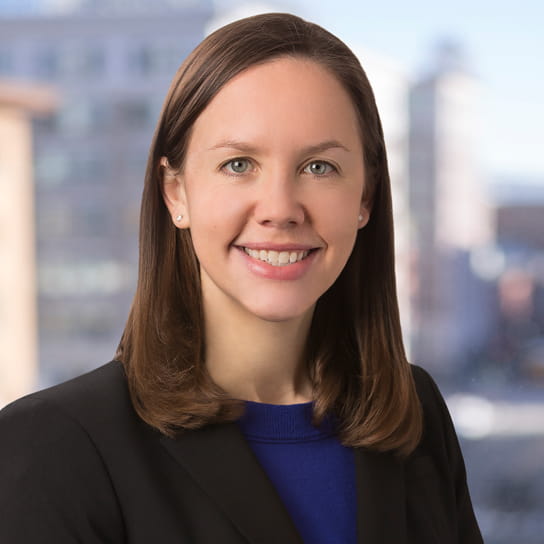 Practice Group
Regulatory
Maile Gradison Hermida represents all segments of the food industry and their trade associations. She has a keen understanding of the issues affecting the industry, from product development through production, distribution, and retail sale.
Her core practice involves helping companies ensure they are in compliance with regulations from federal agencies such as the Food and Drug Administration (FDA) and U.S. Department of Agriculture. Maile also provides strategic advice on public policy issues, frequently involving agency rulemakings.
Maile has considerable experience with the FDA Food Safety Modernization Act (FSMA), having worked with numerous companies and trade associations on all aspects of the law since the day it was signed. She translates her in-depth knowledge of FSMA into practical solutions for companies working on implementation strategies. She also is a Preventive Controls Qualified Individual (PCQI), as well as a Food Safety Preventive Controls Alliance Lead Instructor for the PCQI training.
Additionally, Maile assists companies with matters involving regulatory enforcement. She helps clients navigate product recalls; government inspections; and other enforcement actions, such as Warning Letters and import detentions. Maile also advises clients on the development of label and advertising claims, as well as labeling requirements for foods and dietary supplements.
Maile is a frequent speaker and contributor to industry publications. Prior to joining Hogan & Hartson (now Hogan Lovells), she served as a judicial clerk to the Honorable Charles F. Lettow of the U.S. Court of Federal Claims. Maile graduated with high honors from The George Washington University Law School, where she served as executive editor of The George Washington Law Review.
"Rising star Maile Hermida is praised for her 'deep understanding of the FSMA.'"
"Rising star Maile Hermida is praised for her 'deep understanding of the FSMA.'"
Representative experience
Counseled companies and trade associations on the requirements under FSMA final rules.
Developed FSMA implementation strategies for major multinational food companies.
Prepared responses to Warning Letters and 483s.
Advised on product and claims development.
Advised on advertising substantiation requirements.
Prepared dozens of comments for companies and trade associations on FSMA rulemakings.
Helped food companies navigate recalls.
Delivered training sessions at clients' corporate quality and food safety meetings.
2015-2016
Food & Beverages: Regulatory & Litigation (Nationwide), Associate to Watch
Chambers USA
Latest thinking and events
Publications
GxP Lifeline blog
Hogan Lovells Events
01 May 2017

Published Works
China Food Safety Magazine (《食品安全导刊》)
Sponsorships and Speaking Engagements
27 September 2016

Publications
RAPS Regulatory Focus
Sponsorships and Speaking Engagements
28 June 2016