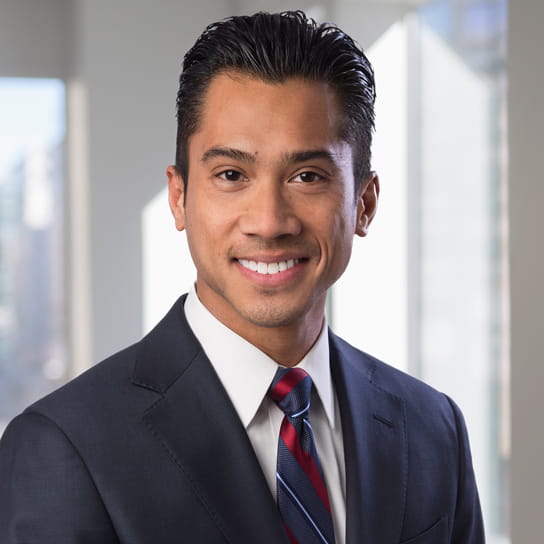 Bridging his experience at the highest level of the U.S. Food and Drug Administration and pharmaceutical and biotech practice, Lowell Zeta outrivals by providing sophisticated legal counsel to life science clients on critical regulatory and compliance matters, while navigating an ever complex and evolving regulatory landscape.
Lowell rejoins Hogan Lovells after serving as Senior Counselor to the FDA Commissioner, where he provided leadership on cross-cutting and high-priority initiatives promoting innovation and addressing public health issues. He was responsible for leading FDA's COVID-19 PREPP initiative to help guide the agency's response and strategic planning. He worked closely with FDA leadership, HHS, the White House, and Senate and House committees.
Emerging and established companies and their investors seek his strategic guidance on regulatory matters that require an integrated analysis of the science, data, and the law. He excels by leveraging his awareness of the pressures facing life science companies, and his perspective on FDA and inter-agency decision-making processes and priorities.
Core elements of his practice include product development and lifecycle considerations in oncology and other serious diseases, real-world evidence (RWE) platforms, AI/machine-learning techniques, patient-focused drug development, and advanced manufacturing technologies to improve quality and supply chain resiliency.
He counsels extensively on compliance matters involving current good manufacturing practice (GMP) requirements, pharmacovigilance and postmarket safety, global supply chain, and FDA inspection and enforcement. He handles unique regulatory issues involving both FDA and DEA, including REMS risk strategies and controlled substance research programs.
He was a Global Health Scholar with the O'Neill Institute for National and Global Health Law at Georgetown University in Washington, D.C., and is a published author on life science topics in peer-reviewed journals.
Awards and recognitions
2021
FDA Award of Merit (nominated)
FDA
2017-2020
Food and Drug Law, Rising Star
Super Lawyers
2013-2015, 2017-2018
Health Law, Rising Star
Super Lawyers
2016
Larry M. Simonsmeier Writing Award
American Society for Pharmacy Law
Education and admissions
Education
LL.M., Georgetown University Law Center, 2015
J.D., Creighton University School of Law, 2008
B.A., The University of Iowa, 2004
Memberships
Member, American Bar Association
Member, California Life Sciences Association
Member, Food and Drug Law Institute
Member, Parenteral Drug Association
Member, Food and Drug Law Journal Editorial Advisory Board, Food and Drug Law Institute (2016-2020)
Bar admissions and qualifications
District of Columbia
California
Court admissions
U.S. Supreme Court
U.S. Court of Appeals, Ninth Circuit
U.S. District Court, Central District of California
U.S. District Court, Eastern District of California
U.S. District Court, Northern District of California
U.S. District Court, Southern District of California