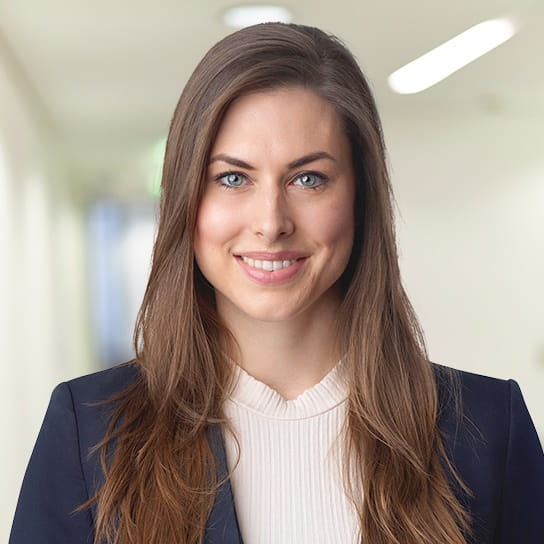 Katharina Schwalke, LL.M.
AssociateHamburg
Katharina Schwalke advises national and international clients in the field of intellectual property law, focusing especially on trademark and unfair competition law.
She represents her clients, particularly from the consumer goods, fashion and pharmaceutical industries, in court and trademark office proceedings as well as in out-of-court disputes. Further, Katharina advises her clients in contract and settlement negotiations regarding intellectual property matters as well as in opposition proceedings in front of the German Patent and Trademark Office, in preliminary injunction and main court trademark infringement or cancellation proceedings as well as in disputes revolving around unfair competition claims. She also advises clients on the introduction of new trademarks, their monitoring and enforcement.
Katharina studied law in Berlin, Hartford, Connecticut (USA) and London with a focus on Intellectual Property Law. During her legal traineeship at the Higher Regional Court of Hamburg Katharina worked, inter alia, at the legal department of an international consumer goods company and a large South African law firm in Cape Town.
Education and admissions
Education
Second State Exam in Law, Higher Regional Court of Hamburg, 2019
LL.M., King's College London, 2016
First State Exam in Law, Humboldt University of Berlin, 2015
Study Abroad, University of Connecticut, 2012