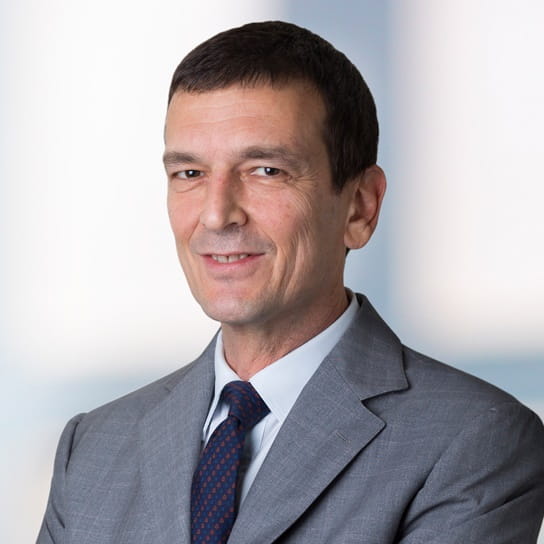 Carlo Massini
PartnerMilan
Carlo Massini is ranked as Leading Lawyer, Highly Regarded within Italy

IFLR 1000, 2020
Carlo Massini is a Banking Partner in Milan, qualified to practice in Italy and New York.
He has over 20 years of experience in financing transactions and advises lenders, borrowers and investors in all forms of lending, including real estate and project finance, acquisition finance, asset finance and international trade finance.
Carlo has been at Hogan Lovells since 2000, he leads the Pro Bono team in the Milan office and is  a member of Hogan Lovells' international Social Enterprise Board.
Awards and recognitions
2019-2020
Banking and finance: Borrower side, Italy, Recommended
Legal 500 EMEA
2019-2020
Banking and finance: Borrower side, Italy, Leading Individuals
Legal 500 EMEA
2019-2020
Banking and finance: Lender or arranger side, Italy, Leading Individuals
Legal 500 EMEA
2019-2020
Banking and finance: Lender or arranger side, Italy, Recommended
Legal 500 EMEA
2020
Carlo Massini is ranked as Leading Lawyer, Highly Regarded within Italy
IFLR 1000
2019-2020
Banking and Finance: Lender or Arranger Side, Leading Individual
Legal 500 EMEA
2019
Borrower side: Carlo Massini is ranked as Leading Individual for Banking and Finance
Chambers Global
2018-2019
Banking and Finance: Borrower Side, Leading Individual
Legal 500 EMEA
2019
Carlo Massini has good negotiation skills
Legal 500 EMEA
2017
Carlo Massini shows outstanding availability and good negotiation skills
Legal 500 EMEA
2015
Carlo Massini has years of experience, which is apparent from the advice he provides
Legal 500 EMEA
2015
Carlo Massini is ranked as Leading Lawyer for Banking, PPP/PFI, Real estate finance.
IFLR 1000
2014
Carlo Massini is 'customer-oriented'
Legal 500 EMEA
Education and admissions
Education
Law Degree (Laurea in Giurisprudenza), Università di Ferrara, Italy
LL.M., University of San Diego
Representative experience
Advising a primary domestic credit institution on credit facilities to branches in China of Italy's main commercial banks, to finance Italian export and the internationalisation of Italian businesses
Advising a syndicate of international lenders on the EUR 225.000.000 credit facilities to a multinational group to finance its general corporate purposes and working capital
Advising an international private lender on the USD 435,000,000 first lien secured notes secured by strategic assets in central Italy
Advising a primary international bank in the development of model forms of contract for supply chain financing transaction through a digital claim and collection management platform
Advising a syndicate of international lenders on the EUR 850.000.000 structured commodity trade finance facilities granted to a corporate group in the metals sector
Advising a domestic power producer on the USD equivalent of EUR 200,000,000 credit facility for its general corporate purposes
Advising a primary US insurer of the USD 400,000,000 indemnity arrangements for the issuance of performance guarantees for an Italian engineering firm in respect of an infrastructure project in the USA