Stephanie J. Gold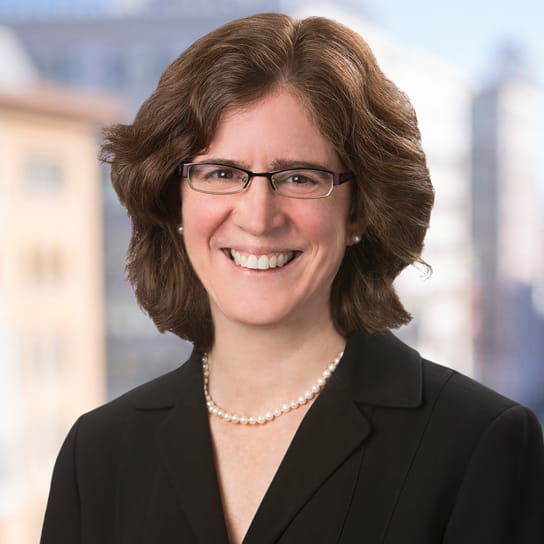 Practice Group
Regulatory
Stephanie Gold heads the firm's widely recognized national and international Education practice. For over 17 years she has worked with universities, colleges, higher education associations, education companies, and investors in higher education companies to solve a range of education regulatory compliance challenges.
With her expansive knowledge of education regulatory requirements, Stephanie helps clients on distance education activities, changes in ownership and control, overseas initiatives, and institutional reorganizations. Stephanie advises clients in practically navigating federal requirements related to student financial aid, veterans education benefits, and military tuition assistance, as well as accreditation standards and procedures that apply to universities and programs. Stephanie also helps clients resolve enforcement matters with an approach that fosters positive relationships with regulators.
Stephanie is an active member of the National Association of College and University Attorneys. She regularly speaks and writes on higher education regulatory developments.
Representative experience
Served as education regulatory counsel to private equity firms and other buyers in acquisitions of post-secondary education companies.
Represent universities in U.S. Department of Education program reviews and audits related to federal student financial aid programs.
Represented numerous universities and lender in state attorneys general investigations related to student loans, health insurance, and credit cards.
Prepared comments for education company on U.S. Department of Education proposed rules on gainful employment programs and cash management.
Advises universities and colleges on campus sexual misconduct policies and procedures.
Advised numerous universities on arrangements with distance education service providers, including with respect to incentive payment regulation.
Represented university in successful appeal of adverse accreditation decision.
Represents countries in connection with U.S. Department of Education recognition of foreign medical school accreditation standards and procedures.
2012-2016
The Best Lawyers in America, Education Law
Latest thinking and events
Hogan Lovells Publications
Hogan Lovells Publications
Education Alert
Hogan Lovells Publications
Education Alert
Sponsorships and Speaking Engagements
18 July 2015
Nashville
Sponsorships and Speaking Engagements
28 June 2015
Washington