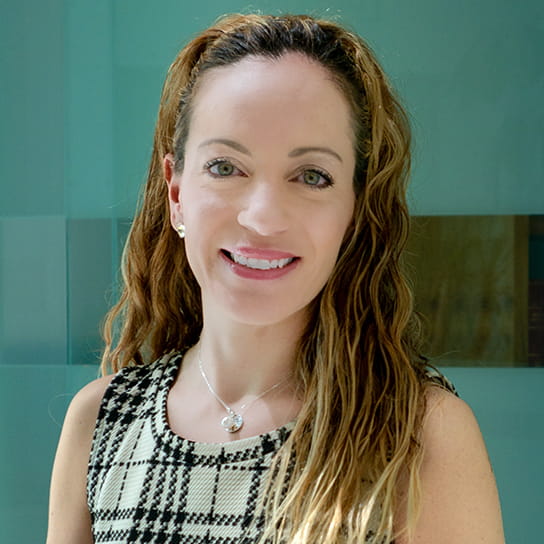 Maria Aldonza Sakar Almirante
Senior AssociateMexico City
Aldonza Sakar's professional goal is to identify her clients' main interests and needs, and structure their transactions accordingly. She focuses on optimizing her clients' market position and avoiding material and/or relevant risks to their interests.
Aldonza focuses on structured finance, banking, securities, and corporate law. She is highly proficient in senior secured credit transactions, including collateral agreements, mergers and acquisitions (M&A), implementation of special purpose vehicles (SPVs), as well as securitization programs (public and private). She is highly communicative, open, and attentive to the needs of her clients, so she can provide concrete and customized solutions, including high-level legal memoranda and legal opinions. During the last six years, she has also provided advice to rating agency companies under public securitization programs.
Over the last 16 years, she has worked in the Finance practice for Hogan Lovells and other prestigious international law firms, always identifying and solving the needs and interests of her clients related to corporate and finance transactions and restructures, including M&A transactions and due-diligence processes.
Aldonza obtained her law degree from the Escuela Libre de Derecho (ranked in the top three law schools in Mexico City) and has obtained several law certificates from postgraduate and professional studies at the Escuela Libre de Derecho and the Universidad Iberoamericana.
Awards and recognitions
2019-2021
Banking and Finance (Mexico)
Legal 500 Latin America
2020
Banking and Finance Law (Mexico)
Best Lawyers
Education and admissions
Education
J.D., Escuela Libre de Derecho, 2004
Representative experience
Advising on the sale and transfer of account receivables through factoring agreements derived from a facility agreement between CEMEX México and CA-CIB.
Advising Santander S.A. on implementing factoring agreements.
Advising on financing and security restructures, and unionized facility agreements.
Advising on senior secured exchange offerings including financing and security documents deriving therefrom, and issuance of, legal opinions for such effects.
Advising Standard and Poor's México on public account receivables securitization programs and the issuance of true sale legal opinions.
Advising on restructures including M&A transactions, coordinating applicable due-diligence for such effects, and on issuances of applicable reports, legal opinions, and transaction documents.
Advising Hewlett Packard Mexico in corporate and assets restructures, negotiating BPA, APA, and STA, coordinating due diligence, and issuing corresponding reports.
Advising several clients and credit institutions in secured and unsecured credit transactions.
*Matter handled prior to joining Hogan Lovells.