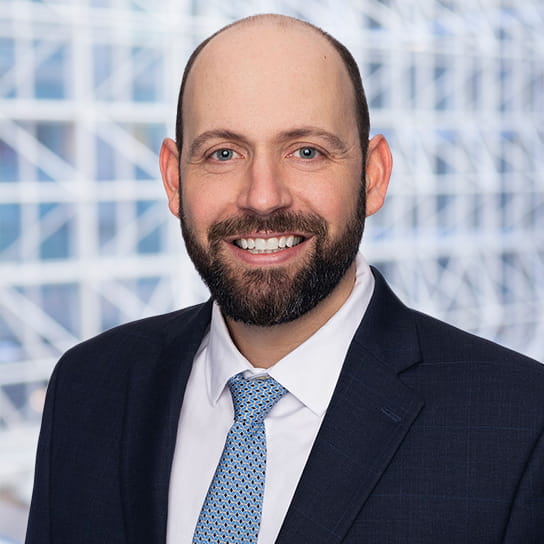 Joel Buckman is an education regulatory lawyer who helps clients comply with federal law and handle their most significant controversies and transactions. For more than a decade, Joel has focused on helping higher education institutions, technology companies, investors, and associations achieve practical, strategic solutions to legal challenges.  
Joel's practice focuses on the education regulatory triad: state licensure, accreditation, and the government strings that attach to government dollars (such as Title IV, Title VI, Title IX, Section 504 and the ADA, and FERPA, to name a few). Joel levers deep knowledge of higher education policy, the U.S. Department of Education, and the wider higher education context to help clients achieve their goals. For example, he helps institutions and education technology companies identify, obtain, and maintain the approvals they need. He represents them in contested matters and when facing regulatory scrutiny in the context of compliance reviews and internal and government investigations. In the transactional context, he helps institutions and investors shape deals and opportunities, such as mergers and acquisitions and strategic alliances and relationships.  
Joel's education practice has involved a wide range of issues, including First Amendment and academic freedom, faculty labor and employment, Uniform Prudent Management of Institutional Funds Act, and governance. Joel has presented on higher education topics at the National Association of College and University Attorneys and has co-authored amicus briefs for higher education associations, including Fisher v. University of Texas (II), Houston Community College System v. Wilson, and NCAA v. Alston.  
While in law school, Joel worked in the Children's Law Clinic on student discipline and special education matters, and was also an editor of the Duke Law Journal. Joel served as a judicial clerk to the Honorable Gerald Bard Tjoflat of the Eleventh Circuit Court of Appeals.
Representative experience
Advised multiple institutions on compliance with the Title IV requirements, including the borrower defense, substantial misrepresentation, and incentive compensation rules.
Advised multiple education technology companies on state licensure and approval requirements. 
Helped institutions to navigate the post-Alston era of college sports, including development of NIL policies and approaches.
Represented multiple universities in U.S. Department of Education investigation into compliance with foreign gift and contract reporting requirements and the substantial misrepresentation rule.
Represented leading university in Office for Civil Rights investigation into allegations of alleged Title VI hostile environment.
Helped multiple institutions achieve accreditor approvals for substantive changes (often after initial adverse decisions) and respond to actual or potential sanctions.  
Represented multiple institutions in research misconduct investigations involving high profile researchers.
Served as education regulatory counsel to National University in its acquisition and successful conversion to nonprofit status of Northcentral University.
Served as education regulatory counsel to private equity firms and other buyers in acquisitions of post-secondary education companies.
Served as education regulatory counsel to multiple private institutions evaluating strategic alliances and opportunities to increase revenue.
Education
J.D., Duke University School of Law, magna cum laude, Order of the Coif, 2009
B.A., Bucknell University, summa cum laude, 2006
Bar admissions and qualifications
District of Columbia
New York
Memberships
New York State Bar Association
National Association of College and University Attorneys
Education
Legal 500 U.S.
2022
Press releases
04 January 2023
Press releases
03 January 2019
Hogan Lovells Events
24 October 2023 | 11:00 a.m. (EDT)
Hogan Lovells Events
Thursday, 15 July 2021; 12:00 – 1:00 p.m. EDT; 9:00 – 10:00 a.m. PDT
View more events