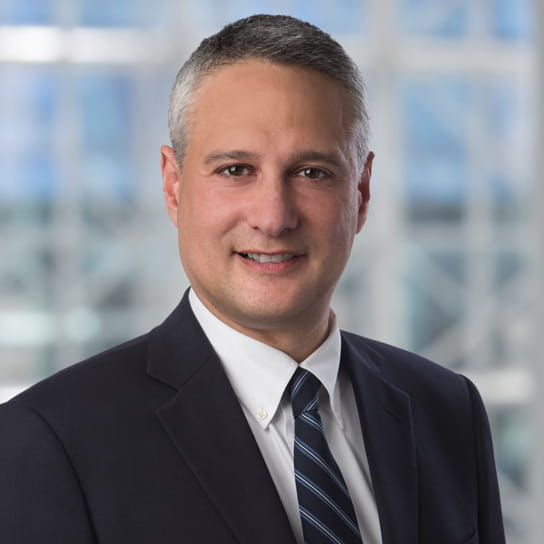 David Horowitz brings 25 years of combined experience at the FDA and U.S. Department of Health and Human Services (HHS) to help clients anticipate and navigate complex regulatory compliance challenges.
David's practice focuses on pharmaceutical compliance issues, including Current Good Manufacturing Practice (CGMP), inspections, recalls, post-market reporting, import/export, drug supply chain security, pharmacy issues, and OTC drug issues. During his time at HHS and FDA, David developed a deep understanding of the institutions, organizational structures, procedures, and cultures through which regulatory policy and compliance decisions are considered, developed, and implemented across all branches of government. The combination of his deep technical knowledge and years of experience allows David to provide strategic and tactical advice to proactively avoid regulatory problems, as well as respond effectively to unanticipated challenges.
As Deputy General Counsel at HHS (2010-2017), David oversaw and coordinated legal services in support of FDA and other HHS public health agencies. His work focused on FDA regulatory policy and compliance-related issues. During his tenure at FDA – which included five years as head of the Office of Compliance for drugs, and three years as Assistant Commissioner for Compliance Policy – David played a leadership role in numerous major initiatives, including the modernization of FDA's approach to pharmaceutical manufacturing quality and the agency's efforts to develop and implement a more scientific, risk-based approach to inspection and enforcement. He also led the development of FDA's first risk-based quantitative model used to prioritize drug manufacturing inspections.
Representative experience
Advise companies on responding to FDA inspectional observations (483s) and Warning Letters relating to CGMP requirements, resulting in successful resolution of FDA findings.
Assist companies in resolving drug approval issues and FDA complete response letters related to manufacturing quality and GMP concerns.
Provide actionable advice to companies to navigate FDA's complex requirements for importing and exporting biological materials and drug products.
FDA leader in developing internationally harmonized pharmaceuticals guideline on Quality Risk Management, ICH Q9*
*Matter handled prior to joining Hogan Lovells.
Education
J.D., University of Virginia School of Law, 1991
B.A., Brown University, magna cum laude, 1986
Bar admissions and qualifications
District of Columbia
Pennsylvania
Court admissions
U.S. Supreme Court
U.S. Court of Appeals, Fifth Circuit
Healthcare: Pharmaceutical/Medical Products Regulatory, Rank 4
Chambers USA
2022-2023
Healthcare: Life Sciences
Legal 500 US
2018
Meritorious Service
Presidential Rank Award
2016
Distinguished Service and Leadership Award
Food and Drug Law Institute
2015
NIH Director's Award
NIH
2011
FDA Award of Merit
FDA
1999, 2007
FDA Commissioner's Special Citation
FDA
1994, 1998, 2005, 2006, 2015
HHS Certificate of Appreciation
HHS
2010, 2015
Webinar
02 February 2021 | 1:30 PM - 3:00 PM (EST)
Webinar
19 November 2020 | 12:30 PM - 2:00 PM (EST)
Webinar
20 August 2020 | 12:00 PM - 1:00 PM (EDT)
View more events