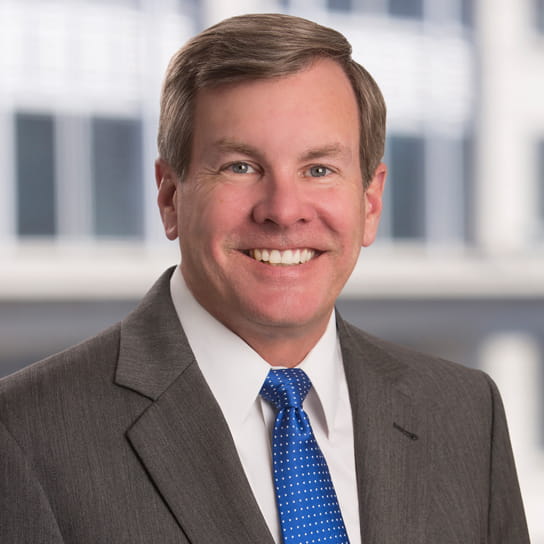 'David Bonser has become the elder statesman of the practice and given his breadth of experience, is exceptional in front of a board when dealing with 'bet the company' transactions.'

Client quoted in Legal 500 US 2023
David is the Global Managing Partner of the Corporate practice and Global Head of the REIT practice. He has advised public and private companies on corporate, securities, and partnership transactions for more than 30 years. He has advised issuers and underwriters in more than 100 public and private capital-raising transactions, with a particular focus on helping real estate companies raise capital.
In his public company capital markets practice, David guides companies through complex initial public offerings (IPOs), helping them raise equity and debt capital as public companies, and providing general securities law and governance advice once they are public. In his private capital markets practice, he advises clients on private placements and private equity fund formations.
David also has broad experience in public and private mergers and acquisitions (M&A) and joint ventures for real estate companies, serving as the primary counsel in numerous high-profile transactions over the past 15 years. He has represented buyers, sellers (including special committees of public company boards), partners, and financial advisors.
David has been focusing on real estate investment trust (REITs) since before they were cool; he has been at the forefront of the REIT industry since it took off in the early 1990s. He has served as counsel to issuers and underwriters for dozens of public company REITs. He is a regular speaker at industry events, and has been ranked for years in Tier 1 for REITs in both Chambers and Legal 500.
David Bonser is lauded for his expertise spanning REIT IPOs and other capital markets transactions.

Chambers USA 2023
Representative experience
Represented The JBG Companies in its US$10bn merger and spin-off transaction with Vornado Realty Trust to create JBG SMITH Properties.
Represented Colony NorthStar in its US$5.5bn tri-party merger transaction with NorthStar Real Estate Income Trust Inc. and NorthStar Real Estate Income II Inc.
Represented The Special Committee of the Board of Directors of Phillips Edison Grocery Center REIT II Inc. in its US$8.6bn merger transaction with Phillips Edison & Company Inc.
Represented Bell Partners Inc. in the formation of three real estate investment funds raising more than US$1.2bn.
Represented Bank of America Merrill Lynch, Morgan Stanley, and other underwriters as underwriters' counsel in the US$250m IPO by Hudson Pacific Properties.
Represented QTS Realty Trust in its US$300m IPO and multiple subsequent follow-on common stock, preferred stock, and debt offerings.
Represented RLJ Lodging Trust in its merger transaction with FelCor Lodging Trust, creating one of the largest lodging REITs with a combined enterprise value of US$7bn.
Represented Industrial Income Trust in its US$6.4bn sale to Global Logistic Properties.
Represented Kite Realty Group Trust in its US$2.1bn acquisition of Inland Diversified Real Estate Trust.
Represented RLJ Lodging Trust in its US$570m IPO and multiple subsequent follow-on common stock offerings.
Represented J.P. Morgan, Citigroup, and other underwriters as underwriters' counsel in the US$300m IPO by Retail Properties of America.
Education
J.D., The University of Texas School of Law, with honors, 1987
B.A., Duke University, cum laude, 1984
Bar admissions and qualifications
Memberships
Member, American Bar Association
Member, National Association of Real Estate Investment Trusts
Dealmaker of the Year
The American Lawyer
2023
Real Estate: Real Estate Investment Trusts (REITs), Hall of Fame
Legal500 US
2023
REITs (Nationwide)
Chambers USA
2007-2023
Finance: Capital Markets: Debt Offerings, Recommended
Legal 500 US
2011-2023
Finance: Capital Markets: Equity Offerings, Recommended
Legal 500 US
2012-2023
Real Estate: Real Estate Investment Trusts (REITs), Leading Lawyer
Legal 500 US
2008-2022
Real Estate MVP
Law360
2021
Capital Markets: Debt, Notable Practitioner
IFLR1000
2020-2021
Capital Markets: Equity, Notable Practitioner
IFLR1000
2020-2021
Real Estate, Notable Practitioner
IFLR1000
2020-2021
M&A/Corporate and Commercial: M&A: Large Deals ($1bn+), Recommended
Legal 500 US
2018-2020
M&A/Corporate and Commercial: Shareholder Activism: Advice to Boards
Legal 500 US
2019
Sponsorships and Speaking Engagements
30 January 2023 | 9:00 AM - 5:00 PM (ET)
Sponsorships and Speaking Engagements
11 January 2022
Sponsorships and Speaking Engagements
12 January 2021 | 9:00 AM - 5:00 PM (EST)
View more events