William J. Curtin, III

Partner Corporate & Finance

Languages

English, French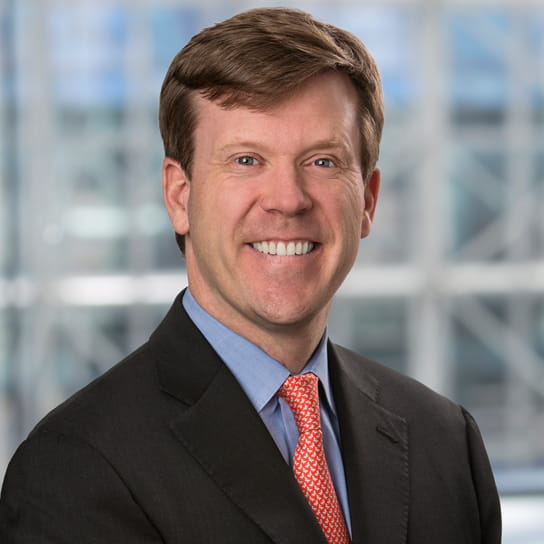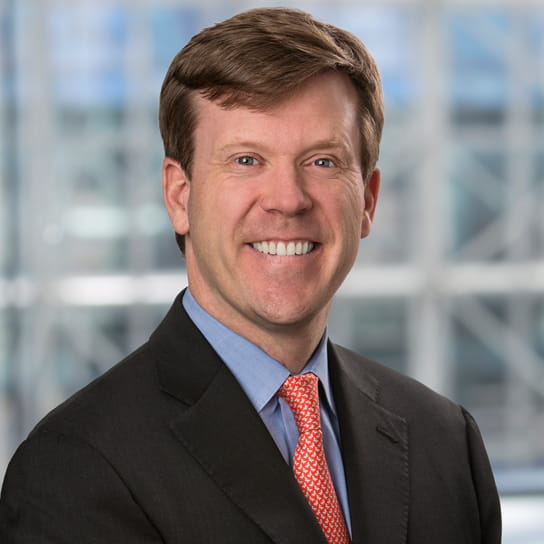 "He's just an outstanding lawyer. He's proactive, creative, and a problem-solver and he always comes up with a win-win for both sides."

Chambers USA, 2023
Bill Curtin is Global Head of our M&A practice and advises market-leading companies on their cross-border transactions.
Bill is commended for his ability to "get impossible deals done" and recognized as an "outstanding lawyer [who] always comes up with an win-win for both sides" (Legal 500; Chambers). He also has been honored as a Dealmaker of the Year by The American Lawyer.
Bill offers clients a cross-industry, multi-jurisdictional array of experience having advised many of the world's leading companies, including Airbus, Arm, Audi, Bernhard Capital Partners, BDT & MSD, BMW, Celanese, Chevron, Citibank, Cloudflare, The Coca-Cola Company, Corning, Cranemere Group, Daimler Truck, Dell Technologies, Elastic, Ford Motor Company, Gemalto, Goldman Sachs, Henco, Honeywell, IBM, Ingredion, ITT, Kaiser Permanente, Mercedes-Benz, Norges Bank, Ulta Beauty, and Viatris.
He has significant international experience practicing out of major commercial centers. From 2003 until 2008, Bill was based in Paris and led the development of our operations in France. From 2008 to 2010, Bill was based in London and served as Head of our European Corporate Group. From 2010 until 2016, he served on the firm's Global Board while based out of our Washington and New York offices. Since 2016, he has served as Global Head of our M&A practice.
Bill is a frequent commentator on the state of M&A, with recent appearances on Bloomberg, CNBC, Sky News, Wharton Business Daily, and in The New York Times and The Wall Street Journal, and lecturer on corporate law, including at Duke University and the University of Virginia.
He is co-author of a comprehensive article on cross-border business combination transactions, cited by the U.S. SEC as one of several authoritative sources on such transactions.
Bill is fluent in French and has studied at the London School of Economics and the Wharton School of Business at the University of Pennsylvania. Bill also spent an academic year in Paris on a Fulbright Scholarship.
Bill Curtin "is the consummate deal lawyer, he is the guy you want to have sitting next to you to advise you on your deal...."

Chambers USA, 2021
Representative experience
Airbus Group on its joint venture with OneWeb; its acquisition of MTM Robotics; and its sale of Airbus DS SatCom Government, Inc.
Arcturus UAV, Inc. on its US$405m sale to AeroVironment, Inc.
Argo AI on its acquisition of Princeton Lightwave Inc.
Arm Limited, subsidiary of SoftBank Group Corp. and SoftBank Vision Fund, on the pending US$40 billion sale of Arm to NVIDIA.
Audi, BMW, and Daimler in connection with their US$3.1bn purchase, as a consortium, of the HERE mapping business from Nokia, and third-party investments by Intel, Mitsubishi Corporation, and NTT.
British Sky Broadcasting Group plc on its strategic investment in the German pay television market.
Cisco Systems, Inc. on its acquisitions of Assemblage, Inc., DocumentReady ApS, ParStream GmbH, and Skyport Systems, Inc.
Cloudflare, Inc., a leading web infrastructure and cybersecurity company, on its US$162m acquisition of Area 1 Security, Inc., a developer of industry-leading phishing and network security products.
Dell on its US$3.05bn sale of the Dell Services IT services business and on its US$2.075bn sale of the RSA business.
Ford Motor Company on its sales of Volvo Cars, Jaguar, and Land Rover; minority investments, including in Pivotal Software and ZoomCar; and its ventilator partnership with GE Healthcare.
Gemalto N.V. on its US$890m acquisition of SafeNet, Inc. from Vector Capital.
The Gores Group on its acquisition of a majority stake in Mexx International from Liz Claiborne, including the formation of a joint venture between Gores and Liz Claiborne.
Honeywell International Inc. on its US$1.5bn acquisition of Intelligrated and its €425m acquisition of Transnorm.
IBM on the global separation and reorganization of Kyndryl Holdings, Inc., its managed infrastructure services business, prior to the spin-off of Kyndryl into a separate publicly traded company.
Ingredion on its £185 million acquisition of LSE-listed PureCircle Ltd. and its joint venture with Amyris.
Mercedes Benz Group AG a joint venture with MN8 Energy to develop, own and operate a Mercedes-Benz branded network of 2,500+ high-powered electric vehicle chargers across the United States and Canada.
The co-founders and senior management of The Motley Fool, Inc. on a series of restructuring and recapitalization transactions.
PDS Tech, Inc. on its sale to AKKA Technologies.
SkyWater Technology on its approximately US$112.1m initial public offering and listing on the Nasdaq (SKYT).
Education
J.D., University of Virginia School of Law, 1996
A.B., Duke University, cum laude, 1992
Bar admissions and qualifications
New York
District of Columbia
Maryland
Memberships
Regional Manager for Washington, D.C., University of Virginia Law School Annual Giving, 2000-present
Visiting Professor, L'Institut d'Etudes Politiques, Paris, France, 1992-93
Corporate/M&A & Private Equity
Chambers USA
2021-2023
M&A/Corporate and Commercial: M&A: Large Deals ($1bn+)
Legal 500 US
2020
M&A, Notable Practitioner
IFLR1000
2020
The International Who's Who of Mergers & Acquisitions Lawyers
2009-2020
Media, Technology, and Telecoms: Technology: Transactions
Legal 500 US
2017-2019
Mergers & Acquisitions
New York Super Lawyers
2020
Client Choice Awards, United States: M&A
International Law Office
2012
Dealmaker of the Year
The American Lawyer
2011
Webinar
Listen to the on-demand recording
22 May 2020 | 11:00 am EDT