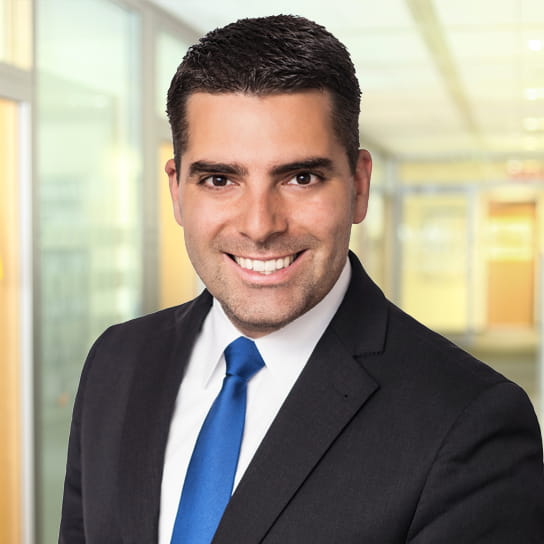 Dr. Sebastian Polly
PartnerMunich
"very responsive, he understands what we want, simple advice"

Acritas Star, 2018
Sebastian Polly specializes in product liability, product safety and product compliance law. He supports clients around the world and is particularly experienced in the automotive, chemicals, consumer goods, electronics and energy industry.
Sebastian has worked with numerous clients on the launch of innovative products. He assesses legal risks, develops preventive liability mitigation strategies and is experienced in dealing with European market entry requirements.
Furthermore, Sebastian has solved a wide range of product crises by coordinating global product safety actions. He provides risk assessments, handles authority notifications and drafts crisis communication. In addition, he coordinates internal product compliance investigations and advises on internal processes. In doing so, he has already assisted clients with millions of products in over 100 jurisdictions.
Sebastian has helped various clients defend product liability claims and solved complex supply chain disputes. He is a litigator with extensive court experience.
Sebastian is also the author of numerous national and international publications. He earned his doctorate with a thesis on German and European product safety law.
Legal 500 recognizes Sebastian as a Leading Lawyer for his outstanding work in product liability. Furthermore, he and his colleagues are ranked Tier 1 by JUVE and Who's Who Legal.
Awards and recognitions
2018-2020
"Leading Individual" for "Product Liability" by Legal 500 Germany and Legal 500 EMEA in 2020, 2019 and 2018
Legal 500
2018-2020
Acritas Stars
Acritas Stars Independently Rated Lawyers
2018-2020
Listed as Expert for "Product Liability Defense" by Who's Who Legal in 2020, 2019 and 2018
Who's Who Legal
2018-2020
Tier 1 for "Product Liability" in JUVE Handbook 2019/2020, 2018/2019 and 2017/2018
JUVE
2020
Recommended lawyer for Compliance by WirtschaftsWoche (Issue 18/2020)
WirtschaftsWoche
2017-2020
Listed in the 2020 Best of the Best Expert Guide as "one of the top 30 product liability practitioners globally" as well as the Rising Star Award in 2017
Expert Guides
Education and admissions
Education
Dr. iur., University of Augsburg, 2012
Second State Exam in Law, Bavaria, 2010
First State Exam in Law, University of Augsburg, 2008
Representative experience
Advising numerous companies on the development, certification/homologation and market entry of many innovative high-tech products in over 100 jurisdictions.
Helping several international companies by auditing and improving their internal product compliance and product safety processes.
Advising several automotive companies on the interpretation of vehicle certification and homologation provisions, incl. FMVSS, GSO, GTR, UNECE Regulations, etc.
Representing companies in multi-million supply chain disputes, particularly linked to recourse actions after global product recalls.
Helping companies with the training of attorneys, engineers and managers, particularly with respect to internal product compliance and product safety processes.
Advising and representing several companies regarding allegations linked to allegedly defective batteries, incl. defense of civil, criminal and regulatory claims.
Defending several international companies in criminal product liability cases, particularly linked to fraud product safety violation accusations.
Representing numerous international companies before several product compliance authorities, incl. BAuA, BNetzA, BMVI, the European Commission and KBA.