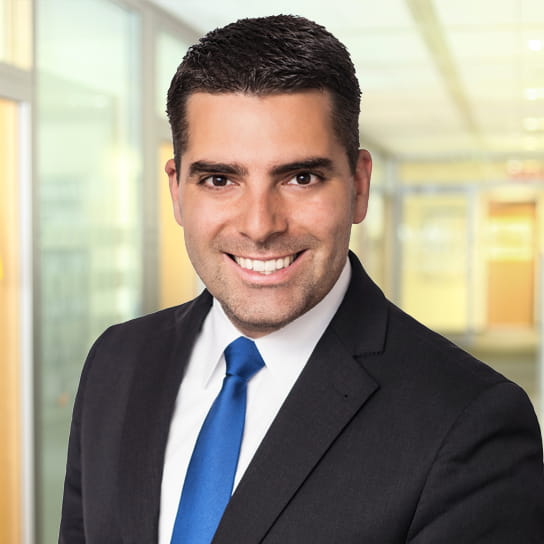 Dr. Sebastian Polly
Partner, Munich
Sebastian Polly's key focus is on product liability, product safety and product compliance law. He is particularly experienced in the automotive, chemicals, consumer goods, electronics and energy industry.
Sebastian has assisted numerous clients with the rollout of innovative products. He assesses legal risks, develops preventive liability mitigation strategies and is experienced in dealing with European market entry requirements.
Furthermore, Sebastian has solved a wide range of product crises by coordinating global product safety actions. He provides risk assessments, handles authority notifications and drafts crisis communication. In addition, he coordinates internal product compliance investigations and advises on internal processes. In doing so, he has already assisted clients with millions of products in over 90 jurisdictions.
Sebastian has helped various clients defend product liability claims and solve complex supply chain disputes. He is a litigator with court experience.
Sebastian is also the author of numerous national and international publications in the fields of product liability, product safety and product compliance. He earned his doctorate with a thesis on consumer products in the area of German and European product safety law. Amongst others, he is the co-author of a book on the new German Product Safety Act.
Education and admissions
Education
Dr. iur., University of Augsburg, 2012
Second State Exam in Law, Bavaria, 2010
First State Exam in Law, University of Augsburg, 2008
Representative experience
Advising a German DAX 30 company on a global internal product compliance investigation in more than 50 countries incl. product safety issues and criminal law charges.
Advising a leading automobile manufacturer on a wide range of product safety topics, including the auditing of internal product safety processes and committees.
Representing a high-tech company, successfully preventing an EU-wide sales ban due to alleged product safety issues, including negotiations with the European Commission.
Representing a leading manufacturer of consumer products regarding a recall in more than 70 countries, incl. authority notifications and criminal law defense strategies.
Representing a global energy company after a series of product safety accidents, incl. risk assessments, crisis communication and internal compliance structures.
Advising a high-tech company on product safety incidents linked to batteries, incl. voluntary recalls in several European jurisdictions and claim handling.
Representing one of the world's largest automobile manufacturers in a multi-million Euro product liability supply chain lawsuit against a tier one supplier.