Oliver (Ollie) J. Armas
Office Managing Partner
New York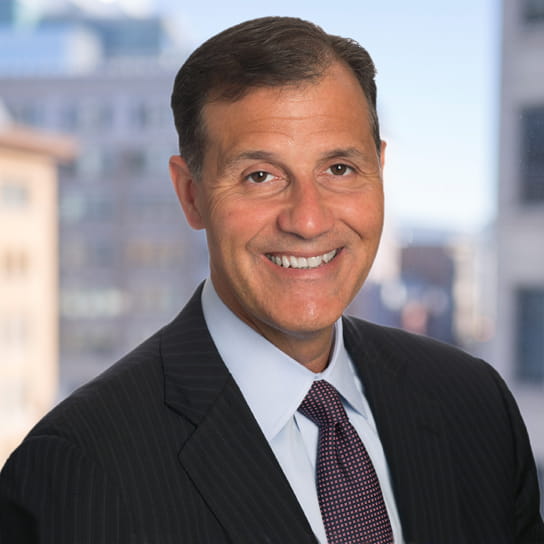 Languages
English, Spanish, Portuguese
Practice Group
Litigation
Ollie Armas is the Managing Partner of our New York office. He is sought out by our clients around the world to resolve some of their most complex and delicate matters in domestic and foreign litigation, before international arbitration tribunals, and to conduct sensitive internal investigations.
Just recently, Ollie represented an Asia-based client in a US$1 billion putative RICO class action, a Saudi agent against its Argentine principal in a US$100 million+ ICC arbitration, a Brazilian owner in three international FPSO construction arbitrations totaling over US$1 billion in claims, a Korean conglomerate in an ICSID claim, a Korean contractor in an ICC arbitration involving a combined cycle power plant in Chile, a U.S. healthcare provider in an AAA "mass arbitration" brought by multiple doctors, the Government of Mongolia in defending enforcement of an UNCITRAL and Energy Charter Treaty arbitration award (involving the U.S. Foreign Sovereign Immunities Act), and a U.S.-based client in a FCPA investigation in Latin America.
Ollie leads a multilingual and multicultural team that prides itself on its creative, tenacious approaches to resolving client disputes. The team focuses on energy - oil and gas, power, nuclear, renewables; mining; engineering; manufacturing; licensing; commodities; franchising; agency disputes; financial products and services; M&A (including purchase price and working capital adjustments, and earn outs); shareholder issues; joint ventures; hospitality; electronics; technology; transportation; and pharmaceutical and life sciences.
Ollie has handled arbitrations under the rules of many of the major arbitral institutions, including the ICC, AAA/ICDR, LCIA, ICSID, HKIAC, SIAC, SMA, LMAA, DIAC, and the DIFC. He is also a highly sought after arbitrator. Fluent in Spanish, and with an understanding of Portuguese, he routinely counsels clients on matters involving Latin America. Ollie has acted as a legal advisor in certain aspects of U.S. law in Mexico and Peru, and he has supervised litigation and conducted FCPA investigations in almost every country in Latin America.
Clients and peers say that Ollie is "incredibly smart and energetic," "spectacular and incredible lawyer"
"Wonderfully sharp," "an incredible lawyer," "we really value him"
Representative experience
Represented an EPC contractor involving a dispute regarding the construction of a combined cycle power plant in Chile.
Represented an owner of a FPSO in a dispute with its EPC contractor.
Defended a Brazilian mining and metals company in alleged product defect litigation in Missouri concerning materials imported to the United States.
Defended an Argentine oil company in a New Jersey litigation relating to environmental contamination and supposed fraudulent conveyances.
Obtained a defense verdict in the Southern District of New York for a U.S. asset-based lender against an Italian clothes manufacturer (Diesel).
Represented Cayman-based and UK-based investment funds in litigation in Brazil, Bermuda, and Uruguay related to restructuring of debentures.
Represented an owner in an ICC construction arbitration in Panama with its EPC contractor.
Represented an Abu Dhabi-based owner in an UNCITRAL arbitration regarding the construction of a hotel development in Mexico.
Represented a global pharmaceutical company in an AAA arbitration involving a development and license agreement dispute.
Represented a Peruvian investor in a tax refund arbitration with the Government of Peru.
Represented a U.S. electric utility company in a JAMS arbitration regarding a merger transaction.
On behalf of a Chinese parent, conducted an internal investigation of its Latin American subsidiaries for potential FCPA violations.
Represented a U.S. pharmaceutical in an internal investigation regarding judicial corruption in Mexico.
2014-2018
International Arbitration (Latin America-wide)
Chambers Latin America
2014-2017
International Arbitration (Nationwide)
Chambers USA
2014-2018
International Arbitration (USA), Foreign Expert for Latin America-wide
Chambers Global
2013-2018
International Arbitration (USA)
Chambers Global
2014-2018
International Arbitration (Global-wide)
Chambers Global
2013-2018
International Arbitration (Latin America-wide)
Chambers Global
2014
Litigation: International Arbitration, Recommended
The Legal 500
Benchmark: Litigation (NY Star; Products Liability and General Commercial)
Who's Who of International Arbitration
Who's Who of International Litigation
Guide to the World's Leading Experts in Commercial Arbitration
Latest thinking and events
Published Works
Chapter Publication "Enforcement of ICSID Awards" published in "International Arbitration in the United States," Wolter's Kluwer, (2017)
Hogan Lovells Publications
Sponsorships and Speaking Engagements
05 June 2017

Hogan Lovells Publications