Michael M. Maddigan

Office Managing Partner Litigation, Arbitration, and Employment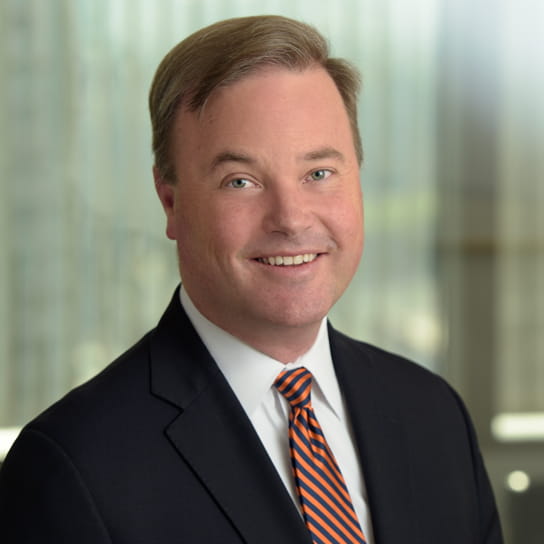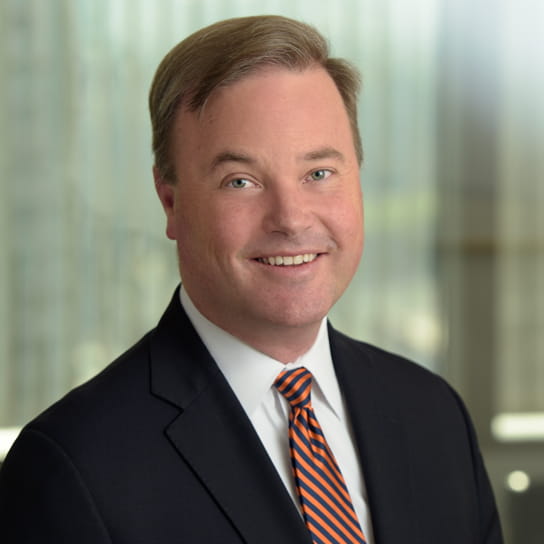 In court, Mike Maddigan is tough — but he also is practical and solution-oriented. Over the years, Mike has led teams that have obtained judgments successfully defending clients against claims totaling billions of dollars. He also has negotiated creative and innovative settlements to avoid and resolve litigation. By using the right tool at the right time, Mike helps clients solve problems and address risks in ways that accomplish their business objectives.
An experienced and accomplished litigator, Mike leads the Los Angeles office Litigation Practice Group. He has been at the forefront of significant commercial and class action litigation involving California's Unfair Competition Law, breach of contract, the False Claims Act (FCA), privacy and data breaches, insurance, and antitrust for established and emerging companies across the healthcare, entertainment, technology, and insurance industries.
Mike has been recognized by a variety of industry publications, including Chambers USA (California, Healthcare), which reports that clients value his "superior intellect" and "practical and pragmatic approach," and Legal 500 Advice to insurers and Healthcare; Health service providers.
Mike also is a thought leader in the healthcare and privacy areas. He is the co-author of Health Care Reform: Law and Practice, a publication that provides guidance on the Affordable Care Act's impact on health plans, employers, and individuals. He is also co-author and editor of Medical Records Privacy Under HIPAA. Mike speaks and writes regularly on professional issues including the FCA, emerging issues in privacy law, and new developments in insurance and antitrust law.
Mike is also active in the Los Angeles legal community. He served as president of the Association of Business Trial Lawyers, President of the board of directors of the Legal Aid Foundation of Los Angeles, President of the Irish-American Bar Association, and as a member of the board of governors of the Inner City Law Center.
Representative experience
Represented large health insurer in class action litigation asserting privacy and negligence related claims arising out of a cyber-attack.
Represented healthcare company in breach of contract action seeking damages in excess of US$100m.
Represented large public university in internal investigation and regulatory issues related to cyber-attack.
Represented leading insurer in bad faith action based on allegedly improper handling of construction defect claims.
Represented large managed care company in civil false claims suit. Obtained dismissal of relator's claims without leave to amend.
Represented health insurer in qui tam action filed under False Claims Act. Obtained dismissal of claims.
Represented large health insurer in multimillion-dollar payment dispute with hospital system.
Advised companies in several industries on regulatory, litigation, and compliance issues related to data privacy incidents and policies.
Represented leading insurance company in coverage and bad-faith litigation involving alleged asbestos and environmental liabilities.*
Representing one of the nation's largest health insurers in a purported nationwide RICO class action challenging the company's medical policy.*
Representing Advanced Micro Devices (AMD) in antitrust claims against Intel, resulting in US$1.25B settlement for AMD.*
Representing Advanced Micro Devices (AMD) in antitrust claims against Intel, resulting in US$1.25bn settlement for AMD.*
*Matter handled prior to joining Hogan Lovells.
Education
J.D., University of California, Berkeley School of Law, 1992
B.S.F.S., Georgetown University, School of Foreign Service, cum laude, 1989
Bar admissions and qualifications
Court admissions
U.S. Court of Appeals, Ninth Circuit
U.S. Court of Appeals, Third Circuit
U.S. District Court, Central District of California
U.S. District Court, District of Colorado
U.S. District Court, Southern District of California
U.S. District Court, Western District of New York
Memberships
Member, American Health Lawyers Association

Board of Directors, Inner City Law Center

Board of Directors, Los Angeles Irish American Bar Association

Board of Directors, Los Angeles Legal Aid Foundation

Member, American Bar Association, Health Law Section

Member, Association of Business Trial Lawyers (President 2010-2011, Vice President 2009-2010, Treasurer 2008-2009, Secretary 2007-2008)

Member, Los Angeles County Bar Association, Healthcare Law Section
Healthcare (California), Rank 3
Chambers USA
2018-2022
Healthcare: Health Service Providers
Legal 500 US
2014
Health Care, Class Action/Mass Torts, Insurance Coverage, 2004, 2009-2014
Super Lawyers
2014
Healthcare: Advice to Health Insurers
Legal 500 US
2019-2020
Healthcare: Health Insurers
Legal 500 US
2021-2022
Webinar
7 January 2020 | 8:00 am - 9:00 am
Webinar
27 February 2020 | 1:00 PM - 2:00 PM (EST)