Melissa Ordonez

Partner Litigation, Arbitration, and Employment

Languages

English, French, Spanish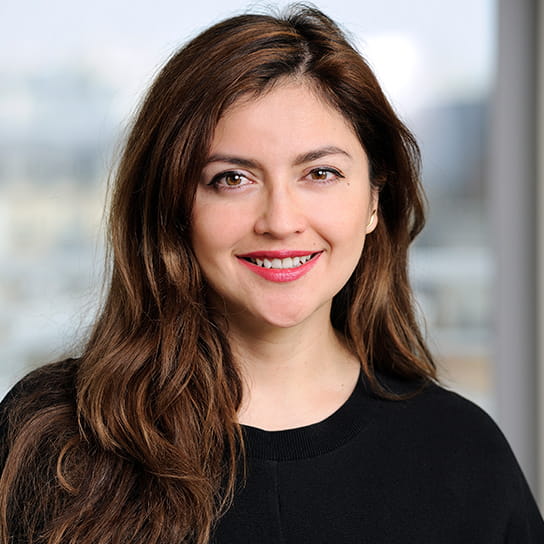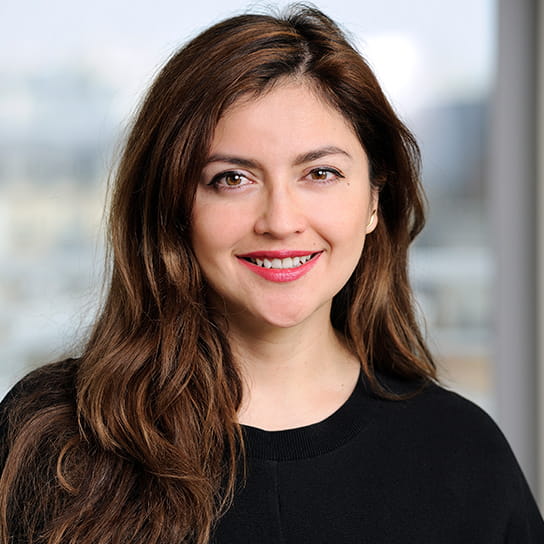 As partner in our International Arbitration group, Melissa Ordonez focuses her practice on commercial and investment treaty arbitration. Melissa is French/Colombian and has lived in several countries including Sweden, the Netherlands and the UK. With a unique multicultural background, she is able to work on complex arbitrations involving various regions of the world. She is known for her strategic skills and brings extensive experience of arbitration under the rules of the ICC, LCIA, ICSID and UNCITRAL, acting for companies from diverse industries as well as on behalf of States.
Melissa has particular experience representing clients in the energy, technology and luxury sectors as well as in international investment disputes. She is also a member of the firm's Latin American practice with substantial experience in international arbitration in the region.
Prior to joining Hogan Lovells, Melissa trained in leading firms in Paris and London. She is a graduate of the Kings College London and the Sorbonne University in Paris where she benefited from a full scholarship from the French Government for her academic excellence. Melissa is fluent in English, French and Spanish and publishes regularly on topical issues in arbitration. In particular, she is currently writing a chapter on international investment law for a prominent Colombian university text book on international public law.
Representative experience
Representing a Central Asian state in an UNCITRAL arbitration brought by a Canadian mining company under the Energy Charter Treaty relating to uranium mining licenses.
Representing a French investor in an ICSID treaty arbitration against an Eastern European State regarding the introduction of tax reforms by the State.
Representing a Latin American state in an ICSID arbitration brought under bilateral investment treaty by a company in the coffee industry.
Representing a Swiss company in an ICC arbitral proceeding regarding the takeover of a Milan based fashion luxury goods company.
Representing a Latin American state in an ICSID arbitration brought under a bilateral investment treaty by a company having invested in the petrochemicals industry.
Advising a Spanish electric utility company in pre-arbitration proceedings against a North African petroleum company in relation to a gas price review dispute.
Assisting a French-aerospace company in a dispute against a Mediterranean Airline Company in an ICC arbitral proceeding regarding the performance of an engine maintenance services agreement.
Education
LL.M., King's College London, 2009
Magistère in Business Law, Université Paris I, Panthéon-Sorbonne, 2008
Master in Private International Law and International Business Law, Université Paris I, Panthéon-Sorbonne, 2008
Master in Business Law, Université Paris I, Panthéon-Sorbonne, 2007
Bar admissions and qualifications
Memberships
Member of the Hogan Lovells International Arbitration Women Steering Committee
Member of the Hogan Lovells Paris Diversity Committee
Member of ICC YAF, ICDR, YIAG
President of the Investment and International Commerce Commission of the Association des Juristes Franco-Colombiens (AJFC). The AJFC promotes cultural and academic exchanges between legal professionals in France and Colombia through debate, colloquia, forums and publications.
Speaker at ICCA Edinburgh (September 2022)
Future Leader: Arbitration
Who's Who Legal
2023
Recognized as a Rising Star in Commercial Arbitration
Rising Stars Expert Guide
2022
Dispute Resolution: International Arbitration (France)
Legal 500 EMEA
2020
Winner of a Lawyer Monthly Women
Law Award
2020
Press releases
04 January 2023
Awards & rankings
21 September 2020
29 March 2022 | 6:00 PM - 10:00 PM (CET)
23 September 2021 | 4:30 PM - 6:30 PM (CET)
View more events