Dr. Matthias Jaletzke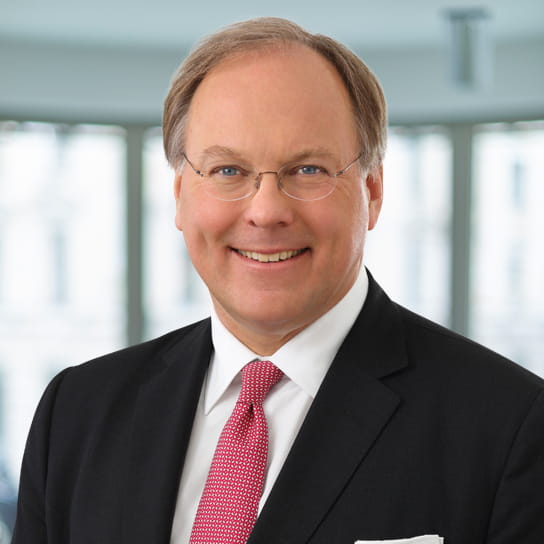 Languages
English, German
Matthias Jaletzke is one of the leading German Private Equity and M&A lawyers. During his more than 20 years of experience in Private Equity and Mergers & Acquisitions, he has accompanied many international and German clients to successful closings of their transactions. Matthias is not only well-known for his proven skills and experience in difficult negotiations, but also for offering solution-oriented advice and comprehensive process management.
His publications include "M&A Agreements in Germany" (C.H.Beck, 2011; co-publisher and co-author) and "Münchner Handbuch des Gesellschaftsrechts" (Munich Handbook of Corporate Law, Volume 2, co-author, articles on the public limited partnership). He is regularly mentioned in various professional reference guides as leading lawyer in Private Equity and M&A.
Sources praise his negotiation skills and strategic mindset.
Clients praise his commercial acumen, saying: "He is not just a lawyer but thinks entrepreneurially, which is very helpful."
Representative experience
Advising Apax Partners on the acquisition and sale of Nordsee and Autobahn Tank & Rast.*
Advising Apax Partners on the takeover, IPO and sale of Versatel and on the takeover of Tommy Hilfiger.*
Advising Apax Partners on the sale of a majority stake in IFCO Systems N.V. to Brambles Limited (Australia).*
Advising Bregal Capital on the acquisition of proALPHA, a squeeze-out process (transformation law); advising proALPHA on the acquisition of ALPHA Business Solutions AG.*
Advising Doughty Hanson and portfolio company Vue Entertainment on the acquisition and public takeover of CinemaxX AG, subsequent squeeze-out and appraisal proceedings.*
Advising Doughty Hanson on the acquisition and the sale of Moeller-group.*
Advising Dürr AG on the sale of Premier-group, the DTS-group and the ATS business.*
Advising Dürr AG on the merger between Dürr Aircraft and Technology Systems & Broetje Automation.*
Advising GENUI Partners on the forming of a business partnership with RAKO Etiketten.
Advising Hillenbrand, Inc. on the acquisition of Coperion group.*
Advising Leopard group and Fattal Hotels on the sale of 18 hotels to Pandox.
Advising Odewald & Compagnie on the acquisition of Oberberg, the sale of IWK, the sale of Oystar* and the d&b audiotechnik group.
Advising Quadriga Capital on the acquisition of Süddekor, Ipsen and punker group, the majority stake in Eterna group and the sale of Jack Wolfskin group.*
Advising Quadriga Capital on the acquisition of LR Health & Beauty Systems together with Bregal Capital* and on the acquisition of Agitalis nursing home group.
Advising Terra Firma on the acquisition of Haus Cramer Asset KG, the holding company of the Welcome-hotel group.

*Matter handled prior to joining Hogan Lovells.
2015
Recommended lawyer for M&A and Governance
Who's Who Legal
2015
Recommended lawyer for Corporate and M&A
Best Lawyers
2014/2015
Frequently recommended lawyer for M&A
JUVE handbook
2014/2015
Leading name in Private Equity transactions
JUVE handbook
2008 – 2015
Recommended lawyer for Corporate/M&A
Chambers Europe - Germany
Latest thinking and events