Matthew E. Eisler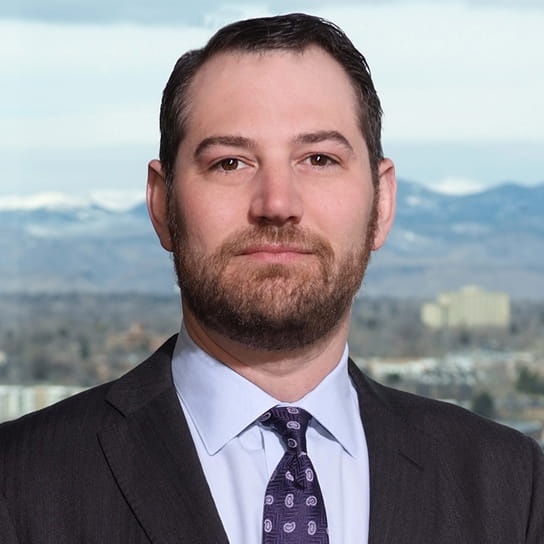 Matthew Eisler has been in the deal world since 1999. He started off as a sell-side investment banker at a boutique bank in Princeton, NJ. After law school, he got his feet wet in the private equity and M&A group of a top-rated New York law firm. Three years later, Matthew brought his acquired knowledge to the Denver office of Hogan Lovells, where he focuses on sophisticated middle and upper-middle market private equity and strategic M&A and joint venture transactions.
Matthew has represented clients in a variety of industries, but his main focus is on transactions involving healthcare matters, including services, facilities, technologies, and medical devices. In addition, he enjoys working with transactions involving sports teams, entertainment, and arenas. Matthew is also committed to pro bono matters, including representing distributed energy service companies providing access to energy and light to off-grid and underserved regions of Africa.
Matthew prides himself on taking a client-focused and commercial approach to transactions. He likes to think that his work and negotiating style represent a balanced blend of Colorado, where he lives now, and New York, where he was trained. He also likes to think that the Colorado Rockies will win the World Series in his lifetime.
Representative experience
Representing UnitedHealth Group on its acquisition of MedExpress.
Representing Revelstoke Capital Partners on its acquisition of Career Step, a medical education company.
Representing Mikhail Prokhorov on Onexim's acquisition of the Brooklyn Nets and the Barclays Center.
Representing Anschutz Entertainment Group in the acquisition of an interest in HDNet (now AXS TV).
Representing Vention Medical, a KRG portfolio company, in its acquisition of RiverTech Medical and FastForward Medical.
Representing Sandstone Care Holdings (a behavioral health business) in its formation and a capital investment.
Representing Persistent Energy Group on a pro bono basis in its acquisition of Impact Energy, a solar solutions company.
Representing UnitedHealth Group on its acquisition of MedSynergies.
Latest thinking and events
Published Works
Expert Interview – M&A in the U.S. Healthcare Industry: Regulatory and Negotiating Issues
Lexis Practice Advisor