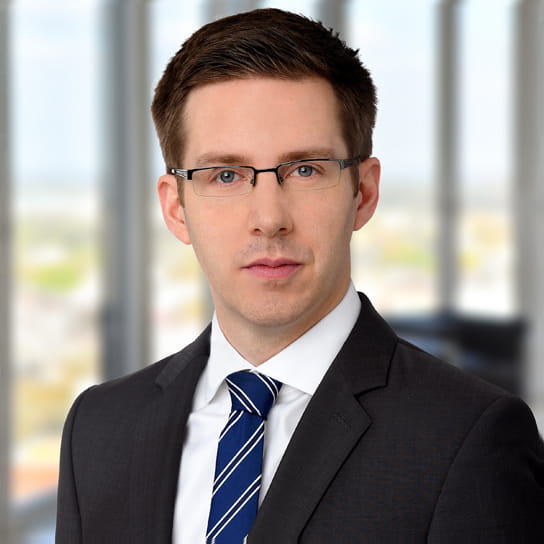 Martin Adrian Koch advises national and international clients on all aspects of patent law. He focuses on patent litigation in the pharmaceutical and the medical devices industry. Martin also has in-depth knowledge of the TMT-sector. With his additional background in business administration, understanding our client's commercial interests comes natural to him.
Our clients benefit from his years working in patent law and his experience in infringement proceedings before the courts in Dusseldorf, Mannheim, Munich and Karlsruhe as well as nullity actions before the German Federal Patent Court, the Federal Court of Justice and the European Patent Office.
Martin early on focused his career on patent litigation. He graduated in law from the University of Bayreuth focusing on intellectual property and competition law. At university he worked at the chair for procedural law and alternative dispute resolution. He also gained a supplementary degree in business and economics. After graduation he obtained a Ph.D. in law with a thesis on the scope of patent infringement claims after patent expiry. For over two years he clerked at a patent litigation boutique, focusing on the TMT-sector. During his legal traineeship at the Higher Regional Court Dusseldorf, Martin worked, inter alia, for the patent law practices in our offices in Dusseldorf and Tokyo.
Education and admissions
Education
Second State Exam in Law, Higher Regional Court of Dusseldorf, 2017
Dr. iur., University of Freiburg, 2016
First State Exam in Law, University of Bayreuth, 2012
Business Lawyer, University of Bayreuth, 2012
Memberships
German Association for the Protection of Intellectual Property (GRUR)