Dr. Lutz Angerer, LL.M. (University of Virginia)

Partner Corporate & Finance

Languages

English, German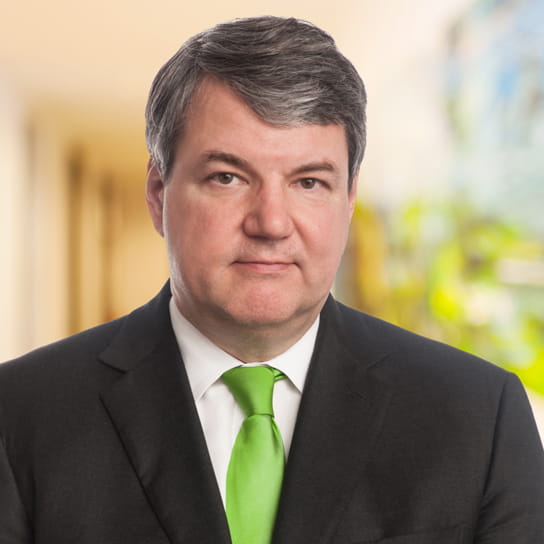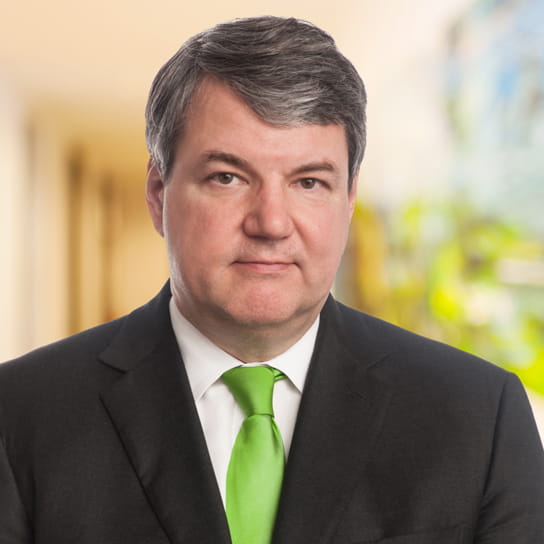 Lutz Angerer is according to a competitor an internationally connected colleague.

JUVE, 2019/2020
Lutz Angerer is an experienced down-to-earth M&A partner who is focused on pushing your M&A transactions over the finishing line, in particular in the life sciences industry where he has a wealth of knowledge and experience. He can also help you with your stock corporation law, corporate governance and corporate compliance issues and stands firm as a rock by your side when the going gets tough and you are involved in corporate litigation. Corporate reorganizations, equity capital markets transactions, capital markets law and general corporate law are also within his area of expertise.
Lutz works out of our Munich office but is well connected in our global network. He is the head of our Munich practice group Corporate/M&A and a member of our German Corporate Leadership Team. Lutz' first case in 1993 was a life sciences case and he has worked for life sciences clients ever since. His deep and long-standing life sciences industry experience is instrumental for closing your life sciences deals successfully and the reason why he was awarded the title "Life Sciences Star" by the Legal Media Group.
Lutz started his career as a research assistant to renowned corporate law Professor Karsten Schmidt at the University of Hamburg. During this time, Lutz became a cutting-edge corporate lawyer. He is bi-cultural because he lived for more than one year in the US, has a Master of Laws from the University of Virginia and many of his clients are also from the US. Lutz is a member of the German Corporate Law Association and publishes regularly. He is co-editor and co-author of the first commentary on the German Takeover Act.
Lutz Angerer has according to one of his clients very good knowledge and experience concerning M&A and corporate.

Legal 500, 2022
Representative experience
Advising PerkinElmer, Inc. on the disposal of its Applied, Food and Enterprise Services businesses
Advising PerkinElmer, Inc. on its acquisition of Sirion Biotech GmbH
Advising Evotec SE on its acquisition of the assets of Ncardia AG
Advising PerkinElmer, Inc. on its acquisition of Euroimmun Medizinische Labordiagnostika AG
Advising Ambu A/S on the acquisition of invendo medical GmbH
Advising Baxter International Inc. on its disposal of its legacy continuous renal replacement therapy business to Nikkiso by way of an asset deal in 29 countries
Advising Merck & Co., Inc. on its worldwide license agreement with AiCuris GmbH & Co. KG regarding AiCuris's HCMV portfolio
Advising Merck & Co., Inc. on its sale of Essex Pharma Development GmbH to Adcuram Pharma Holding GmbH
Advising Merck & Co., Inc. on the integration of the Schering-Plough group into the Merck group in Germany
Advising SynCore Biotechnology Co. Ltd. on its acquistion of the EndoTAG technology from Medigene AG
Advising Lundbeck A/S on its acquisition of all rights regarding the substance Desmoteplase from Paion
Advising Zoll Medical Corporation on its acquisition of the assets of Lifebridge Medizintechnik AG
Advising PerkinElmer, Inc. on its acquisition of chemagen Biopolymer-Technologie AG
Advising PerkinElmer, Inc. on its acquistion of Evotec Technologies GmbH
Advising PerkinElmer, Inc. on its acquistion of Elcos AG
Advising Delticom AG on its acquisition of Tirendo group
Advising Delticom AG on its IPO
Advising Drägerwerk AG & Co. KGaA on its IPO of ordinary shares
Advising Funding Circle Holding Ltd. on its acquisition of Zencap group from Rocket Internet and others
Education
LL.M., University of Virginia, 1993
University of Hamburg, 1987
Memberships
Member of the German Corporate Law Association (VGR)
Frequently recommended for corporate law
JUVE
2022/2023
Recommended for German M&A and corporate law
Best Lawyers
2022
Recommended lawyer for life sciences and corporate law
Legal 500 Germany
2023
Hogan Lovells Events
30 October 2019 | 1:30 PM - 6:00 PM (TST)