Kerstin Jonen

Counsel Intellectual Property, Media, and Technology

Languages

German, English, French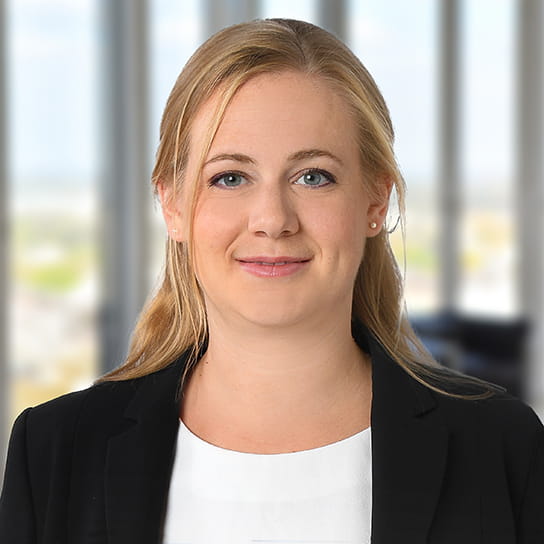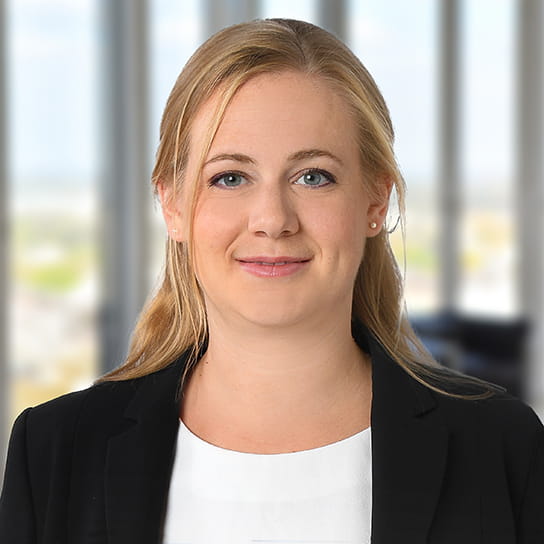 Kerstin Jonen advises on all aspects of intellectual property rights with a special focus on patent law. Her primary focus is on litigation relating to medical device, pharmaceutical and biotechnology patents. Kerstin represents clients in both infringement proceedings and nullity proceedings. She has broad experience with multi-jurisdictional litigation and has special knowledge in the area of Supplementary Protection Certificates (SPCs) and Second-Medical-Use patents.
Before joining Hogan Lovells in 2015, Kerstin studied law at the University of Cologne with a focus on Intellectual Property Law, Media Law and Communication law. During her legal clerkship, she worked for an international law firm and a big German newspaper publisher with a focus on Media and Press Law. Kerstin is a member of the German Intellectual Property Association (GRUR).
Representative experience
A major pharmaceutical/biotech company on a multi-jurisdictional strategy regarding enforcement of second-medical-use patents against biosimilar manufacturers in the field of inflammatory diseases.
A major pharmaceutical/biotech company on a multi-jurisdictional defense strategy regarding patent litigation in the field of stem cells for use in the treatment of chronic inflammatory diseases.
An American multinational pharmaceutical, winning the first compulsory licence case that was ever granted in interim proceedings at the German Federal Patent Court on the client's HIV/AIDS medicament.
A worldwide provider of sample and assay technologies for molecular diagnostics in infringement proceedings and in parallel nullity proceedings in the field of blood collection tubes.
Global medical device manufacturer in heart valve protheses field in infringement proceedings, invalidity proceedings and compulsory license proceedings including European litigation coordination.
Several pharmaceutical companies in validity proceedings before the Federal Patent Court, especially with focus on SPCs.
A leading medical device company in patent infringement proceedings including recovering damages.
Education
Second State Exam in Law, North Rhine-Westphalia, 2015
First State Exam in Law, University of Cologne, 2013
Memberships
German Intellectual Property Association (GRUR)
2018
Listed as Rising Star
Managing Intellectual Property IP STARS