Juliana De Valdenebro Garrido

Senior Associate Litigation, Arbitration, and Employment

Languages

English, Spanish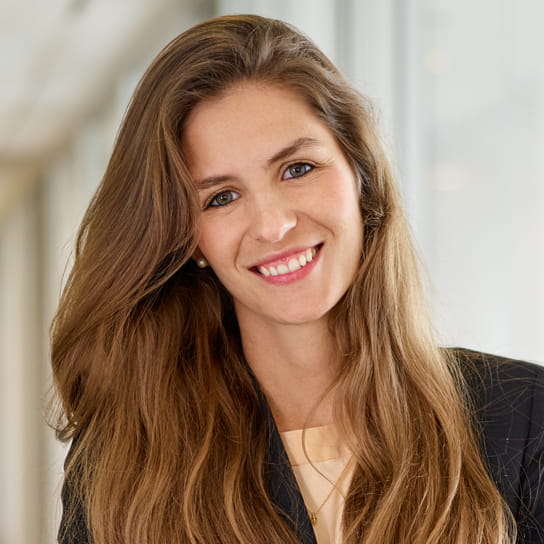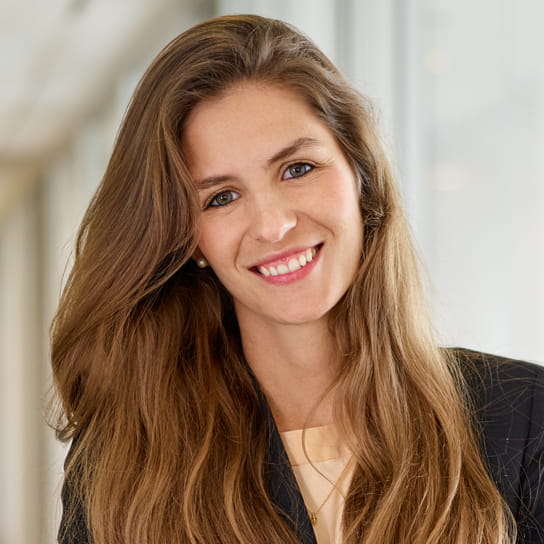 "Juliana always has an impressive command of the record and an ability to foresee and predict outcomes."
"She is well known for the strength of her oral advocacy"
"She possesses extraordinary ability and a fantastic track record"

WWL
Juliana de Valdenebro-Garrido handles international commercial and investment arbitration disputes from beginning to end, and is already a recognized leader in the international arbitration community. She has a rare skillset that distinguishes her from her peers: she is an experienced civil law attorney who is equally versed in common law, and is an especially effective advocate before international arbitration tribunals. Juliana is a skilled advocate having handled client disputes, numerous hearings, and arbitrations during the course of her career throughout the United States, Latin America, and beyond.
Clients regularly turn to Juliana for her distinct arbitral know-how, strategic acumen, and relentless pursuit of their best interests.  She has amassed a long list of arbitration wins before various arbitral institutions and rules, such as International Chamber of Commerce (ICC), International Centre for Settlement of Investment Disputes, as well the United Nations Commission on International Trade Law (UNCITRAL) rules and has worked on a number of post-arbitral proceedings ranging from annulment to enforcement of awards. Most recently, Juliana was the lead associate in six arbitration hearings in six months which proved to be an important accomplishment. 
Juliana currently serves as an International Chamber of Commerce (ICC) Young Arbitrators Forum (YAF) representative for North America, a role where the ICC appoints those future leaders to be ambassadors of the leading arbitral institution.  She is also a frequent speaker in the most relevant forums, including ICC Miami, GAR Live – Future Leaders, the Conferencia Latinoamericana de Arbitraje, ICC NEW York, IBA Arb40, among others. 
Before joining Hogan Lovells, Juliana practiced at a leading firm in Bogotá, Colombia, where she focused on domestic and international arbitrations.  She received her LL.M. from Harvard Law School, where she co-founded HIALSA and received the Dean's Award for Community Leadership.
"Juliana always has an impressive command of the record and an ability to foresee and predict outcomes."
"She is well known for the strength of her oral advocacy"
"She possesses extraordinary ability and a fantastic track record"

WWL
Representative experience
Representing a Central American country in investment treaty arbitration related to the expropriation of real estate assets for an ecotourism project.
Representing a Central American country in investment treaty arbitration administered under the rules of the ICSID related to the expropriation of a mining concession.
Representing a Central American country in investment treaty arbitration related to the expropriation of a trading house in violation of securities law.
Representing an investor against the Dominican Republic related to the expropriation of a concession to operate a sanitary landfill.
Advising a Central American country in the negotiation of the investment chapter of a free trade agreement with China.
Representing client in ICC arbitration seated in Miami in relation to a breach of contract pertaining to an accounts receivable contract.
Representing a government entity in an ICC dispute related to public utility services.
Education
Juris Doctor, Florida International University, magna cum laude, 2021
LL.M., Harvard Law School, Dean's Award for Community Leadership, 2015
Law Degree, Universidad de Los Andes, magna cum laude, 2010
Bar admissions and qualifications
Memberships
Member, Young ICCA Mentoring Program, 2015-2016
Member, International Chamber of Commerce Young Arbitrators Forum
Latin America's Rising Legal Stars
Latinvex
2020
Awards & rankings
05 August 2021