Wouter Jongen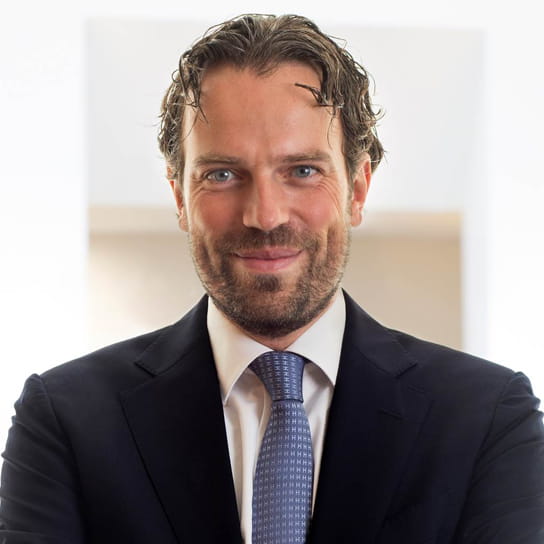 Languages
English, Dutch, French, German
Wouter Jongen is an English and Netherlands law qualified finance lawyer and has a broad practice with particular interest in private equity driven acquisition financings, real estate and debt capital market products, acting both for borrowers and lenders. During his career, he has spent several years in London and Amsterdam developing an in-depth knowledge of the UK and Dutch markets. He has also been seconded to a large UK investment bank.
Wouter is a guest lecturer at King's College in London and the University of Amsterdam where he has provided lectures on legal aspects of international finance since 2008. Wouter is listed in all legal directories as a leading banking lawyer.
Wouter has recently acted as lenders' counsel on various private equity driven (acquisition) financings including those for P4P, Otravo, JvH, Nuts Group and Keylane (sponsor: Waterland), Blue Cielo (sponsor: Gilde), DORC (sponsor: Montagu), WFCI (sponsor: Greenbriar), WCC (sponsor: Avedon Capital), Verolme (sponsor: Bencis) and Euro-Caps (sponsor: Bregal Freshstream). Wouter has been at the forefront of the unitranche debt market, working with non-bank lender clients (such as ICG, Ares and others) on unitranche and other alternative lending products, and with banks providing super-senior working capital facilities.
On the other side of the negotiating table, Wouter has recently acted as borrower' counsel on various (acquisition) financings including for HB Capital and Opportunity Partners (acquisition Hurks Industrial Construction Systems), Terberg Group (acquisition RosRoca), Parcom (acquisition Simpel.nl), Multi (various real estate financings) and investment grade companies Enexis and Stork (acquisition by Fluor).
On the real estate side, Wouter assists Goldman Sachs in various matters.
'Wouter Jongen is praised by interviewees for his combination of great knowledge and responsiveness'
'Wouter Jongen is a highly skilled, quality lawyer who is able to think out of the box and come up with pragmatic, appropriate and outstanding legal advice'
Representative experience
Advised Goldman Sachs on the refinancing of Suba Seeds Group (owned by Paine Schwartz Partners) by way of a senior term and super senior revolving credit facilities.
Advised Goldman Sachs on various real estate related transactions in the Netherlands.
Advised Terberg Group on the pan-European acquisition syndicated loan financing supporting the merger of Terberg Environmental and Ros Roca Environment.
Advised Intermediate Capital Group in relation to the EUR 140m refinancing of Bergman Clinics.
Advised Rabobank, ABN AMRO and Bank of Ireland on the global credit facilities to World Freight Company (owned by Greenbriar).
Advised Parcom on the financing of its acquisition of a minority interest in Simpel.nl.
Advised Boskalis on the acquisition financing for the public offer for Dockwise.
Advised Fluor Corporation on its financing arrangements to support the acquisition of Stork Technical Services.
Advised various lenders on the financings supporting Waterland's acquisitions of Nuts Groep, P4People, Tentoo, Otravo, Vakantiediscounter, Keylane and others.
Advised a consortium of 12 banks (guarantee providers) on the Imtech restructuring.

Advised Rabobank with respect to the subordinated financing for the Vion Group.
Advised ING and Rabobank on the acquisition financing for the public offer for Gamma Holding by Gilde Investments.
Advised Win Systems on its financing arrangements supporting its acquisition of Gold Club Gaming and Entertainment Gold Club.
Advised ABN AMRO Bank N.V. on the refinancing of Euro-Caps (minority owned by Bregal Freshstream).
Advised ING Bank on the acquisition financing for WCC Group acquired by Avedon Capital Partners.
2016
Wouter has a perfect balance of pragmatism and commerciality and solid understanding of the needs of his clients
Chambers Global
2015
"Wouter Jongen is praised by interviewees for his combination of great knowledge and responsiveness"
Chambers Europe
2014
''impressive Wouter Jongen wins praise for his commercial understanding and personable approach''
Chambers Europe
2012
'Wouter is a highly skilled, quality lawyer who is able to think out of the box and come up with pragmatic, appropriate and outstanding legal advice''
Legal 500
Latest thinking and events
Hogan Lovells Publications
Hogan Lovells Publications