Sylvain Dhennin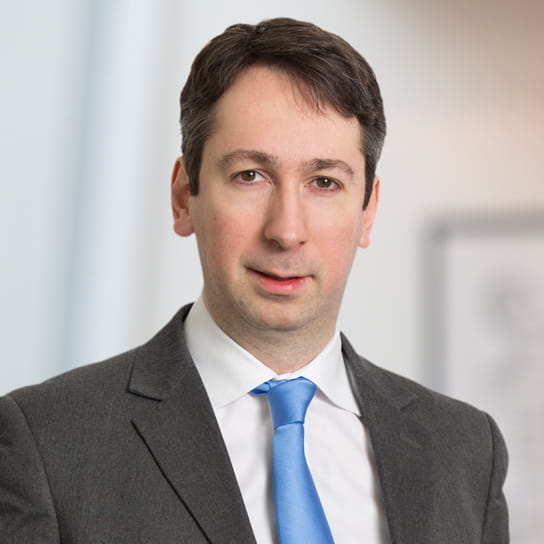 Languages
English, French, German
Sylvain Dhennin heads Hogan Lovells' High Yield practice in Europe. Sylvain was recently ranked in Legal 500 as one the leading high yield practitioners in Europe providing 'partner led and committed services' to his clients. Sylvain focuses on large and complex acquisition financings and refinancings. Sylvain has advised companies, private equity funds, banks and trustees on a large number of complex financings involving high yield bond offerings and loans, including term loan B, bridge and RCF.
He has worked on some of the most innovative leveraged finance transactions in Europe. He has also been involved in a wide range of public and private debt and equity securities offerings and financial restructurings across Europe, the Middle East, Asia and Africa. Sylvain is also French native speaker and has had a particular focus on high yield bond offerings since these first appeared in France.
Representative experience
Brown-Forman Corporation on a bond offering of €300m 1.2% Notes due 2026 and £300m 2.6% Notes due 2028.
A PE fund on a PIK Loan Note to redeem some of the PIK coupon issued by one of its portfolio companies.
BNPP, Barclays, ING, BayernLB, CIC, SG, Wells Fargo, BoAML, Natixis and SC on the offering of €650 million Senior Secured Notes by Rexel.
Jaguar Land Rover as issuer's counsel on it offering of €650 million 2.20% senior notes due 2024 and £300 million 2.75% senior notes due 2021.
SABMiller on a consent solicitation in respect of its 6.625% Guaranteed Notes due 2033 in relation to AB-InBev's acquisition of SABMiller.
Swissport and HNA on the offering of €400m 6.75% senior secured notes due 2021 and €290m 9.75% senior notes due 2022.
Storke on the liability management of €272.5m 11% Secured Notes in connection with its acquisition by Fluor.
TS Energy Italy on €40m project bonds.
A private equity fund and one of its portfolio companies on a PIK loan note to prepay PIK coupons under its outstanding PIK notes.
A club of noteholders on a high yield bond restructuring in Europe.
Faurecia on the offering of €700m 3.125% Senior Notes due 2022.
The Legal 500 - High yield
Latest thinking and events
Hogan Lovells Events
27 September 2016