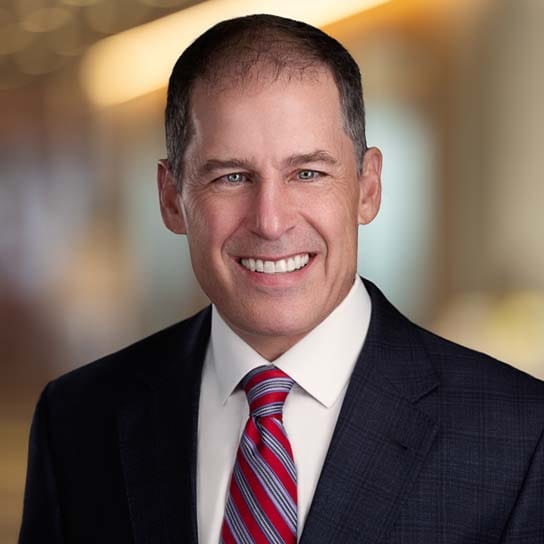 Andrew Strong is an experienced trusted advisor and counsel to global life sciences, pharmaceutical, and emerging technology clients on matters involving corporate formation, public and private financing, mergers and acquisitions, cross-border licensing and joint ventures, employment and executive compensation, and intellectual property.
Andrew represents public and private life sciences, pharmaceutical, and emerging technology companies as well as public and private academic and research institutions on a variety of diverse matters. He has experience starting up and selling a successful biotech company that has now grown to 600+ employees, has served and presently serves as the general counsel for several private and publicly traded drug development biotech clients, and has served as a board member and in leadership positions for NYSE, Nasdaq, and private corporations. His experience working in the c-suite and as chief legal counsel for startups, academic centers, and publicly traded corporations provides him with a unique perspective on which he draws in advising and counseling the firm's clients.
Andrew previously served as the general counsel and compliance officer for the Texas A&M University System where he was responsible for, among other things, crisis management and internal investigations for the system's 11 public universities, seven state agencies, and health science center. Additionally, he was the founding CEO of Kalon Biotherapeutics, a startup biotech company spun out of the A&M System, which he successfully grew over several years and sold to Fujifilm and Mitsubishi. Recently, Andrew cofounded and presently serves as the chairman of K2 Biolabs, a drug development company accelerator for early stage biotech companies. Andrew was appointed to and serves as the co-chair of the Cancer Prevention and Research Institute's (CPRIT) Product Development Advisory Committee.
Representative experience
Salarius Pharmaceuticals, a cancer-focused biotechnology company, in connection with the reverse merger with a Nasdaq publicly traded company, its follow-on financings, and other legal matters.*
Plus Therapeutics, a clinical stage cancer company, in connection with its technology licensing, debt restructuring, financing transactions, sponsored research, and other legal matters.*
AlloVir, a clinical stage T cell company, in connection with its collaborations with Baylor College of Medicine, manufacturing agreements, clinical trial site negotiations, and other matters.*
OncoResponse, a pre-clinical stage biotech company, in connection with its preferred stock financings of over US$100m, strategic collaboration with MD Anderson Cancer Center, and other legal matters.*
Immatics, on its U.S. legal matters including collaboration with MD Anderson Cancer Center, licensing transactions, manufacturing and clinical trial contracting, and other matters.*
University of Texas System in its bid submission for management of the Los Alamos National Laboratory.*
Led negotiations and secured a multibillion dollar long-term preclinical and commercial supply agreement for GSK Vaccines for the development and manufacture of an influenza vaccine.*
Member of core leadership team that secured a multibillion-dollar contract from BARDA for a public-private partnership involving the creation of a center for pandemic influenza response.*
Cancer Focus Fund, an oncology-focused venture capital fund partnered with MD Anderson Cancer Center, in connection with its formation and approval by the University of Texas System.*
Represented private company biotech client on major transaction involving a merger of the private company with a public company through a combination of cash, stock, and milestones.*
While General Counsel at A&M, achieved final resolution of litigation emanating from the 1999 Bonfire Collapse at Texas A&M University that resulted in 12 fatalities.
While General Counsel at A&M, developed and implemented a crisis management plan about the capsize of the Cynthia Woods sailing vessel that stranded students at sea and resulted in a loss of life.*
Developed and implemented a crisis management strategy and liability management plan for a large industrial client following two facility explosions that produced significant injuries to employees.*
Handled a very sensitive, high-profile matter involving occupational exposure and alleged compliance lapses under CDC's select agent and toxins regulations.*
Litigated complex compliance, enforcement, and cost recovery disputes in state and federal courts, achieving significant settlements with agencies when such settlements initially appeared impossible.*
*Matter handled prior to joining Hogan Lovells.
Education
J.D., South Texas College of Law, 1994
B.S. Civil Engineering, Texas A&M University, Tau Beta Pi, Chi Epsilon, 1989
Bar admissions and qualifications