Steven F. Barley

Partner Litigation, Arbitration, and Employment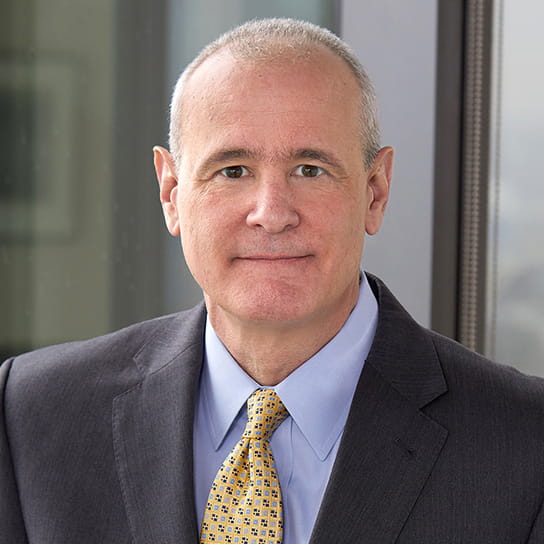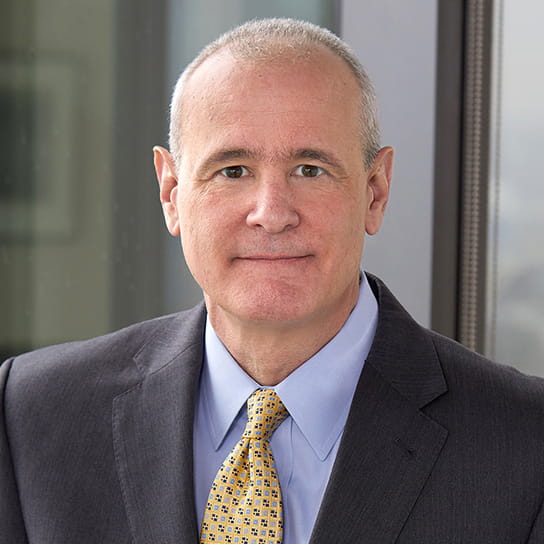 "Precise, smart, and well-liked by judges."

Chambers USA
Wins result from more than just in-court advocacy, says Steve Barley; they flow from a sound strategic approach, tactical decision-making, and good old-fashioned hard work. That philosophy has worked well for Steve, who is recognized as one of Maryland's top commercial litigators and has a proven track record of wins when he takes his clients' most difficult cases to trial.
Steve heads the office Litigation Group, serves as co-head of our Global Life Sciences Litigation Group, and is also a Fellow of the American College of Trial Lawyers.
Steve handles complex commercial and securities litigation matters, including breach of contract and all types of business torts. He handles class actions and consolidated proceedings, and is frequently consulted to help clients assess and reduce risk in advance of litigation. As satisfying as trying and winning a case may be, he believes that a lawyer should first understand the client's business, especially in high-stakes controversies, and how a resolution might influence a client's goals. Once he understands that, he tailors the strategy toward advancing those goals, whether in court or across the bargaining table.
Steve has a particularly deep understanding of the life sciences industry, and has handled many matters for a wide variety of pharmaceutical, biotech, and device companies – large and small, public and private, based in the U.S., and abroad. He's been at the forefront of some of the largest cases impacting the pharmaceutical industry. He understands supply chain structures and the complicated pricing, marketing, and reimbursement issues related to various government programs. He's also experienced with disputes surrounding collaboration, co-promotion, distribution, and other partnering agreements. Steve is Chambers ranked, recognized in Best Lawyers in America, and a Maryland Super Lawyer.
"A very effective oral advocate" for his clients.

Chambers USA, 2019
Representative experience
Defeated expedited motion for preliminary injunction for biotech company in which the plaintiff sought to shut down a clinical cancer trial.
Lead national counsel for biotech company in national class action and state AG cases alleging improper sales, marketing, and pricing practices.
Won motion to dismiss federal securities class action against publicly traded biotech company and defeated effort to enjoin shareholder meeting.
Won motion to dismiss US$600m lawsuit alleging defamation and other torts in connection with referendum related to Maryland gaming facility.
Won a series of motions to dismiss in various courts over "finder's fee" claim relating to alleged sale of interests in an NFL franchise.
Represented medical device company in national class action by third-party payors asserting consumer protection claims relating to recall of devices.
Representing major laboratory company in national class action alleging failure to adhere to FACTA's credit and debit card receipt requirements.
Won motion to dismiss business tort claims against laboratory company by health insurer alleging client misled network providers about rates.
Education
J.D., University of Maryland, Francis King Carey School of Law, with highest honors, 1990
Certification, College for Financial Planning, 1988
B.A., University of Virginia, 1985
Bar admissions and qualifications
Court admissions
U.S. Court of Appeals, Fourth Circuit
U.S. District Court, District of Maryland
Memberships
Instructor, Maryland Institute for Continuing Professional Education of Lawyers, Trial Advocacy Institute
Fellow, American College of Trial Lawyers
2007-2021
Litigation: General Commercial (Maryland)
Chambers USA
2008-2021
Business Litigation
Maryland Super Lawyers
2013-2021
Commercial Litigation
Best Lawyers in America
2018-2021
Bet the Company Litigation
Best Lawyers in America
2017
BTI Client Service All-Star
BTI Consulting Group
Press releases
02 May 2022
Press releases
16 December 2021
Webinar
25 June 2020 | 9:30 AM - 10:30 AM (EDT)
Webinar
Listen to the on-demand recording
16 June 2020 | 09:30 - 10:30 (EDT)
View more events