Dr. Stefan Mayr, LL.M.

Senior Associate Litigation, Arbitration, and Employment

Languages

English, German, Spanish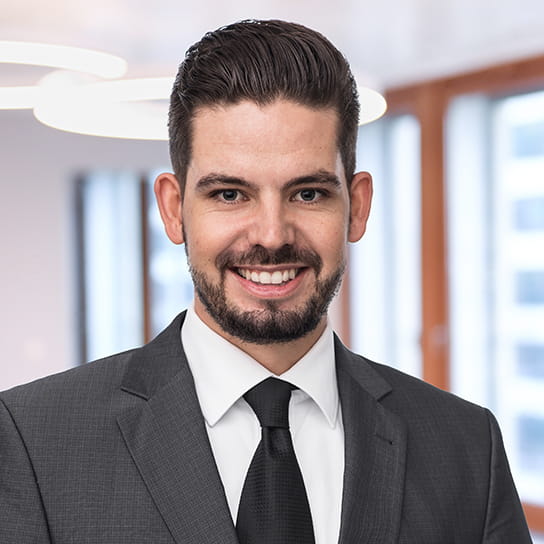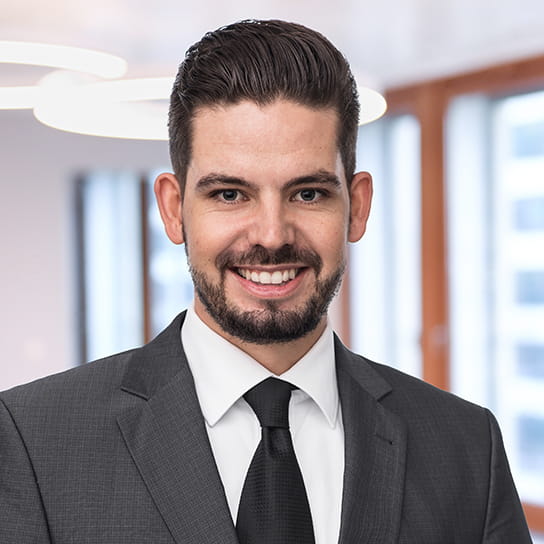 Stefan advises national and international clients on all aspects of product liability and safety. The focus of his practice is on the consumer products and life sciences industry, in particular on medical devices.
Stefan supports national and international clients in the coordination of cross-border product liability cases and with the development of multinational litigation and defense strategies. Stefan has extensive experience in defending clients in a wide range of liability proceedings both out of court and in court across all instances. Of particular significance is his distinctive expertise in the support of proceedings in the 3rd instance.
Stefan's legal practice focuses on defending medical device manufacturers in product liability proceedings and advising manufacturers on product safety and compliance issues. Stefan has a strong academic background in the entire field of life sciences and, in particular, outstanding knowledge of European and US medical device law. After completing his training as a paramedic with the Bavarian Red Cross, he specialized in bio, health and medical law during his studies at the University of Augsburg. During his legal clerkship, he completed a Master of Laws in Medical Law at Heinrich Heine University in Düsseldorf and spent a period in our Washington, D.C. FDA/Medical Devices practice. In 2022, Stefan was granted the degree of Doctor of Laws for his dissertation on the regulation of market access of medical devices under US law. 
Stefan is also co-author of the practical handbook on the Medical Devices Regulation published by Nomos in 2021, as well as co-author of the commentary on §§ 14 and 15 ProdHaftG in Nomos commentary on product liability and product safety law published in 2022.
In addition, Stefan is involved in numerous pro bono and citizenship projects at our firm - in particular, as the organizer of our biannual Debate It! format. Stefan is also the honorary legal advisor of the Bobingen local water rescue group.
Representative experience
Global defense of global certification company against liability claims resulting from allegedly inappropriate certification of breast implant manufacturer P.I.P.
Advising an international manufacturer of medical devices on the implementation of the medical device regulation in the supply chain.
Coordinating dispute resolution of European products liability matters for US medical device manufacturer.
Advising a U.S. client on service of process in Germany under the Hague Service Convention.
Advising and defending a leading manufacturer in the health care sector on a worldwide corrective action and related litigation. The advice and defense relates to the German market.
Advising and defending a leading manufacturer of Class III medical devices in connection with a worldwide recall and subsequent liability claims asserted in various countries.
Advising an international online retailer on warranty terms for defective products. 
Advising a U.S. medical device manufacturer on regulatory communications regarding withdrawal of CE certification. 
Advising a German medical device manufacturer on product safety law and sales stop due to possible non-conformity. 
Advising a food manufacturer on notification and recall obligations due to possibly contaminated food products.
Support of a manufacturer of consumer products in communication with authorities due to product safety issues. 
Advising a manufacturer of dental implants on the requirements and implementation of Regulation (EU) 2017/745 of April 5, 2017 on medical devices.
Assisting a global U.S. medical device company with preliminary injunction proceedings against distributors.
Advising an international manufacturer on issues relating to the product classification of so-called borderline products and assisting with communication vis-à-vis competitors and authorities.
Education
Dr. iur., Doctorate in Law, University of Augsburg, 2022
Second State Exam in Law, Higher Regional Court of Dusseldorf, 2017
LL.M., Heinrich Heine University Düsseldorf, 2016
First State Exam in Law, University of Augsburg, 2014
Webinar
Listen to the on-demand recording
4 June 2020