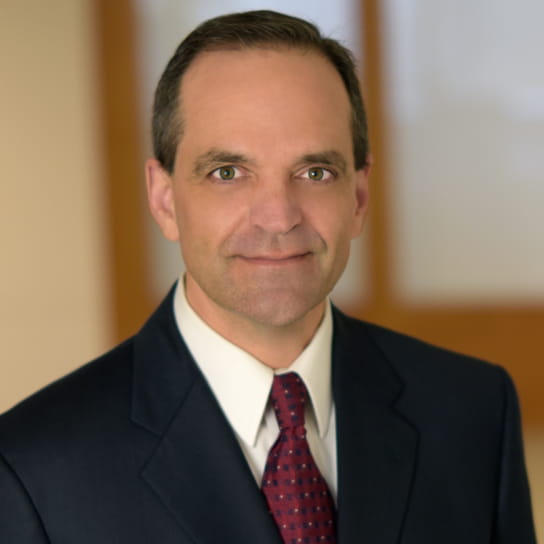 Rob Church brings a wealth of knowledge and experience to his pharmaceutical and biotechnology regulatory law practice, having previously served as an Associate Chief Counsel at the Food and Drug Administration (FDA), and in senior positions at Amgen Inc. He currently serves as the Global Head of the Hogan Lovells Clinical Trials Industry Team.
At the FDA, Rob focused on the regulation of all aspects of the pharmaceutical industry, with particular emphasis on clinical trials, drug development, and new product approvals. At Amgen, Rob served as Associate General Counsel and the company's lead FDA lawyer. During his last three years at the company, Rob led Amgen's Global Research and Development Compliance Department where he had oversight responsibility for all quality assurance, audit, and compliance activities within Amgen's R&D operations. Through these experiences, Rob developed an in-depth understanding of the regulatory requirements and operational details of clinical research, new drug approvals, and the commercialization of pharmaceutical products. 
Rob frequently leads teams of highly specialized Hogan Lovells attorneys in conducting regulatory due diligence as part of corporate transactional matters and the assessment of opportunities in the life sciences markets. Additionally, Rob and his team help clients draft and negotiate a wide range of regulatory agreements, including Safety Data Exchange Agreements, Quality Agreements, and all forms of agreements used in clinical trials. Rob's knowledge and understanding of the requirements and standards that impact his clients has helped him earn recognition as a "Leading Practitioner" in FDA Pharmaceuticals in LMG Life Sciences.
Immediately following law school, Rob clerked in the U.S. District Court for the Eastern District of Virginia. He also served as a Peace Corps volunteer in Honduras following his undergraduate studies.
Representative experience
Conducted an investigation of a drug company's compliance with FDA safety reporting regulations for clinical trials.
Led an effort to help a company obtain approval of its first drug by responding to significant data integrity and GCP compliance concerns raised by FDA.
Successfully assisted a biotechnology company appeal FDA's initial decision to deny the company's Fast Track designation request.
Assisted many companies draft and negotiate Safety Data Exchange Agreements, Quality Agreements, and all forms of clinical agreements.
Conducted numerous due diligence reviews of pharmaceutical and biotechnology assets being assessed for potential acquisition.
Education
J.D., William & Mary Law School, 1993
B.A., University of Virginia, 1987
Bar admissions and qualifications
Memberships
Member, Government Relations Committee, BayBio
Healthcare: Life Sciences
Legal 500 US
2020
Leading Practitioner, FDA: Pharmaceutical; FDA: Medical Device
LMG Life Sciences
2018-2022
Press releases
13 January 2020
Press releases
14 May 2019
Sponsorships and Speaking Engagements
03 December 2020