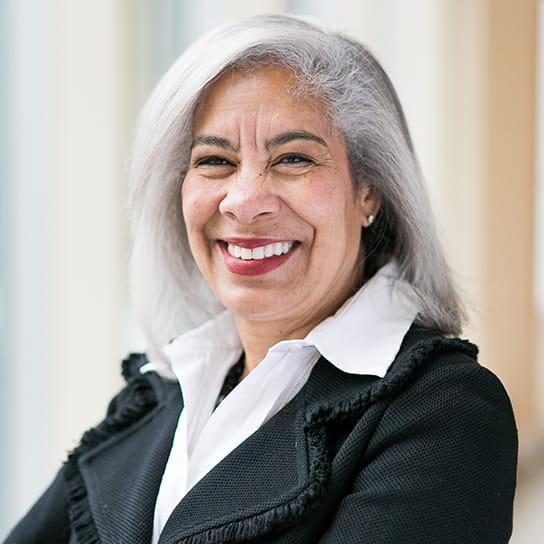 Leslie Richards-Yellen
Director of Inclusion - AmericasNew York
Leslie Richards-Yellen is the Director of Inclusion-Americas. She works with Bendita Cynthia Malakia, the Senior Inclusion Manager, to direct the evolution of the firm's diversity and inclusion efforts. Leslie previously worked as a finance attorney in law firms and at a financial services company.
Based on her lived, legal, and business experience, she recognizes that we must create new tools to craft and buttress our diversity and inclusion efforts, as many of the tools at our disposal aren't designed for the ambitions and realities of the 21st century.
We utilize innovation to develop our diversity and inclusion efforts. Our diversity journey is fueled by a clear-eyed analysis of what is working, what isn't, and a profound enthusiasm to utilize experimentation to build impactful processes and create and direct the firm's investment in our people.
Working with the U.S. National Diversity Committee (NDC), we have created an innovative and impactful center for diversity and inclusion accountability in the Americas. The NDC invests in the firm's women, minority, and LGBT+ lawyers and collaborates with other functions to ensure that their interests are always at the forefront. With experience on a corporation's founding diversity committee, Leslie collaborates with clients to ensure that the firm's diversity and inclusion innovations accrue to their benefit, as well as to the firm's women and diverse lawyers. With a passion for increasing diversity in the workplace, Leslie aims to implement firmwide diversity initiatives that will allow the expansion of an inclusive environment for women, minority, and LGBT+ professionals.
Leslie has led national and local legal diversity organizations and has been recognized by numerous organizations for her work in diversity and inclusion. Leslie's honors include the MS JD, "Sharing her Passion Award" and the Vanguard Award from the Chicago Bar Association.
Awards and recognitions
Helping Hand Award
Black Women Lawyers' Association of Greater Chicago, Inc.
President's Award
Cook County Bar Association
Women of Excellence Award
The Chicago Defender
Education and admissions
Education
J.D., Cornell Law School, 1984
B.F.A., Drake University, 1980
Memberships
Lifetime Member, Black Women Lawyers' Association of Greater Chicago, Inc.
Board Member, Cornell Black Lawyers Alumni Network
Representative experience
Co-chair of the Diversity/International committee for the Women in Law Empowerment Forum
Served as a Commissioner for the Illinois Supreme Court Commission on Professionalism and Chair of the Diversity Committee
Served as partner and Chief of Diversity and Inclusion Officer at Hinshaw & Culbertson LLP; served as the chair of the Diversity Committee
Served on the Board of the National Association of Women Lawyers and served as President
Advisory Board member of the Institute for Inclusion in the Legal Profession
Past board member of Women Leading The Way, a South African national network of women lawyers
Presented at numerous conferences, speaking on diversity issues and initiatives, as well as bias
Served on the boards of both Scenic Hudson and the Delta Dental of Illinois Foundation