Richard Schaberg

Partner Corporate & Finance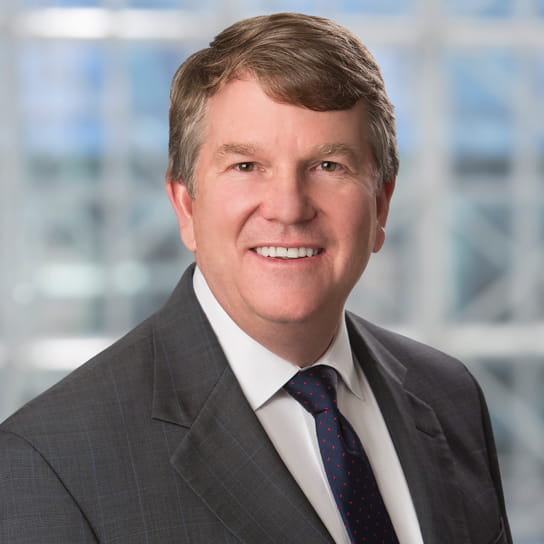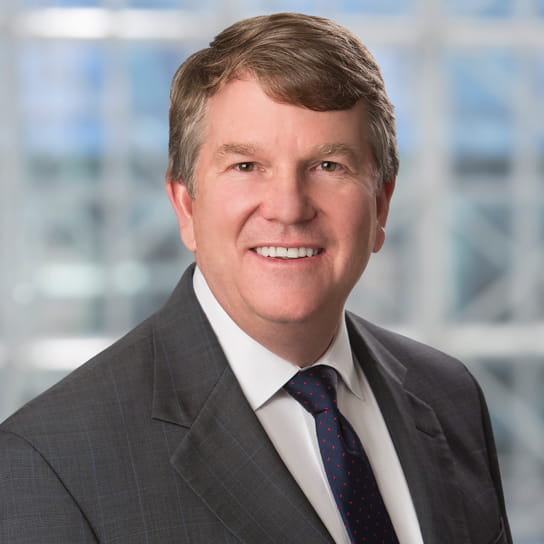 "Richard Schaberg is a rock star in financial services law. He is a great speaker and generous with his expertise."

<em>Chambers</em>
Richard Schaberg, head of the U.S. Financial Institutions and co-head of the FinTech groups, is a recognized "go to" trusted advisor to financial institutions and service providers, for all facets of corporate, securities, mergers and acquisitions (M&A), capital offerings, and complex bank regulatory and compliance matters.
For more than 30 years, Rich has played a lead role for clients in connection with debt and equity offerings, M&A, corporate governance matters, proxy contests, securities law compliance, and exchange listing standards. Synthesizing his deep corporate transactional experience with an acute and seasoned knowledge of bank regulatory issues, he provides valued business solutions for regulated banking and financial services clients.
Rich practices before the Securities Exchange Commission (SEC), all federal banking agencies – including the OCC, Federal Reserve, FDIC, and NCUA – and most state banking agencies.
"Richard Schaberg is a rock star in financial services law. He is a great speaker and generous with his expertise."

<em>Chambers</em>
Representative experience
Represented Golden Pacific Bancorp, Inc. on its merger with SoFi.
Represented Ion Financial MHC in its combination with Lincoln Park Bancorp MHC.
Represented Ion Bank in issuance of approximately US$25m of subordinated debentures.
Represented Cape Cod Cooperative Bank in issuance of US$25m of subordinated debentures.
Represented Citizens Financial Services, Inc. on its acquisition of Huntingdon Valley Bank.
Represented Radius Bancorp, Inc. on its acquisition by LendingClub Corp.
Represented SB One Bancorp on its merger with Provident Financial Services.
Represented SB Financial Group, Inc. on the US$15.5m acquisition of Edon Bancorp, Inc.
Represented NBT on its offering of US$100m of Subordinated Notes.
Represented LINKBANCORP in its strategic combination with GNB Financial Services in a stock and cash transaction.
Represented Bangor Bancorp on the US$35m acquisition of Damariscotta Bankshares, Inc.
Represented CNB Bancorp on its offering of US$52.5m of Perpetual Preferred Stock.
Represented Cambridge Bancorp on its US$122m acquisition of Wellesley Bancorp.
Represented CNB Financial on its US$64.5m acquisition of Bank of Akron.
Represented State Bank Corp of Arizona on its US$138m sale to Glacier Bancorp.
Represented Cambridge Trust Company on its US$67m acquisition of Optima Bank & Trust Company.
Represented SB One Bancorp on its US$48m acquisition of Enterprise Bank NJ.
Represented Greater Hudson Bank on its US$73m merger with ConnectOne Bancorp.
Represented Kinderhook Bank Corp. on its US$93m all-cash sale to Community Bank System, Inc.
Represented LINKBANCORP, Inc. on a US$52m capital raise in connection with its acquisition of Stonebridge Bank.
Represented Bangor Bancorp MHC on its US$45m acquisition of First Colebrook Bancorp, Inc. and Granite Bank.
Education
J.D., The George Washington University Law School, 1985
B.A., Bucknell University, cum laude, 1981
Bar admissions and qualifications
District of Columbia
New York
Massachusetts
Memberships
Member, American Bar Association
Member, Federal Bar Association
Member, Massachusetts Bar Association
Member, New York State Bar Association
Trustee, Agawam Council
2018-2019
Acritas Star
Acritas Stars Independently Rated Lawyers
2018-2019
Financial Services Regulation: Financial Institutions M&A (Nationwide)
Chambers USA
2011-2018
Financial Services Regulation: Banking (Compliance) (Nationwide)
Chambers USA
2011-2022
Finance: Financial Services Regulation
Legal 500 US
2012
Mergers, Acquisitions, and Buyouts
Legal 500 US
2019-2022
Media, Technology, and Telecoms: Fintech, Recommended
Legal 500 US
Press releases
09 December 2022
Press releases
09 March 2021
Press releases
14 December 2020