Strategic Themes and Partnerships | EMEA
Rewilding Hogan Lovells
Hogan Lovells is supporting a pioneering initiative to make Europe a wilder place. As part of our Responsible Business programme and to promote biodiversity and environmental protection, the firm is supporting a progressive and hugely successful nature conservation initiative: Rewilding, a systematic approach to transform vast land areas into wild nature.
Rewilding is a story of hope: for once, humans are not at the origin of nature destruction but rather the creators of a new wild, where biodiversity can flourish, where climate change is countered thanks to large intact land areas turning into carbon sinks, and where local traditions can thrive in harmony with nature.
Since the beginning of 2019, Hogan Lovells has been committed to financing rewilding efforts in Selkie, Finland, where a former peat extraction site is transformed into an emerging and thriving ecosystem by our partner Snowchange Cooperative. The learnings from our site in Finland can contribute to other rewilding sites around the world.
In 2022, the firm has committed not only to continue to finance the rewilding efforts of Snowchange on its namesake Linnensuo peatland site, but also fund a new site focused on the Indigenous Sámi forests in Finland.
The new site will be managed by the Sámi – the only indigenous people of Europe. As reindeer herders dependent on northern boreal forests, the Sámi, like many other Indigenous societies, need biodiverse and healthy ecosystems to maintain their age-old cultures and ways of life. Our goal in funding this new stage of our partnership is to positively affect over 150 hectares of Arctic landscapes – working on both rewilding forests and preserving existing and high biodiversity forests, which are important to local species, reindeer herding and the Indigenous peoples.
In addition to the work with Snowchange, a new partnership between Hogan Lovells and Rewilding Europe has started, which is intended to support the scaling and further development of rewilding across Europe. The firm is supporting Rewilding Europe and its member organisations through pro bono legal advice and financial sponsoring of a film series.
---
Rewilding Hogan Lovells Podcast
To find out about the impact our rewilding efforts are having on the ground, we spoke with key players in Rewilding: with Tero Mustonen, Head of the village of Selkie, Co-founder of the Snowchange Cooperative and a Lead Author for the Sixth Assessment Report of the Intergovernmental Panel on Climate Change (IPCC); with researchers and locals in Selkie; and also with Frans Schepers, the founder of Rewilding Europe.
Episode 1: Europe's New Wild
The concept of rewilding has a proven track record of success and is now rapidly growing in Europe. Rewilding Europe is the organisation which effectively spreads this idea across the continent. At the core of their work is a new attitude of trusting nature to take care of itself rather than controlling and confining it. Results from the scientific programmes accompanying their work show that this is not only an extremely effective way of increasing biodiversity and combatting climate change, but it is also the most cost effective one. It is the future of nature conservation – by using natural solutions to tackle global challenges.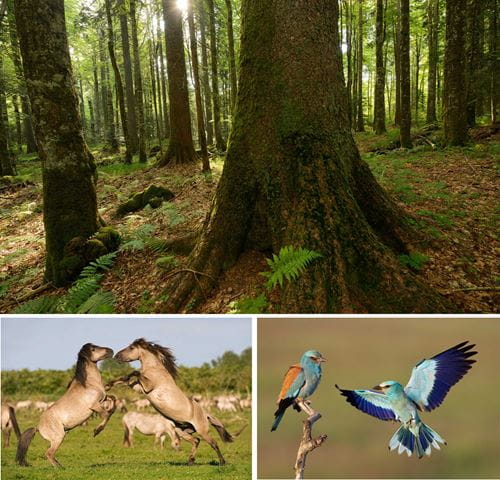 Image 1 (Forest), credits: Staffan Widstrand / Rewilding Europe; Image 2 (Horses), credits: Mark Hamblin / Rewilding Europe; Image 3 (Birds), credits: Markus Varesvuo / Rewilding Europe
---
Episode 2: The Story of Selkie
In the village of Selkie in Eastern Finland, industrial peat extraction had greatly degraded the landscape, poisoning lakes and rivers and endangering the aquatic life there. But thanks to the efforts of the Snowchange Cooperative with financial support from Hogan Lovells, a stunning nature recovery has taken place in only a few years. After years of decline, birds are coming back to nest and visit this key migratory site, biodiversity has been restored and the soil is shifting slowly from the release of heavy carbon dioxide emissions to effective carbon absorption. A blessing for the locals who can continue their traditional ways of life with nature and a model for all of Europe.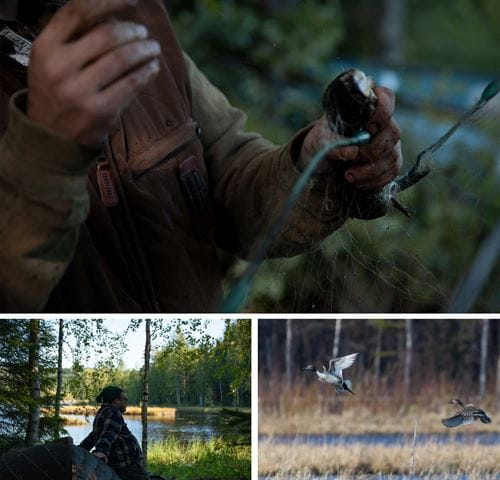 ---
Episode 3: Science and Traditional Wisdom
One of the most fascinating elements of the rewilding approaches used in Selkie is the combination of state-of-the-art science and high-tech measurement instruments on the one hand, and on the other, traditional wisdom, ways of observing and interacting with nature. By combining the best of the past with the best of the future, nature gets the ideal support to grow back into a stable ecosystem able to take care of itself.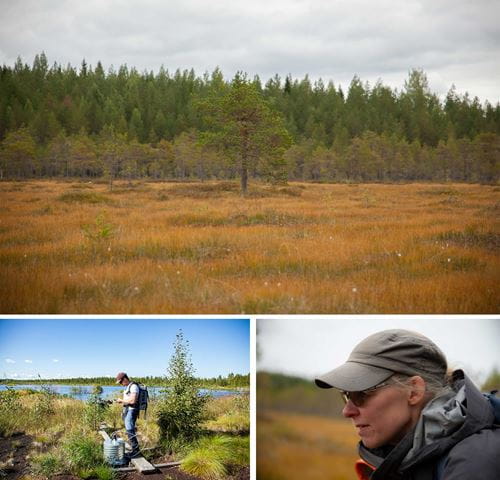 ---
Support from our sponsoring partners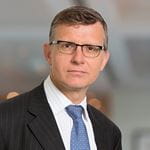 "Rewilding creates a huge positive impact on biodiversity, where many rare or endangered species are given an opportunity to flourish in natural environments. It brings home the message that biodiversity loss is not someone else's problem in other parts of the world, but that biodiversity is connected across complex ecosystems and we now have an opportunity in Europe to reverse the trend. Wild places are also wonderful places for us to visit – the science has shown the tremendous positive impacts for our wellbeing, and they are good for the soul." - Philip Brown, Sponsoring Partner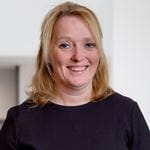 "I am truly proud to be one of the Sponsoring Partners for Rewilding. Supporting this great initiative enables us to actually help promote biodiversity and play an active role in helping to create a new wild. The results achieved by our partner organizations already are encouraging and tell a story of hope, in which we can all play a positive and constructive role. It is great to be able to use our resources to raise awareness for this amazing initiative." - Manon Cordewener, Sponsoring Partner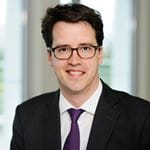 "Hogan Lovells' communications have a wide audience, and I'm delighted we are using our resources to contribute to raising awareness on biodiversity and the threats it is facing. By showing the positive results of the Rewilding project, this will also highlight the actual results that can be achieved." - Mikael Salmela, Sponsoring Partner
---
Our partner organisations making Europe a wilder place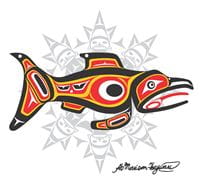 Snowchange Cooperative is a scientific organization headquartered in Finland, with a network of local and indigenous cultures around the world. It is dedicated to documenting and preserving traditional ways of life and knowledge of indigenous cultures, paired with the latest scientific and technical knowledge.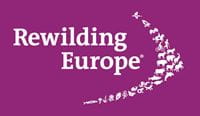 Rewilding Europe is a non-profit organisation founded in 2011, based in Nijmegen/Netherlands. It works to systematically recreate wild landscapes in many regions across Europe from Western Iberia and Lapland to the Apennine and the Southern Carpathians.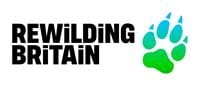 Rewilding Britain's vision is to see rewilding flourishing across Britain, reconnecting us with the natural world, sustaining communities and tackling the species extinction crisis and climate emergency.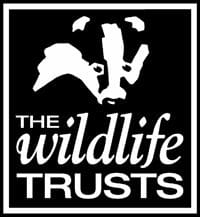 The Wildlife Trusts want to put nature into recovery in the UK to enable both wildlife and communities to thrive. It is an organisation made up of 46 local Wildlife Trusts in the UK, the Isle of Man and Alderney, looking after more than 2,300 nature reserves, covering around 98,500 hectares with and a combined membership of over 850,000 members.
---
Contacts
Michael Davison, Deputy CEO
Mareike van Oosting, Responsible Business Manager - EMEA
Fabienne Gress, Responsible Business Assistant Manager - EMEA
---
Credits
Creative Directors: Julian Wildgruber & Kathrin Höckel
Editors: Kathrin Höckel & Julian Wildgruber
Senior Texter: Kathrin Höckel
Field Recording Artist: Julian Wildgruber
Photography & Art Director: Julian Wildgruber
Musik & Sound Design: Oliver Deuerling
Narrator: Mareike van Oosting
Back to Strategic Themes and Partnerships