Paul D. Manca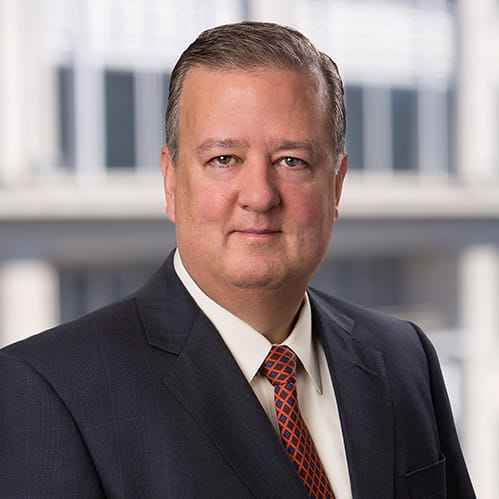 With more than 20 years of experience advising clients, Paul Manca helps U.S. domestic and multinational companies with a wide variety of corporate and securities matters. He advises boards of directors and special committees on complex corporate and securities transactions and other business-related matters in a variety of industries and sectors, including real estate, life sciences, and energy.
Paul regularly advises his clients on public and private mergers and acquisitions, complex joint venture transactions, collaboration agreements, and other strategic alliances. He also counsels his U.S. public company clients on corporate governance matters, securities compliance, and equity and debt offerings.
Paul is a member of the firm's U.S. M&A leadership and also co-heads the firm's Corporate Practice Group for the Americas.
Representative experience
Represented General Electric Capital Corporation in its US$9bn sale of its U.S. healthcare financial services business unit.
Represented Colonial Properties Trust in its US$8.6bn merger with Mid-America Apartment Communities Inc.
Represented Kite Realty Group in its US$2.1bn merger.
Represented NextEra Energy Resources, LLC in its US$1.3bn sale of five gas-fired electric generation facilities.
Represented GE Healthcare in its acquisition of Thermo Fisher's cell culture, gene modulation, and magnetic beads businesses for US$1bn.
Represented PAETEC Corp. in its US$2.3bn merger with Windstream Corp.
Represented the Transaction Committee of the Board of Directors of Knology, Inc. in its US$1.5bn acquisition by WOW! Internet, Cable & Phone.
Represented GE Healthcare Financial Services in its US$1.4bn acquisition of six senior housing portfolios.
Represented Colonial Properties Trust in the formation and contribution of US$1.3bn in office and retail properties into two newly formed JVs.
Represented Colonial Properties Trust in its US$1.8bn acquisition of CRT Properties, Inc. through a JV between Colonial and an investment fund.
Represented Cardinal Health in several acquisitions of healthcare and healthcare IT companies.
Represented GE Healthcare in its acquisition of SeqWright, Inc., a provider of nucleic acid sequencing and other genomic services.
Represented Apple Hospitality REIT, Inc. in its listing on the NYSE and US$200m tender offer.
Represented the special committee of Apple REIT Nine, Inc. in its acquisition of two non-listed REITs.
Represented Eola Capital in its US$462m sale of its property management business and six office properties to Parkway Properties, Inc.
Represented NextEra Energy Resources, LLC in its US$352m acquisition of three operating wind projects from Babcock and Brown.
Represented Orthofix International N.V. in connection with the sale of its vascular business to Covidien.
Represented K-V Pharmaceutical Company in the sale of its wholly owned subsidiary, Particle Dynamics, Inc., to Edgewater Capital Partners.
Represented the 3M Company in its US$1.037bn acquisition of the Polypore separations media business.
2007
Outstanding Healthcare Transaction Lawyer
Nightingale's Healthcare News
2014, 2017
M&A/Corporate and Commercial: M&A: Large Deals ($1bn+)
Legal 500 US
2015-2017
Real Estate: Real Estate Investment Trusts (REITs)
Legal 500 US
Latest thinking and events
Published Works
Executive Summary