Dr. Mathias Schönhaus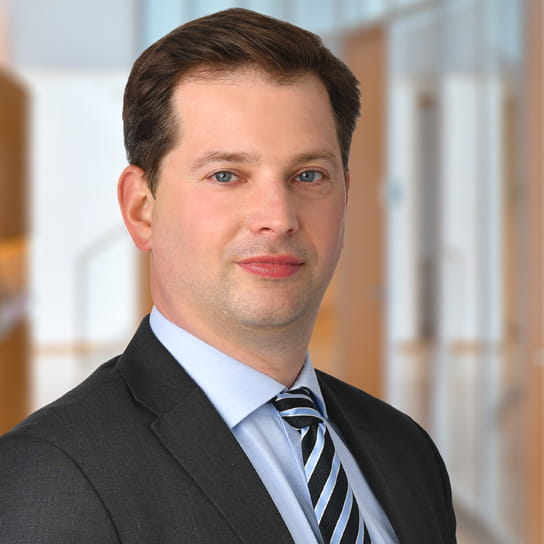 Languages
English, French, German
Mathias Schönhaus is your competent advisor in all matters of tax and accounting law. He handles complex tax and accounting cases for you reliably and purposefully.
Mathias specializes in supporting transactions – in particular those with a focus on intellectual property – from a tax perspective.
As a member of both our Digital Single Market Group and the Blockchain Group, he is closely involved with the tax assessment of current trends in digitization and advises his clients with regard to tax developments of the future. He is a very experienced advisor in the real estate sector and supports a large number of investors in real estate transactions, in particular in the hotel sector and in project developments in the real estate and infrastructure sector.
His dual qualification as a tax consultant and specialist lawyer for tax law allows him to take a holistic approach towards his clients' issues. They value him for his structured, foresighted and solution-oriented advice.
Representative experience
Advising on a variety of M&A transactions, in particular in the areas of private equity and venture capital.
Advising software and film productions with regard to European distribution networks and licensing agreements.

Advising on the development of European collocation services structures, including the acquisition and operation of data centers in Europe.
Advising telecom companies with regard to IP portfolios and their restructuring, and the introduction of innovative products (e.g. mobile payment).
Advising on a variety of hotel transactions, e.g. Hyatt Regency in Dusseldorf 2016, and on a variety of hotel projects in Germany including their financing.
Tax advice in connection with transactions in the nursing home sector as well as in the hospital sector.
2012
German Tax Firm of the Year
International Tax Review
2012
JUVE shortlisted for the year
JUVE handbook
Latest thinking and events
Hogan Lovells Publications
Global Media and Communications Quarterly