Dr. Mathias Schönhaus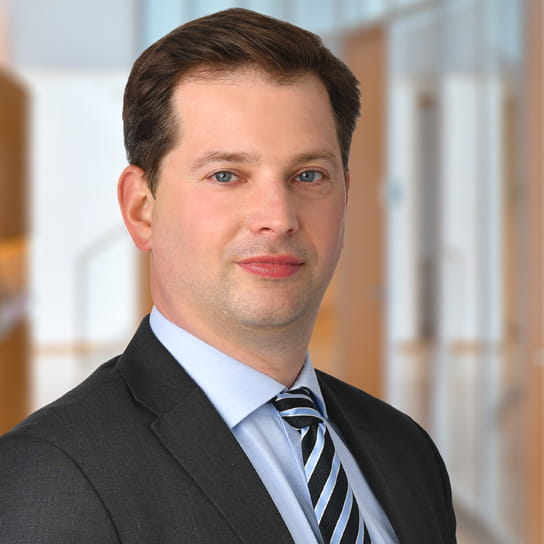 Languages
English, French, German
Mathias Schönhaus advises on all aspects of taxation regarding digital business for domestic and foreign clients of the IT, telecommunications and media industry.
Mathias advises investors, start-ups and multinationals on cross-border investments, VAT and tax aspects of international group structures. In addition, he has a strong focus on advising investors of the Real Estate sector with regard to fund structuring and real estate related transactions in the hotel sector.
He is also a tax advisor and certified tax lawyer. Mathias studied law and economic sciences at the Universities of Bayreuth and Munich. He received a Dr. iur. in international tax law and served his legal clerkship, inter alia, with major law firms in Berlin and New York. He is a lecturer at the bbw University of Applied Sciences on real estate related tax law.
Representative experience
Advising DBD Deutsche Breitband Dienste GmbH on the sale of Broadband Wireless Access (BWA) licenses.
Advising several start ups on their international holding structure, involving several European and non-European countries, particularly regarding funding, relocation to Germany and management incentive plans.
Advising Repower Deutschland GmbH on the sale of its stake in Repower GuD Leverkusen GmbH & Co. KG.
Advising Acquila Capital on the acquisition of a solar plant with 9.8 MW in UK.
Advising Foncier de Murs on the acquisition of a hotel portfolio consisting of Motel One hotels.
Advising Portigon on the sale of Schloss Krickenbeck.
Advising Advent and Marcol on the sale of the Meridian clinic group.
Advising News Corp. on the sale of its mobile business Jamba to Jesta Digital and on the acquisition of its stake in Sky Deutschland AG (Christoph Wagner).
2012
JUVE shortlisted for the year
2009
JUVE Tax Law Firm of the Year 2009
JUVE
2012
German Tax Firm of the Year 2012, International Tax Review
Latest thinking and events