Dr. Wojciech Marchwicki

Partner Litigation, Arbitration, and Employment

Languages

English, German, Polish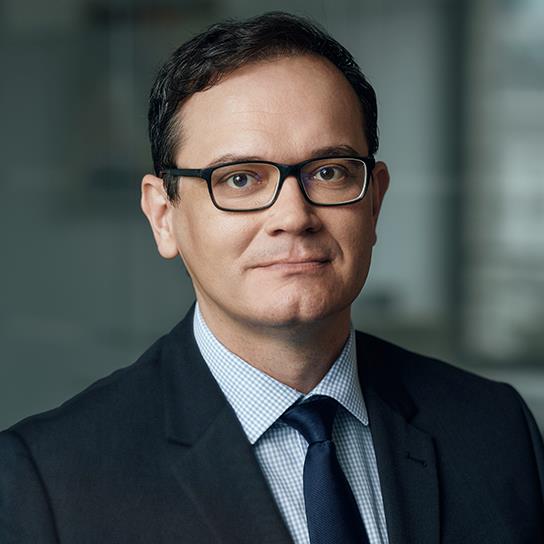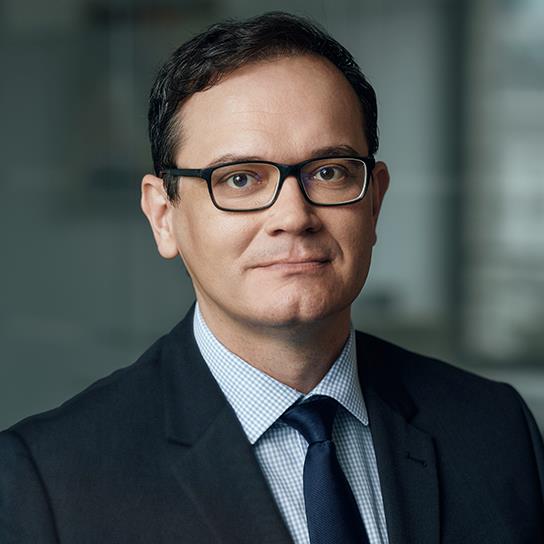 Dr. Wojciech Marchwicki heads the Dispute Resolution practice in Warsaw.
Wojciech has many years of experience in conducting complex, multi-layered court and arbitration proceedings. He supports clients in developing dispute resolution strategies, as well as managing risks related to potential claims. Dr. Marchwicki has participated in numerous proceedings before Polish courts, as well as arbitration disputes in Poland and abroad, dealing with disputes within a range of industries primarily related to real estate, infrastructure,  construction projects, and in the financial sector.
Dr. Marchwicki advises clients in criminal proceedings in business-related cases, particularly involving white-collar crimes. He has advised companies on matters involving civil law liability and compliance procedures.
Wojciech is both an advocate in Poland, and an attorney-at-law in the state of New York. He is both a graduate of the University in Poznań in Poland and of the Harvard Law School in the USA. He defended his doctoral dissertation on constitutional law at the Polish Academy of Sciences. He also completed a clerkship at the Supreme Court of Israel in Jerusalem.
Dr. Marchwicki is the author and co-author of various publications on constitutional and procedural law. He teaches Warsaw bar trainees and acts as an examiner in commercial law and civil procedure. He is also a judge at the High Disciplinary Court for Advocates - an appellate court for all disciplinary cases of advocates in Poland. 
He supports leading Polish pro bono civil society organisations and collaborates with the Helsinki Foundation for Human Rights in its precedent-setting program.
Wojciech has been praised as "probably one of the best (lawyers) for high-end and complex litigation in Poland" (Legal 500, 2021). According to legal guide "a remarkable lawyer and practice head, Wojciech Marchwicki, is praised by clients for combining legal expertise with a practical and business-oriented approach" (Legal 500, 2022).
Wojciech Marchwicki is a very professional, experienced lawyer in litigation procedures.

Legal 500 EMEA, 2021
Representative experience
Representing a steel-parts manufacturer in a court dispute resulting from a construction contract concerning one of the largest sports infrastructure investments in the nation (the Silesian Stadium).
Representing a real estate investment manager in the wide range of claim assessments related to various matters at the pre-trial stage, and representing in court cases and enforcement proceedings. 
Advising Clients on the planned Polish 2033 nuclear project work.


Successfully representing the Malta Foundation in a landmark court case, defending the freedom of speech against the "soft" censorship attempt of Polish Ministry of Culture, abusing public funds.
Representing Piotr Wawrzecki in a dispute over the State Treasury's illegal confiscation of his father's (sentenced to death in 1965) assets in one of the most controversial trials in Polish history. 
Representing the S&P 500 medical device company in a product liability litigation concerning an injury claim resulting from the use of an allegedly defective medical device. 
Representing two banks in proceedings against the decision of the President of the Office of Competition and Consumer Protection concerning an alleged infringement of EU and Polish law.
Advising the "Nigdy Więcej" Association - an NGO monitoring and combating racism and racial or ethnic discrimination, in a case filed by a publisher prominent in the far-right community. 
Representing one of the Big Four accounting firms in a number of proceedings concerning a major debt collection firm in Poland which had been audited by the Client.
Representing a leading engineering company in a dispute with a Polish pharmaceutical company over the remuneration for the performance of a project management contract.
Representing one of the leading suppliers of railway technology in a dispute against the dominant railway operator in Poland.
Representing one of the world's largest general construction companies in complex court proceedings concerning claims for payment resulting from construction work contracts. 
Supporting a British multinational insurance company in a matter concerning a claim arising from a pre-war insurance policy. 
Representing a Swiss-Swedish company in a dispute with a leading construction company concerning the construction of a power plant in Poland. This case is pending before the ICC arbitration court.
Representing an investment fund owned by the largest insurer in Poland in a dispute concerning the interpretation of a lease agreement.
Representing one of the top global commercial real estate service companies in long-lasting negotiations which led to the conclusion of a settlement agreement with a real estate brokerage company.
Representing a Fortune 100 company both in the arbitration proceedings before the ICC in Paris and before the state court in Poland (a claim for payment under a DSC contract).
Representing a WSE-listed property developer in a range of claims for contractors and subcontractors, and awarding entities under construction work contracts.
Advising and representing a Swedish company from the construction sector in a dispute with a Polish manufacturer in connection with claims under a commercial contract.
Representing a company from the IT sector in a number of interconnected arbitration and dispute cases concerning liabilities in a major investment project in the railway infrastructure in Poland.
Education
PhD in Law, Polish Academy of Sciences, 2014
LL.M., Harvard Law School, 2013
MA Law, Adam Mickiewicz University in Poznań, 2006
MA History, Adam Mickiewicz University in Poznań, 2005
Exchange Program, University of Zurich, 2003
Bar admissions and qualifications
Memberships
Member, The Warsaw Bar Association, 2008
Member, New York State Bar, 2014
Member, High Disciplinary Court for Advocates
Dispute Resolution, Poland, Ranked as Leading Individual
Legal 500 EMEA
2021-2023
Hogan Lovells Events
4 October 2023 | 3:00 p.m. - 4:00 p.m. (CET)
Webinar
08 June 2020 | 4:00 PM - 4:45 PM (BST)