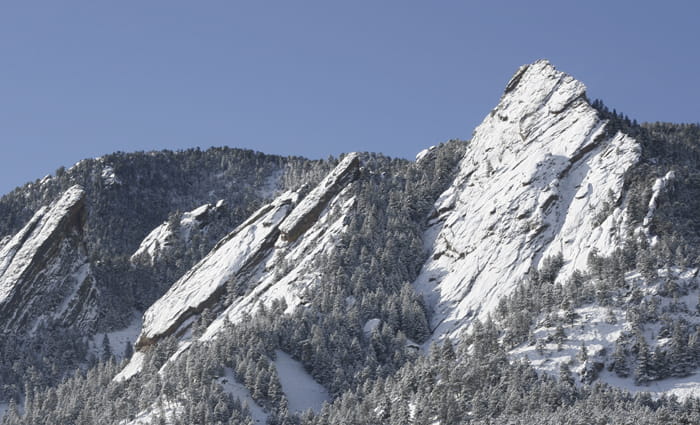 Colorado Springs
Hogan Lovells US LLP
Two North Cascade Avenue
Suite 1300
Colorado Springs, CO 80903
United States
Clients seeking value-added counsel and representation in a range of industries turn to Hogan Lovells in Colorado Springs. We serve local, national, and international clients in the construction, energy, finance, health, hotel and hospitality, insurance, manufacturing, semiconductor, software, real estate, and technology sectors. We help clients identify, protect, and maximize the value of their intellectual property.
We represent clients in real estate transactions throughout the Rocky Mountain region. Clients turn to us for a wide range of matters in federal and state courts, as well as at arbitrations, state and local regulatory proceedings, mediations, and other forms of alternative dispute resolution. With more than 20 years of serving the Colorado Springs community, our lawyers leverage established local relationships and work collaboratively with more than 45 Hogan Lovells offices worldwide. Chambers USA consistently ranks Hogan Lovells as a top Colorado firm.
Key contacts
Lawyers by practice group
Primary Practices and Industries
Representative experience
After a five-day trial, we won a defense verdict in favor of two individuals in civil trial alleging securities violations, fraud, and business torts.

Represented a major national cable network and obtained a verdict in favor of regarding enforcement of an affiliation agreement, with national implications.

We represented a general contractor in a dispute, winning a US$3.2m verdict, in a contract dispute related to unpaid monies.

We successfully defended a real estate developer in a US$15m business tort class action lawsuit alleging defective road construction.

We obtained a US$8.5m settlement in favor of a minority shareholder in a computer software company in litigation with the majority shareholder.

We represent owners, general contractors, subcontractors, and sureties in construction-related issues in both private and public sectors.

We represent buyers, sellers, landlords, and tenants in property disputes.

We represented an environmental remediation company in a mass toxic tort personal injury and property damage matter.

We won an award in commercial matter dismissing claim for US$21.5m and granting counterclaim for more than US$1m.

Provided patent prosecution and counsel relating to solar electric technology to Larenkelo Inc., which specializes in design and manufacture of photovoltaic systems.

We obtained successful ruling on all claims following trial in multistate contract dispute.


We successfully conducted numerous workplace investigations and defended entities against employee EEOC, CCRD, and unemployment claims made by employees.

We obtained, on behalf of our client, a favorable settlement in commercial fraud matter.

Band 1 in Corporate / Mergers & Acquisitions
Chambers USA, Colorado, 2015
Band 1 in Natural Resources and Environment
Chambers USA, Colorado, 2015
Band 3 in Intellectual Property
Chambers USA, Colorado, 2015
Band 2 in Litigation: White-Collar Crime & Government Investigations
Chambers USA, Colorado, 2015
Band 4 in Litigation: General Commercial
Chambers USA, Colorado, 2015
Latest thinking and events