Claire Lipworth
Partner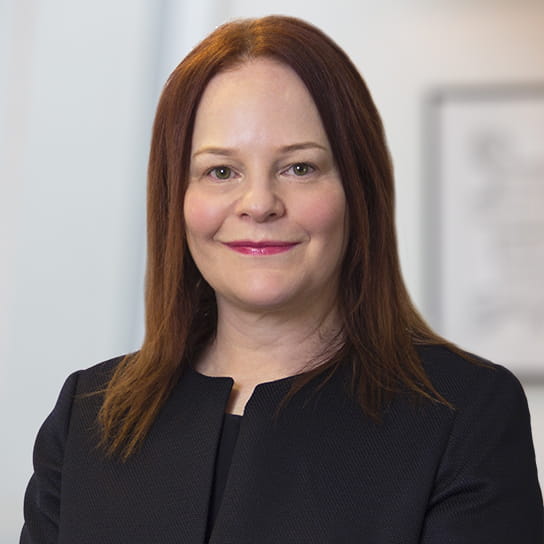 Practice Group
Litigation
Claire advises financial institutions, corporate and individual clients and professional firms in relation to a variety of financial crime matters including fraud - related issues, money laundering, bribery and corruption, insider dealing, market manipulation and cartel activity.
She began her career at well-known white-collar crime boutique Peters & Peters, where she was a partner for 10 years before joining the UK's Financial Conduct Authority where she served as Chief Criminal Counsel/Chief Prosecutor.
Claire's combined prosecution and defence experience allows her to bring a unique insight to her cases and to help her clients negotiate the minefields of investigation and prosecution.
Clients also seek Claire's advice on prevention and compliance measures as well as on guidance and training to assist them to meet their legal obligations.
Representative experience
Assisting a UK wealth/asset management firm to put in place appropriate AML policies
Defending numerous individuals in relation to money laundering investigations/prosecutions
Advice in relation to long running money laundering investigation conducted by Dutch and UK authorities regarding the operation of the First Curacao International Bank
As Chief FCA Prosecutor advising on the prospects of prosecution of firms and individuals for breaches of UK Money Laundering Regulations under the UK POCA
Advising a multinational manufacturing company in respect of its AML policies
Advice to a large insurance broker regarding its CDD procedures
Providing advice to a number of financial institutions and companies in relation to the Criminal Finances Act offences of "failing to prevent facilitation of tax evasion"
AML compliance advice to a private equity house
Latest thinking and events
Hogan Lovells Publications
Sponsorships and Speaking Engagements
12 October 2017
London, United Kingdom
Published Works
ww.taxnotes.com
Published Works
Financier Worldwide Magazine
Events
Thursday, 6 July 2017
08:30 am - 10:00 am
London
Sponsorships and Speaking Engagements
15 June 2017
London, United Kingdom