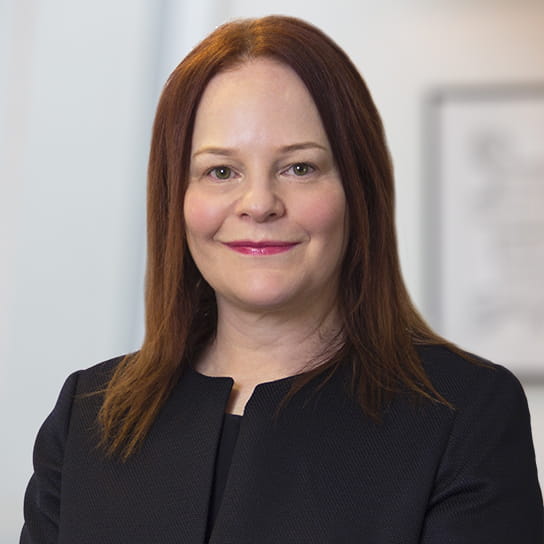 Claire Lipworth
Partner, London
Claire's combined prosecution and defence experience allows her to bring a unique insight to her cases. She advises financial institutions, corporate and individual clients and professional firms in relation to a variety of financial crime matters including money laundering, fraud - related issues, bribery and corruption, insider dealing and market manipulation .
Claire began her career at well-known white-collar crime boutique Peters & Peters where she was a partner for 10 years, before joining the UK's Financial Conduct Authority where she served as Chief Criminal Counsel/Chief Prosecutor.
Clients also seek Claire's advice on prevention and compliance measures as well as on guidance and training to assist them to meet their legal obligations.
Awards and recognitions
2017
Recognised as an expert
Who's Who Legal
Education and admissions
Education
LL.B., Manchester University, 1989
Representative experience
Advice in relation to long running money laundering investigation conducted by Dutch and UK authorities regarding the operation of the First Curacao International Bank
Defending numerous individuals in relation to money laundering investigations/prosecutions
Advice to a large insurance broker regarding its CDD procedures
As Chief FCA Prosecutor advising on cases involving breaches of UK Money Laundering Regulations and POCA money laundering offences
Advising a multinational manufacturing company in respect of its AML policies
Advice to a large insurance broker regarding its CDD procedures
Providing advice to a number of financial institutions and companies in relation to the Criminal Finances Act offences of "failing to prevent facilitation of tax evasion"
AML compliance advice to a private equity house
Acting for an individual in the SFO's ENRC investigation
Acting for an individual in the SFO's Unaoil investigation
Providing advice in respect of the receipt of PACE production orders
Supervising lawyer in respect of the FCA's 'Operation Tabernula' insider dealing investigations and prosecutions