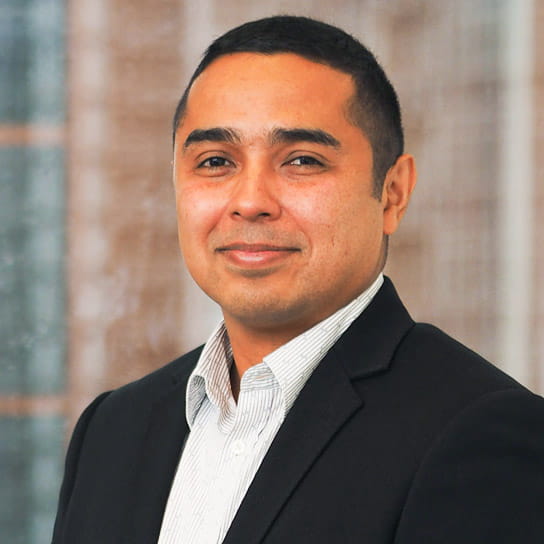 Chalid Heyder
Office Managing PartnerJakarta
Chalid is a partner at Dewi Negara Fachri & Partners and has more than 16 years' experience in dispute resolution in Indonesia. Chalid is qualified in Indonesia and concentrates on arbitration, civil disputes, and bankruptcy and suspension of payment. Chalid has extensive experience in business competition, contentious employment issues and internal investigations as well as criminal and corruption matters.
Chalid has represented and advised both domestic and international clients from a number of different industries. He has appeared as an advocate before BANI arbitration and as Indonesian counsel for a number of clients in the BANI Arbitration Center (Indonesia), Singapore International Arbitration Centre (SIAC) and the International Court of Arbitration (ICC).
Education and admissions
Education
Trisakti University, Jakarta, 2000
Memberships
BANI Arbitration Center (Indonesia)
International Court of Arbitration (ICC)
Singapore International Arbitration Centre (SIAC)
Bar admissions and qualifications
PERADI
Representative experience
A Chinese oil company in a BANI arbitration involving claims by a Indonesian contractor for breaches of a sub-sea pipeline installation contract.*
A leading Indonesian construction company in SIAC arbitration proceedings and parallel Indonesian litigation relating to a dispute with an Indonesian professional services firm*
Credit Suisse International in the PKPU of PT Indo Muro Kencana an Indonesian mining company that hold the third generation Contract of Work in Central Kalimantan.*
An international oil and gas company in relation to disputes referred to a district court and BANI arbitration.*
Merrill Lynch and Orchard Capital Partners in the PKPU of PT Berlian Laju Tanker Tbk. an Indonesian shipping company.*
A major Japanese construction company in a BANI arbitration to resolve a dispute over the implementation of a civil engineering project in Sumatra.*
PT Solusi Tunas Pratama Tbk as a creditor in the PKPU of PT Bakrie Telecom Tbk over a bad debt exceeding 1 trillion Rupiah.*
United Technologies Corporation in the PKPU and liquidation of Batavia Air an Indonesian airline company.*
PT Bank ANZ Indonesia in the PKPU of PT Tranka Kabel an Indonesian cable company.*
An international LNG company on its potential dispute over breach of time charter party agreement and construction contract.*
Deutsche Bank AG in various issues regarding Indonesian bankruptcy regime against an Indonesian telecommunication company.*
Bridgestone Tire Indonesia in a business competition case related to cartel and price fixing allegation before the business competition supervisory commission (KPPU).*
Mitsubishi Corporation in an unlawful act claim submitted by an Indonesian company related to an ammonia off take agreement in the Bontang District Court.*
Hewlett Packard Indonesia in its civil dispute with its distributors.*
PT Merrill Lynch Indonesia and Merrill Lynch International Bank in the dispute arising out of the purchase public listed company's shares.*
American Investment Bank In its defence and prosecution of both civil and criminal proceedings brought as a result of breaches with a coal purchase agreement.*
A Singapore offshore engineering and construction firm in BANI arbitration involving million dollar dispute on installation of oil pipeline.
A major Foreign Airlines company in relation to SIAC arbitration proceedings involving disputes relating to the aborted takeover of an Indonesian airline.
*Matter handled prior to joining Hogan Lovells.