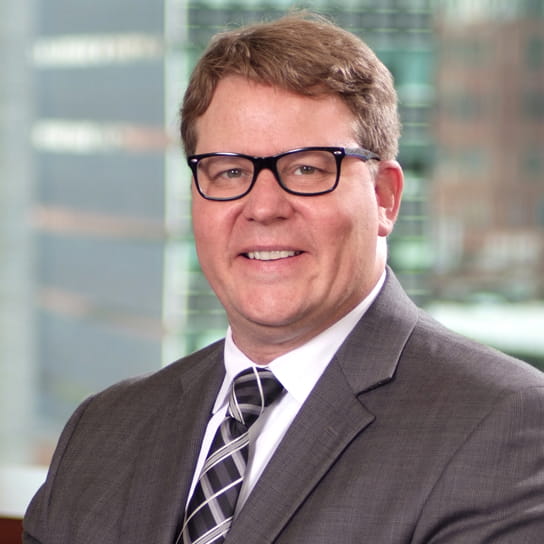 Wil Henderson's nuanced insight into the multiple facets of the complex and highly regulated health care industry helps him to work alongside his clients to assist them in achieving their business goals, while anticipating and side-stepping potential risk.
Wil draws on his deep experience and broad background in this industry to inform his practice, which focuses on the Food and Drug Administration (FDA) and medical device regulatory and compliance issues. Wil advises medical device and technology companies in the life sciences space on matters related to regulatory approvals, total product life cycle management, promotional issues, quality system, and other regulatory compliance matters. He also provides general advice on navigating the FDA's regulatory framework.
Wil brings a unique perspective to his clients' issues because he's been in their shoes. Prior to becoming a lawyer, Wil worked in various roles for health companies, including brand management and mergers and acquisitions for Searle Pharmaceuticals (now part of Pfizer), where he launched Celebrex, a blockbuster nonsteroidal anti-inflammatory; as a strategic planner for a health care planning and facility development company; and as the chief financial officer of a health care consulting firm focused on nonprofit hospitals and health systems.
Before joining the firm, Wil worked at two Denver law firms where he honed his skills in handling health care regulatory matters, including regulatory compliance, licensing, and government enforcement actions.
In addition to graduating fourth in his class from the University of Denver Sturm College of Law, he holds an MBA from the Northwestern University Kellogg School of Business. Wil is currently an ISO 13485 certified internal auditor and was formerly a Certified Healthcare Financial Professional with the Healthcare Financial Management Association (HFMA). 
Education
J.D., University of Denver Sturm College of Law, Order of the Coif, Order of St. Ives, Bruce B. Johnson Memorial Scholar, Charles F. Brannan National Scholar, Daniel Lee Webb Scholar, Montgomery Dorsey Memorial Scholar, American Jurisprudence Award (8 Time Recipient), 2015
M.B.A., Kellogg School of Management, Northwestern University, 1997
B.S., University of Illinois, 1993
Bar admissions and qualifications
2021
Health Care Law, Ones to Watch
The Best Lawyers in America
Press releases
11 December 2019