Gonzalo Rodriguez-Matos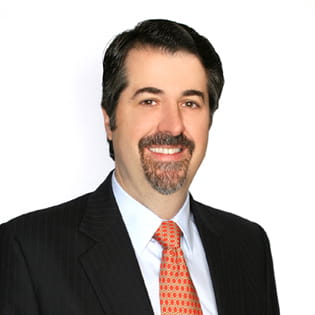 Languages
English, French, Spanish
For more than 25 years, Gonzalo Rodriguez-Matos has advised clients on complex project financing transactions, various model infrastructure contracts, corporate finance, and debt issuances.
He has represented state-owned and foreign investors in the energy, oil and gas, and transport sectors in Latin America, as well as in the United States. He is also active in international arbitrations and has represented energy clients and a sovereign state, both commercial and investor-state.
He has served as counsel on large infrastructure projects such as the project financing and engineering, procurement, and construction (EPC) contracts for the Fertinitro fertilizer plant and the Metor methanol plant, the deep-water conversion project for the Puerto La Cruz refinery, the Santa Inés refinery, the Caracas Metro in Venezuela, Refinería del Pacífico, and the Coca Codo-Sinclair hydroelectric project in Ecuador.
Gonzalo graduated summa cum laude from the Universidad Católica Andrés Bello en Caracas, has a postgraduate degree from Université de Droit, Economie et Sciences Sociales de Paris, and a Masters in Comparative Law from New York University School of Law. He is licensed to practice law in New York and Venezuela.
"[He] is praised for his flexible approach in the corporate sphere alongside his expertise in the banking area; is strong in advising clients in cross-border corporate transactions."
"[He has] earned widespread market recognition for his track record in energy mandates. He is an excellent lawyer with a promising career, and has been visible in this area recently."
Representative experience
Represented a National Oil Company in negotiation of EPC contracts for construction and revamping of three refineries in Venezuela with Korean and Chinese contractors.
Represented a National Oil Company in complex financial transactions, including several Rule 144A/Reg. S international bond offerings.
Represented an Ecuadorean state-owned company in the negotiation of the EPC contract for the Coca Codo Sinclair Hydroelectric plant in Ecuador.
Represented a National Oil Company in an ICC arbitration on the termination of a water treatment and injection contract with a UK contractor.
Represented a sovereign state in three investment arbitrations brought by investors under investment protection treaties.
2009-2018
Corporate/M&A (Venezuela)
Chambers Latin America
2016-2018
Banking & Finance (Venezuela)
Chambers Latin America
2016-2018
Energy & Natural Resources (Venezuela)
Chambers Latin America
2008-2017
Corporate/M&A (Venezuela)
Chambers Global
2016-2017
Banking & Finance (Venezuela)
Chambers Global
2016-2017
Energy & Natural Resources (Venezuela)
Chambers Global
2015
Capital Markets
Latin American Corporate Counsel Association (LACCA)