Gonzalo Rodriguez-Matos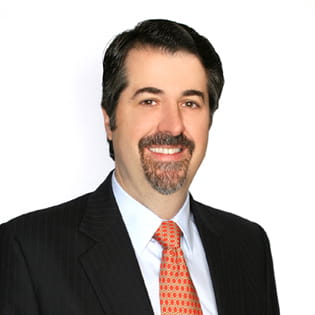 Languages
English, French, Spanish
For more than 25 years, Gonzalo Rodriguez-Matos has advised domestic and multinational corporations on investing and doing business in Venezuela and Latin America. He focuses on complex oil and gas infrastructure projects, international financial transactions for the oil industry, and cross-border mergers and acquisitions (M&A) in Latin America. He is licensed to practice law in Venezuela and New York., Gonzalo grasps the issues in complex transactions that involve common and civil law.
Gonzalo represents clients in the oil and gas, electricity, petrochemical, consumer product, pharmaceutical, food and beverage, and telecommunications industries. He is also active in international arbitrations, has represented energy clients and a sovereign state, and has served as an expert witness.
Gonzalo taught civil law contracts for more than 10 years. Prior to joining the firm in 2007, he was a partner at a prominent Venezuelan law firm.
"[He] is praised for his flexible approach in the corporate sphere alongside his expertise in the banking area; is strong in advising clients in cross-border corporate transactions."
"[He has] earned widespread market recognition for his track record in energy mandates. He is an excellent lawyer with a promising career, and has been visible in this area recently."
Representative experience
Represented PDVSA in negotiation of EPC contracts for construction and revamping of three refineries in Venezuela with Korean and Chinese contractors.
Represented PDVSA in complex financial transactions, including several Rule 144A/Reg. S international bond offerings.
Represented an Ecuadorean state-owned company in the negotiation of the EPC contract for the Coca Codo Sinclair Hydroelectric plant in Ecuador.
Represented PDVSA in an ICC arbitration on the termination of a water treatment and injection contract with a UK contractor.
Represented Venezuela in three investment arbitrations brought by investors under investment protection treaties.
2009-2018
Corporate/M&A (Venezuela)
Chambers Latin America
2016-2018
Banking & Finance (Venezuela)
Chambers Latin America
2016-2018
Energy & Natural Resources (Venezuela)
Chambers Latin America
2008-2017
Corporate/M&A (Venezuela)
Chambers Global
2016-2017
Banking & Finance (Venezuela)
Chambers Global
2016-2017
Energy & Natural Resources (Venezuela)
Chambers Global
2015
Capital Markets
Latin American Corporate Counsel Association (LACCA)