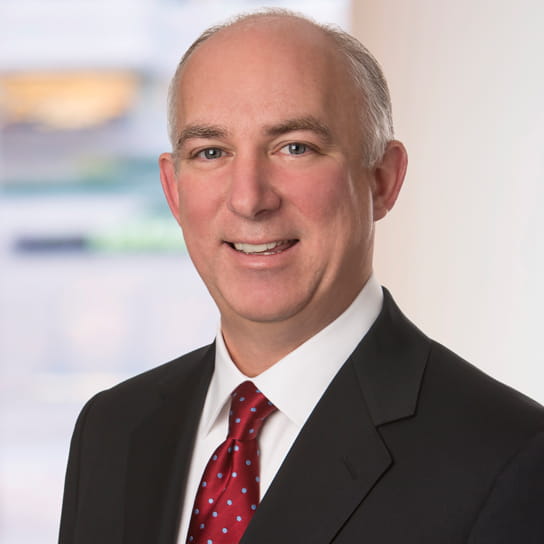 "We love the tremendous expertise that David Fox brings to our strategic product development initiatives."

Chambers 2013
David Fox is a leading authority on the regulation of prescription and over-the-counter drugs, biological products, combination products, and controlled substances. 
He advises management teams, from start-ups to the largest global pharmaceutical and biotechnology companies, on matters before the Food and Drug Administration (FDA) and Drug Enforcement Administration (DEA). David is closely integrated with funding sources for the industry and is frequently retained as a strategic advisor on assessing the value of life sciences assets. Known for his collaborative approach to complex regulatory issues, David has successfully resolved numerous disputes between sponsors and staff at FDA on products that raise novel regulatory issues. As a former senior lawyer for FDA and throughout his career in private practice, David has been deeply immersed in the regulatory side of the Hatch-Waxman Act, including pioneer-generic disputes and numerous cases of first impression involving exclusivity issues, Orange Book listings, and patent term extensions. 
David previously led our Pharmaceutical and Biotechnology practice group and served on the firm's global Life Sciences management team.
During his FDA tenure, David received the Secretary's Award of Merit and an FDA Special Citation for his work on the FDA Tobacco Rule. David is a founding member of the Kitalys Institute to support interventions that delay the onset of diseases of aging, and David is on the Advisory Board of the Cancer Support Community. David also serves as pro bono counsel on a variety of programs to improve patient and care-giver welfare.
"David is the 'real deal' with 'extensive experience' advising on product lifecycle management for the pharmaceutical industry."

Who's Who Legal Life Sciences 2015
Education
J.D., New York University School of Law, 1989
B.A., College of William & Mary, 1985
Bar admissions and qualifications
District of Columbia
New York
Life Sciences: Regulatory/Compliance (Nationwide), Band 1
Chambers USA
2007-2023
Healthcare: Pharmaceutical/Medical Products Regulatory (District of Columbia), Band1
Chambers USA
2010-2023
Life Sciences: Regulatory/Compliance (USA)
Chambers Global
2021
Life Sciences Hall of Fame
LMG Life Sciences
2020
FDA Law
Best Lawyers in America
2018-2022
Healthcare: Life Sciences, Hall of Fame
Legal 500 US
2019-2020,2023
Healthcare: Life Sciences, Leading Lawyer
Legal 500 US
2013-2014, 2016-2018
Thought Leaders, USA, Life Sciences - Regulatory
Who's Who Legal
2023
Selected to Super Lawyers
2013-2018
Washington's Top Lawyers: Food and Drug
Washingtonian
2009, 2011, 2013, 2014
Most Highly Regarded Firms for Life Sciences
Who's Who Legal
2013
Regulatory
PLC Life Sciences Cross-border Handbook
2011-2012
USA – Life Sciences: Regulatory, Recommended
PLC Which Lawyer?
2007-2009
FDA Award of Merit and Special Citation
Secretary's Award for Distinguished Service
Awards & rankings
24 September 2020
Awards & rankings
07 June 2019
Webinar
14 December 2023 | 10:30 AM - 12:00 PM (JST)
Hogan Lovells Events
30 October 2019 | 1:30 PM - 6:00 PM (TST)