Claudette M. Christian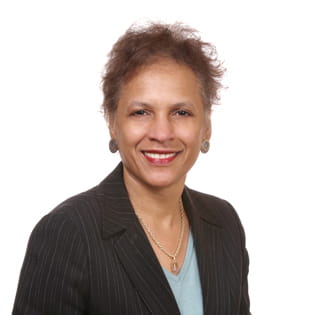 Claudette Christian has been at the forefront of innovative investment and financing transactions in Latin America and Africa for decades, and her imprint is large in many milestone cross-border transactions in energy, telecommunications, aviation, and infrastructure.
For almost 20 years, Claudette has played a key role in the development of Brazil's oil and gas industry. When financial scandal and adverse market conditions threatened Brazil's ambitious investment program, the major oil and gas producer in the country turned to Claudette as its trusted advisor across a wide array of financing, corporate, and arbitration issues.
As the founding managing partner of Hogan Lovells' two Brazil offices, she is known in Latin American legal and business circles for her client focus and ability to run large and complex transactions. Latin Lawyer recognized her in 2014 as "International Lawyer of the Year" and Petroleum Economist named her a "Top Lawyer" in Brazil for oil and gas matters. Prior to opening the firm's Brazil offices, she served as the co-chair of Hogan Lovells' Global Board.
Claudette's focused dedication to client matters has enabled her to become a trusted advisor to clients. Her clients value her counsel, not only to organize and drive their transactions to closing but also to advise them on the business and management aspects that can spell the difference between success and failure.
Claudette is active in many professional organizations and is a frequent speaker at energy industry and cross-border investment events in Brazil and the United States. She is regularly sought after by the media and professional groups to speak on topics related to developments in the energy industry and cross-border transactions.
Representative experience
Managing Partner, Rio de Janeiro and São Paulo offices, 2013-present.
Assisting Brazil's major oil and gas producer in transactions with drilling ship construction and floating production and storage offloading units.
Representations of a U.S.-based financing agency in telecommunications, oil and gas, and hotel transactions in Bolivia, Ecuador, and Afghanistan.
Representing an international company in acquisition of equity interests of a São Paulo-based company and a merger with existing Brazilian operations.
Representing an international company with worldwide operations in the sale of its subsidiary in the state of Rio de Janeiro.
Representing a global company in connection with its joint venture with a major Brazilian company and its expanding operations in Brazil.
Assisting an Asian automobile manufacturer in connection with the Brazilian elements of its worldwide reorganization initiative.
Ongoing representation of several U.S.-based companies in their M&A activities in Brazil.
Lead counsel for investors in the Bolivia-Brazil pipeline project, at the time the continent's largest project financing.
Counsel to a leading worldwide telecommunications firm in regard to its construction of a world-circling fiber-optic line.
Multiple representations of a U.S.-based financing agency in connection with aviation, oil and gas, and international claims proceedings.
2014
International Lawyer of the Year
Latin Lawyer
2012
The International Who's Who of Oil & Gas Lawyers
On Being a Black Lawyer's Power 100 list in the "Law Firm Lions" category
2012
Champions and Visionaries
The National Law Journal
2012
Stars of the Bar
The Women's Bar Association of the District of Columbia
2012-2013
Women in Business Law (Banking and Finance)
Expert Guides
Latest thinking and events
Hogan Lovells Publications
Hogan Lovells Publications
Brazil Client Alert
Hogan Lovells Publications
Brazil Client Alert
Hogan Lovells Publications
Client Notes
Hogan Lovells Publications
Customs Alert