Christopher T. Pickens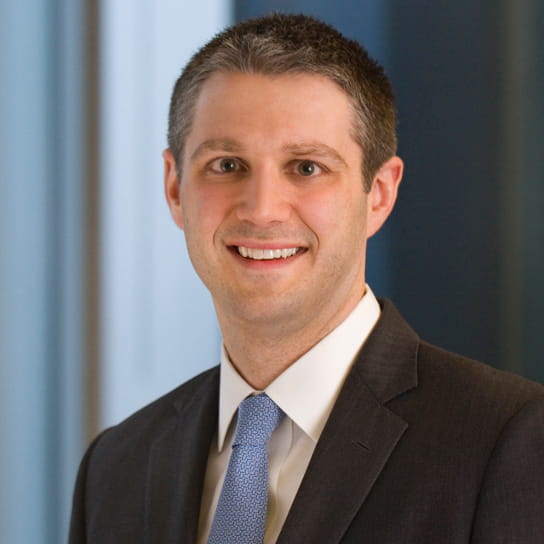 Practice Group
Litigation
Chris Pickens understands that the best strategies for clients in litigation and arbitration advance not only the client's case, but also its broader goals. Chris focuses on advising clients in complex commercial litigation and arbitration and working with clients to ensure their dispute-resolution strategies also serve their business objectives.
Chris has defended corporations, corporate directors, limited liability companies, and LLC members against derivative, class, and representative actions alleging breach of fiduciary duty and violation of federal securities laws. Chris also has represented and advised clients in cases involving insurance fraud and abuse; unfair competition and other business torts; intellectual property disputes; bribery and corruption; and claims for breach of complex government, construction, distribution, employment, and other commercial contracts.
Chris has represented clients in state and federal courts, as well as in domestic and international arbitration before the International Chamber of Commerce (ICC), American Arbitration Association (AAA), International Centre for Dispute Resolution (ICDR), and Judicial Arbitration and Mediation Services (JAMS). Chris also has advised clients on a variety of discovery issues during litigation and arbitration, including the collection and production of electronic and cross-border discovery in multiple languages.
During law school, Chris served as articles editor of the George Mason Law Review and won the Memorial Richard S. Murphy Prize, awarded to the winner of an annual competition among the top students in each class.
Representative Experience
Represented a special litigation committee of a public REIT investigating a series of shareholder lawsuits and arbitrations.
Representing a public aerospace company in a series of shareholder lawsuits challenging a multi-billion dollar merger.
Won a jury trial on behalf of an LLC's managing member in consolidated derivative cases, obtaining defense verdict on all claims.
Won bench trial on behalf of a major university in a will dispute, obtaining award of investment assets to fund scholarship.
Won ICDR arbitration for European distributor in dispute with U.S. manufacturer, obtaining damages and declaratory and injunctive relief.
Represented corporation in a shareholder representative action challenging corporate transaction.
Represented Virginia LLC in member derivative suit challenging control and ownership of the company.
Latest thinking and events
Hogan Lovells Publications
Corporate Governance Alert
Published Works
Is There a Self-Dealing Exception to the Business-Judgment Rule for Virginia LLCs?
VBA Journal
Hogan Lovells Publications
SEC Update
Hogan Lovells Publications
Securities Litigation Alert