Dr. Carla Luh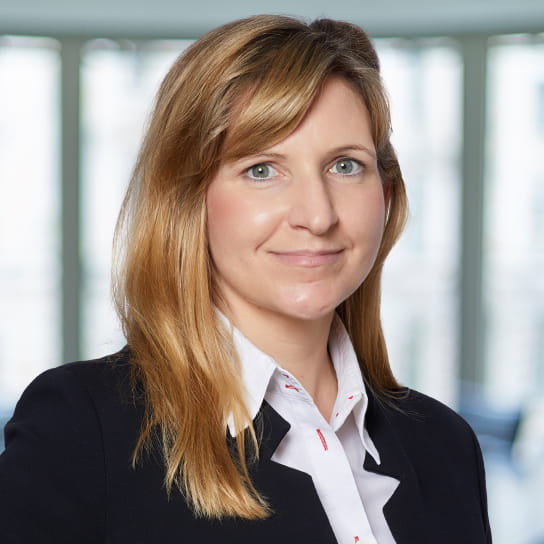 Languages
English, German
Carla Luh focuses on infrastructure finance, project finance and PPP. She advises lenders, sponsors, borrowers and investors on a wide range of international and domestic transactions. With many years' experience in drafting and negotiating project finance documentation she is the right person for advice in relation to complex infrastructure and energy projects. She brings extensive experience in the following sectors: renewables (onshore and offshore wind, solar), roads and social infrastructure.
The international legal directory Best Lawyers includes her in the very few Best Lawyers 2014 and 2015 in "Project Finance and Project Development" in Germany.
Carla is highly recommended for the financing aspects of PPP, infrastructure and energy projects, with clients highlighting her "very strong negotiation skills". One client adds: "I appreciate her accessibility and preparation for difficult negotiations. She works quickly and to a high standard. I would also like to highlight how pleasant it is to work with her." (Chambers Europe 2015)
Recommended lawyer for Project Finance and Development Practice
"Very well informed and up to date with everything going on in the market." (Clients)
Representative Experience
Advising the offshore wind farm Merkur on the project financing.
Advising an insurance group on the acquisition and the project development of a 150 MW wind farm portfolio.
Advising the financing banks/investors of a sponsor with regard to the ongoing A-models of the new generation.
Advising a consortium with regard to the A-model project A94.
Advising DZ Bank on the financing of wind farm projects in Germany with over 200 MW.
Advising NRW.BANK on the financing of onshore and co-financing of offshore wind farm projects in Germany.
Advising Via Gateway Thüringen GmbH & Co. KG on the tender process and project financing of the PPP road project A9 Thuringia.
Advising an Italian and an Austrian bank on the project financing of several photovoltaic plants in Italy.
Advising DZ Bank, Deka Bank and NIBC Bank NV as MLAs for the Bremervörde PPP prison project.
Advising UBS AG and NIBC Bank N.V. on the project financing of the first Swiss PPP project "Zeughausareal Burgdorf".
Advising an international corporation on the tender process and the negotiation of the EPC contract for the grid connection of several offshore wind farms in the North Sea.
Advising DekaBank Deutsche Girozentrale as MLA for Swisspower Renewables AG on the acquisition and refinancing of a portfolio of 18 wind farms.
2015
"Very strong negotiation skills. I appreciate her accessibility and preparation for difficult negotiations. She works quickly and to a high standard. I would also like to highlight how pleasant it is to work with her." (client)
Chambers Europe
2014/2015
Recommended lawyer for Project Finance and Development Practice
Best Lawyers
2014
"Very well informed and up to date with everything going on in the market." (Clients)
Chambers Europe
Latest thinking and events