Carine S. Stoick

Deputy Office Managing Partner, Washington, D.C.; Office Managing Partner, Northern Virginia Corporate & Finance

Languages

English, French, Arabic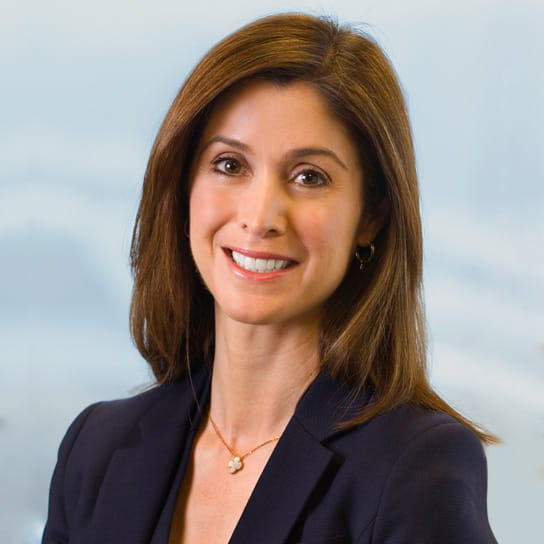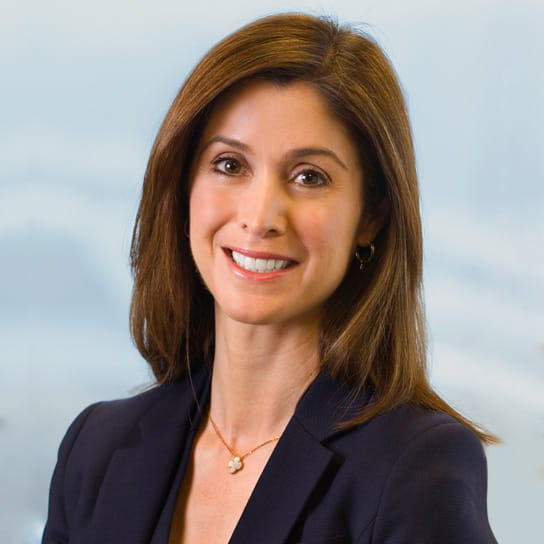 "Very responsive and thorough. She is quick to spot issues and is a creative thinker. Her work product is near perfection and always error-free."

Chambers USA
With over two decades of experience, Carine Stoick advises clients on their most important strategic transactions. As the head of the firm's Aerospace and Defense M&A Group and a member of the Global M&A Leadership Team, Carine leads multi-disciplinary teams in executing M&A and joint venture transactions in the U.S. and abroad.  
Based in the Washington, D.C. area, her practice focuses on both domestic and cross-border mergers and acquisitions, asset sales, joint ventures, spin-offs, carve-out transactions, corporate restructurings, and corporate governance. Clients rely on Carine's strategic and practical approach to transactions in some of the most regulated industries, including aerospace and defense, government services, energy, telecom, automotive, and life sciences. Having grown up speaking both French and Arabic at home, Carine leverages her international perspective and cross-border experience to advise clients on multi-jurisdictional M&A transactions.
As a member of the firm's Global Diversity & Inclusion Committee, the Professional Development and Diversity Partner for the Americas region and a member of the firm's Americas Diversity Committee, Carine leads a team that is focused on implementing the America's Diversity & Inclusion action plan. 
A graduate of the University of Virginia School of Law, Carine believes in sharing the lessons of her work and experience. Carine has served as a visiting lecturer on mergers and acquisitions at the University of Virginia School of Law for the past several years. 
"Very responsive and thorough. She is quick to spot issues and is a creative thinker. Her work product is near perfection and always error-free."

Chambers USA
Representative experience
KBR, Inc., on its US$800m acquisition of Centauri, LLC, a provider of high-end space, directed energy, and other advanced technologies, from Arlington Capital Partners.
KBR, Inc. on its US$355m acquisition of SGT, Inc., a provider of engineering, mission operations, scientific, and IT service solutions to federal government agencies.
KBR, Inc., a global technology, engineering, procurement, and construction company, on its US$600m acquisition of Wyle Inc., a specialized government services provider.
KBR, Inc. on its US$300m acquisition of Honeywell Technology Solutions Inc., a leading professional services provider to U.S. government agencies from Honeywell International Inc.
MAXIMUS, a leading provider of government services worldwide, in the acquisition of the federal division of Attain, LLC for US$430m.
Welk Hospitality Group Inc. on its approximately US$430m pending acquisition by Marriott Vacations Worldwide.
HC2 Holdings, Inc. on the US$250m sale of Global Marine Group, an offshore engineering services provider of which HC2 indirectly owned approx. 73%, to J.F. Lehman & Co.
DLH Holdings, a health care services contractor, on its US$70m acquisition of Social & Scientific Systems, a public health research organization.
Smiths Group on its US$345m acquisition of United Flexible, an engineering solutions business with operations in the United States and Europe.
Dell Inc. on the sale of its information technology services business to NTT DATA for US$3.055bn.
Spirit Aerosystems on the acquisition of Fiber Materials, Inc., a technology company specializing in high-temperature materials and composites for aerospace and defense use from Edgewater Capital.
By Light Professional IT Services, a provider of service solutions to the U.S. federal government, in its acquisition by Sagewind Capital LLC.
Aegis Group, a leading security and risk management company, on its sale to GardaWorld.
Airbus Defense and Space on its sale of Fairchild Controls Corporation, a provider of thermal management systems, to Triumph Group, Inc.
Acquisition by Alstom of General Electric's rail signaling business for US$800m.
News Corporation's sale of eight Fox Television stations to Oak Hill Capital Partners for US$1.1bn.
Sale by North American subsidiary of a European aerospace and defense company of its wholly owned subsidiaries under a proxy agreement.
Relativity Capital in the acquisitions and subsequent sales of Berkshire Manufacturing, MHF Logistical Solutions, and Tactical Micro.
Acquisition by Noblis, Inc. of National Security Partners, a provider of high-end strategic programs for the U.S. intelligence community.
Leveraged acquisition by a private-equity fund of a leading dine-in restaurant chain that owns, operates, and franchises over 100 restaurants across the United States and Mexico.
Orthofix International N.V., an orthopedic medical device company, in its US$333m acquisition of Blackstone Medical, Inc.
Leveraged acquisition by a private equity fund of a privately held chain of specialty retail stores.
Education
J.D., University of Virginia School of Law, 1999
B.A., University of Virginia, with distinction, Phi Beta Kappa, 1994
Bar admissions and qualifications
Virginia
District of Columbia
Memberships
Member, American Bar Association
Member, Virginia Bar Association
Band 2 | Corporate/M&A
Chambers USA
2021-2023
Emerging Women Leaders in Law (Private Practice)
DCA Live
2019
Finalist, Technology Deal of the Year (US$50m-US$75m)
M&A Advisor
2019
Acritas Star
Acritas Stars Independently Rated Lawyers
2017-2020
Legal Elite, Business Law
Virginia Business magazine
2008, 2010-2011, 2016
Sponsorships and Speaking Engagements
22 October 2019