Peter Bautz

Senior Associate Litigation, Arbitration, and Employment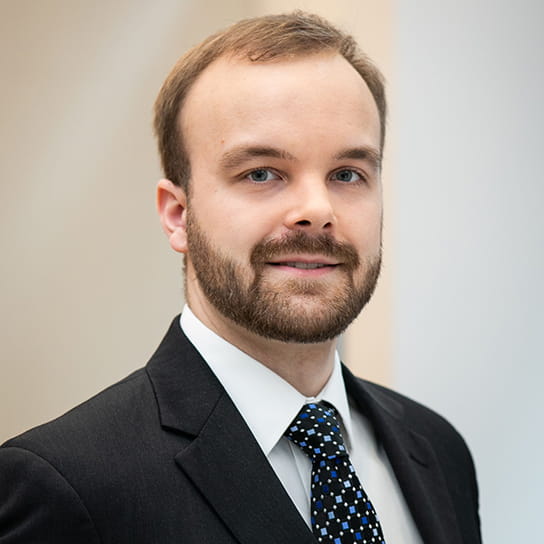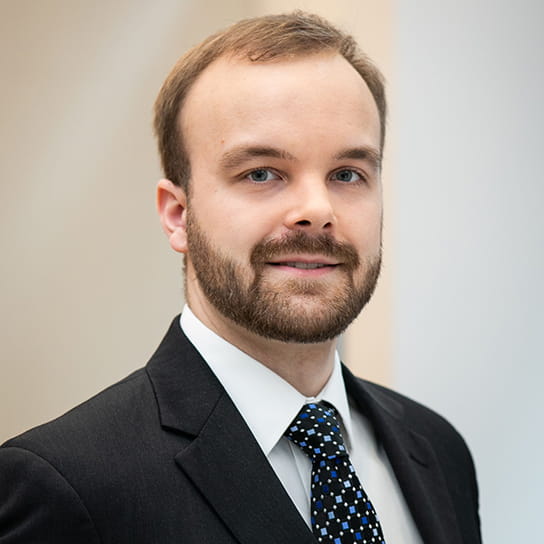 Peter Bautz has advised some of the world's largest companies on novel and complex litigation matters. Known for being efficient, creative, and collaborative, Peter effectively emphasizes pragmatism and innovation in service of the needs of his clients. 
Peter has litigated cases for clients across a wide range of industries, including technology, aviation, securities, ecommerce, and pharmaceuticals.  His clients range from small businesses and individuals to large, public and private companies worldwide. He has successfully negotiated settlements over contract disputes related to licensing agreements and supply contracts, brought claims on behalf of purchasers of Boeing 737 MAX aircraft, and counseled clients through high stakes lawsuits involving M&A deals and data breaches. Peter's wide-ranging curiosity and analytical drive make him a go-to contributor on challenging matters of all kinds. 
Peter also maintains an active pro bono practice focused on protecting voting rights and civil rights. In the wake of COVID-19, he defended Virginia's decision to permit people to vote absentee in the 2020 primary election through an amicus brief and represented detainees seeking release from county jails due to health concerns over social distancing and mask wearing.  He was selected as the firm's representative to the Law Firm Anti-Racism Alliance's voting rights working group. 
Prior to joining the firm, Peter served as a judicial intern to the Honorable Stephen R. Bough of the U.S. District Court for the Western District of Missouri. At the University of Virginia, where Peter earned both his JD and an MA, he was a member of the editorial board of the Law School's Journal of Law and Politics and chaired the University's Judiciary Committee.
Representative experience
Represented a major medical device manufacturer in an investigation rooted in a False Claims Act qui tam suit, resulting in a declination by DOJ, followed by a voluntary dismissal by the relator.
Represented the buyers of more than 835 Boeing 737 MAX aircraft, valued at more than $80 billion at list prices, in claims arising from the grounding of the 737 MAX
Advised buyers and sellers on dozens of transactions valued from tens of millions to billions of dollars on dispute prevention, dispute resolution, enforceability and other issues 
Counsel in class action related to cyberattack on large online retailer, successfully seeking dismissal with prejudice of the suit.
Counsel to public companies responding to ransomware incidents, including incident response, forensic investigation, regulatory issues and communications with stakeholders like insurers and auditors.
Education
J.D., University of Virginia School of Law, 2018
M.A., University of Virginia, 2018
B.A., Grinnell College, with honors, Phi Beta Kappa, 2015
Bar admissions and qualifications
Court admissions
U.S. District Court, Southern District of New York
U.S. District Court, Eastern District of New York
Memberships
State Courts of Superior Jurisdiction Committee, New York City Bar Association
New York State Bar Association