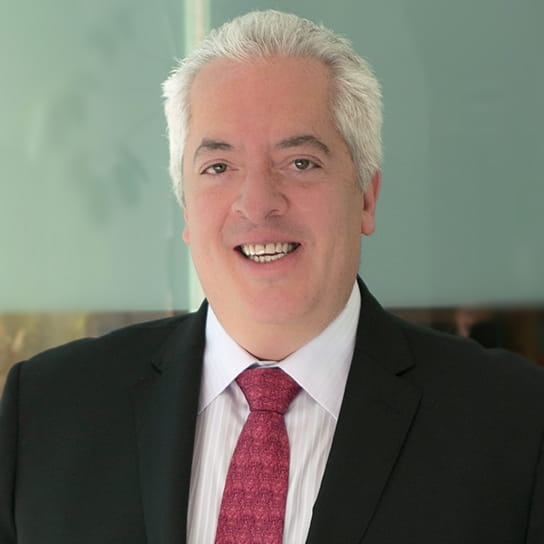 "[P]raised by sources for his work in tax litigation and is regarded as an excellent lawyer."

Chambers Latin America 2015
Arturo Tiburcio brings more than 25 years of experience in the public and private sectors to the Tax team at Hogan Lovells. He focuses on tax consultation, audit tax procedures related to income tax, value-added taxes (VAT), and international tax issues, including double tax treaties and transfer pricing.
He is a graduate of the Universidad Panamericana with a specialty in tax law and also attended an international taxation course at the Universidad de Santiago de Compostela. He started his professional career in a boutique tax law firm then joined the Ministry of Finance, where he was involved in international tax practice. After 16 years as a tax partner in Barrera, Siqueiros y Torres Landa (now Hogan Lovells BSTL), in March 2013 he founded his own professional practice called Tiburcio Abogados. He rejoined Hogan Lovells BSTL as a tax partner in April of 2015.
He is member of the Mexican Bar Association and International Fiscal Association (IFA), Mexican Branch. He has been recognized by Chambers Latin America as a well-rounded practitioner with strong litigation and consulting skills.
Awards and recognitions
2020
Tax
Latin Lawyer National
2019-2020
Tax: Controversy (Mexico)
Chambers Global
2019-2020
Tax: Non-contentious (Mexico)
Chambers Global
2020
Tax: Non-Contentious (Mexico)
Chambers Latin America
2010, 2015, 2017-2020
Tax (Mexico)
Chambers Latin America
2018
Tax
Latin Lawyer 250
2020
Recognized Tax Lawyer
Defensa Fiscal
2013-2019
Tax Controversy Leaders
International Tax Review
2018
LACCA Approved: Tax
Latin American Corporate Counsel Association (LACCA)
Education and admissions
Education
Tax Diploma in Double Tax Treaties, Universidade de Santiago de Compostela, 2009
J.D., Universidad Panamericana, 1992
Especialization Tax Degree, Universidad Panamericana, 1991
Memberships
Barra Mexicana, Colegio de Abogados, Mexico, 1994-Present
Former Tax Coordinator of Legal Precedents Section of the International Fiscal Association Mexican Branch, 2009
International Fiscal Association, 1998-Present
Representative experience
VAT controversy in shipping company supporting the exceptional 0% tax rate.
VAT possibility to offset the tax in accordance with the royalties regime of mining companies.
Supporting payments of royalties to Spain considering a non-binding criteria issued by tax authorities.
Constitutionally challenging VAT for international cargo, defending the 0% tax rate.
Supporting income tax regime and recovering the tax considering a joint venture and the deduction in cost of the product