Andrea Atteritano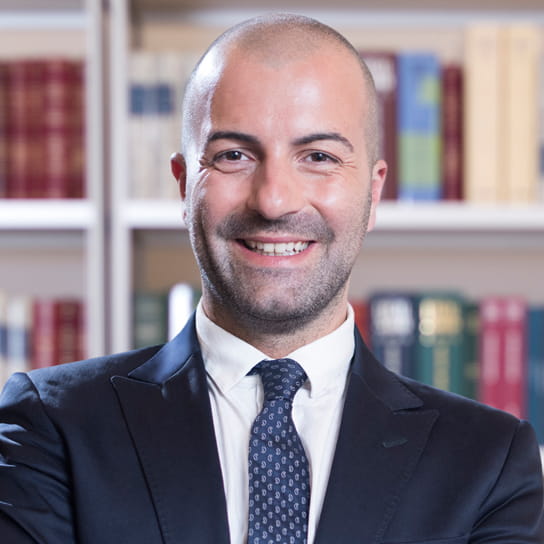 Languages
English, Italian, Spanish
Practice Group
Litigation
'Very professional and knowledgeable', Andrea is a litigation and arbitration counsel responsible of the Rome litigation practice. He assists clients across various industry sectors (luxury, food & beverages, life sciences, automotive, insurance and finance amongst others) in complex domestic and cross-border disputes, arbitration, ADR and pre-contentious matters.
With his 15 years' experience and a strong academic background, Andrea combines a practical approach and a deep knowledge of substantive and procedural law. Whether it is a D&O claim or a shareholders' dispute, a post M&A arbitration or a follow on action, a serial litigation over misselling of insurance products, a complex commercial dispute or a matter of public or private international law (including on immunity and sanctions), Andrea is always on the top of things and knows how to make smooth and simple clients' life for a successful management of cases.
Andrea is also a good negotiator in settlements, ADR and pre-contentious matters and advises clients on strategy to manage and reduce potential risk exposure. Assistant Professor at Luiss Guido Carli (Rome), Andrea authored various publications for the most important law reviews and publishing houses. Secretary and member of the editorial committee of the Italian Arbitration Law review and Italian representative of the AICAC, Andrea is also active in pro bono activities, especially regarding diversity, being member of our Italian Diversity team.
'very professional and knowledgeable'
'very professional and knowledgeable'
Representative experience
Assisting a French railway group in the appeal against a millionaire arbitral award relevant to the high speed rail system in Italy.
Assisting a multinational beverage corporation in a millionaire dispute for breach of contract, contract termination and unfair competition.
Assisting an international fund in a complex corporate dispute for the acquisition of the entire corporate capital of an Italian fashion house.
Assisting an IT global player in a post M&A arbitration for breach of R&Ws triggered by 80 third party claims pending in various jurisdictions.
Assisting the Indian Government in the enforcement of bank guarantees for €300 mln issued in the context of contract for the supply of helicopters.
Defending an insurance company in several cases for misselling and alleged lack of compliance of linked policies with the Italian Financial Act.
Assisting a Spanish manufacturer in an action brought by 70 companies for compensation of damages from a cartel sanctioned by Competition Authority.
Latest thinking and events
Publications
Global Accountants' Liability Update
Events
19 October 2016
Milan, Italy
Hogan Lovells Events
08 June 2011
Rome, Italy