Trevor T. Adler

Partner Corporate & Finance

Languages

English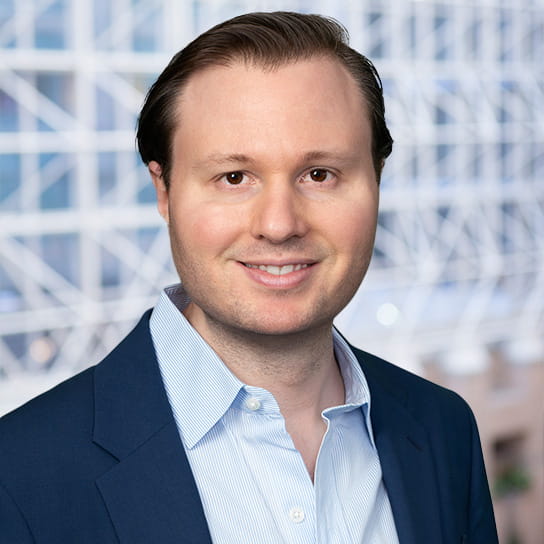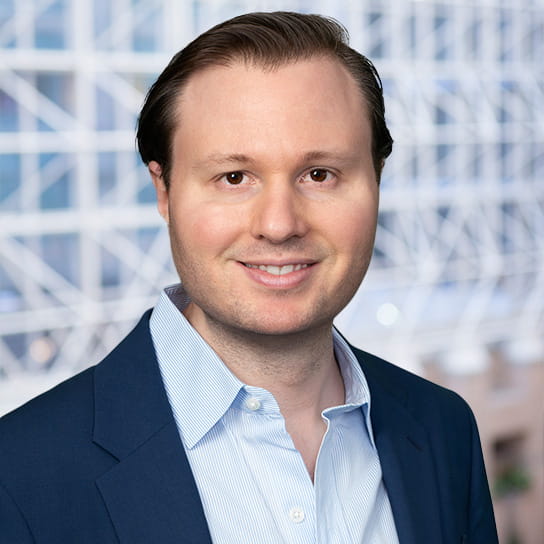 Trevor Adler counsels clients in commercial real estate matters and has industry-leading experience in complex leasing and condominium transactions for office, retail, co-working, nonprofit, and educational space in New York City and nationally on behalf of major landlords, tenants, purchasers, and sellers.
Trevor has been on the forefront of advising landlords and tenants navigating the uncertain real estate market that was triggered by the onset of the COVID-19 pandemic, and his deals have been widely recognized in the press: Commercial Observer features "Weill Cornell Expands to 300K SF at 575 Lexington Avenue," Bisnow features "University Signs Massive Lease In The Heart Of Times Square," MEAG Press Release features "Asset manager announces five leases at 320 Park Avenue following $40M renovation," Real Estate Weekly features "Vornado Leases 77,000 s/f for New School at 825 Seventh" and "Minskoff welcomes global fitness franchise to 51 Astor," and The Real Deal features "Management consulting firm inks big lease at Minskoff's 1166 Sixth." 
Trevor received a Chambers USA ranking in 2023, and was named a 2022 "Real Estate and Development Power Player" by AMNY Metro and PoliticsNY. In 2021, he was admitted as a fellow to the American College of Real Estate Lawyers (ACREL). He was named a "Real Estate/Construction 40 Under 40" by City & State as well as a "One to Watch" by the New York Real Estate Journal. Crain's New York Business, The Legal 500, and Super Lawyers have also all attested to his skills.
Trevor is the lead pro bono real estate counsel to the New York Bar Foundation, the charitable and philanthropic entity of the New York State Bar Association, whose mission is to improve access to justice and advance the rule of law. He is also vice chair of the board of directors of Broadway Housing Communities Inc., a nationally recognized not-for-profit developer of supportive and affordable housing in upper Manhattan.
Representative experience
The Durst Organization in its sale of leasehold condominium interests and the leasing of office space, including long-term occupancy transactions with CUNY and United Way.*
Empire State Realty Trust in the 30,000-square-foot lease of three floors at 1010 Third Avenue in New York City to the NYC School Construction Authority/Dept. of Education for a new public school.*
Rudin Management Co., as leasehold condominium counsel, in the long-term lease for 243,305 square feet at Three Times Square with Touro College and University System.*
Mutual of America Life Insurance Co. in its sale of an interest in 320 Park Avenue in Manhattan to Munich Re Group.*
Munich Re and Mutual of America Financial, as landlord, in the office leases at the repositioned office tower at 320 Park Avenue in New York City, a 766,000 square-foot LEED Gold certified property.*
Minskoff Equities in its leasing program of office, educational, and retail space at 51 Astor Place, and in its leasing program at 1166 Avenue of the Americas, a 1.6 million square-foot office tower.*
Vornado Realty Trust and Minskoff Equities in the 30-year leasehold condominium interest 825 Seventh Avenue, for the long-term headquarters occupancy agreement with New Alternatives for Children.*
George Comfort & Sons in its lease renewal of more than 300,000 square feet of medical space at 575 Lexington Avenue to Cornell University.*
Leases for a leading audio streaming and media services provider's[MTM1]  offices in Miami and Los Angeles, with the client being the anchor tenant of the Oasis in Wynwood tech-hub in Miami.*
Young Adult Institute Inc.'s in its relocation of their headquarters SL Green Realty Corp.'s 220 East 42nd Street, also known as the News Building.*
YAI's International Academy of Hope in its school relocation to 76,861 square feet of space at 825 Seventh Avenue in Manhattan.*
Barnard College in its long-term lease at its then recently purchased US$47.2m building on Broadway in Manhattan.*
Pace University in the acquisition and restructuring of long-term ground lease condominium interests for student housing at 180 Broadway, 33 Beekman, and 161 William.*
Marymount Manhattan College on a complex 25+ year lease/lease-back and financing transaction to raise capital and refinance the debt on its 55th Street Residence Hall in Manhattan.*
Scholastic in office and warehouse leases, other real estate transactions across the country, and for its Tribeca headquarters.*
The New York Times in its leasing program at 620 Eighth Avenue in Manhattan.*
Visiting Nurse Service of New York in the acquisition of long-term leasehold condominium interests from SL Green Realty Corp. in a 30-year headquarters occupancy transaction.*
CUNY's Hunter College in the acquisition of long-term leasehold condominium interests in a 30-year dormitory occupancy transaction at 334 East 79th Street in Manhattan.*
Community Preservation in the acquisition of long-term leasehold condominium interests from SL Green Realty in a 30-year headquarters occupancy transaction of office space at 220 East 42nd Street.*
The ad hoc group of bank lenders in the chapter 11 proceedings for Caesars Entertainment and Caesars Entertainment Operating Co., including negotiating the terms of the master lease agreements.*
Hudson Bay Co./Saks Fifth Avenue, as landlord, in a 30+ year lease of the former Lord & Taylor store located at in New York to New York University on behalf of the NYU Grossman School of Medicine.*
*Matter handled prior to joining Hogan Lovells.
Education
J.D., Columbia Law School, Harlan Fiske Stone Scholar, 2007
M.A., The Johns Hopkins University School of Advanced International Studies, 2004
B.A., The Johns Hopkins University School of Advanced International Studies, 2004
Bar admissions and qualifications
Memberships
Fellow, American College of Real Estate Lawyers
Board of Advisors, Commercial Lease Law Insider
Board of Directors, Broadway Housing Communities Inc.
Member, New York State Bar Association
Member, New York City Bar Association
Life Fellow, 1st Judicial District, The New York Bar Foundation
Real Estate: Mainly Dirt (New York), Up and Coming
Chambers USA
2023
Real Estate and Development Power Players
PoliticsNY
2022
Real Estate/Construction 40 Under 40
City & State
2021
Ones to Watch
New York Real Estate Journal
2021
Real Estate Rising Star
Crain's New York Business
2019
Rising Star
Super Lawyers
2023
Real Estate
Super Lawyers
2023
Rising Star
Real Estate Weekly
2023